Apple & Google accused of supporting 'gender apartheid' by hosting Saudi woman-tracking ap...
Posted:
in iOS
edited February 2019
Apple's decision to allow an app made by the government of Saudi Arabia for the purpose of monitoring how women travel and effectively prevent them from leaving the country illegally has been criticized by a number of human rights organizations, for seemingly helping to "enforce gender apartheid" in the country.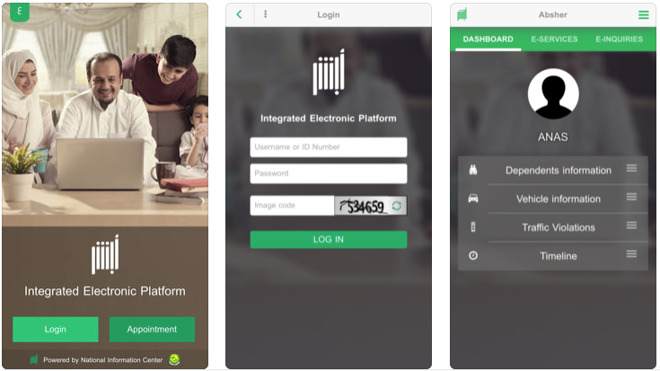 Listed in the App Store, as well as in Google Play for the Android version, the
Absher
app is one that allows individuals to use the Saudi Arabian government's web service. While it can be used for multiple actions, including fairly normal activities such as paying parking fines, the app's ability for men to monitor and dictate the travel plans of women has caught the attention of critics.
Under Saudi law, the rights of women are curtailed compared to men, and must have a nominated male guardian who can exercise considerable control over their life. In the app,
ThisIsInsider
reports
male guardians are able to dictate how many journeys a woman can take, how long they can travel for, which airports can be used, and to cancel permissions to travel at will.
There is also the ability to effectively track the movements of women in travel, with text alerts able to inform when a passport is used.
Saudi Arabia has had a system in place to perform many of these actions for a number of years, but the existence of an app makes the process easier for male guardians to monitor and curtail the activities of women.
Both Human Rights Watch and Amnesty International have expressed concern about the decision of Apple and Google to host the app in their app stores, and for enabling the discrimination of women in the country.
"Apple and Google have rules against apps that facilitate threats and harassment," Human Rights Watch researcher Rothna Begum advised. "Apps like this one can facilitate human rights abuses, including discrimination against women.
Begum calls for app store providers to "consider the broader context of the purpose of the app, how it is used in practice, and whether it facilitates serious abuses," with extra scrutiny needed for government-operated apps. "The government could simply remove the guardianship tracking functionality from the app and continue to offer the rest of the functionality," the researcher notes, adding that Human Rights Watch is fine with governments offering services through apps, "just not services that facilitate abuses."
Amnesty International researcher Dana Ahmed calls on the two tech giants to "assess the risk of human rights abuses and mitigate harm that these apps may have on women. This is another example of how the Saudi Arabian government has produced tools to limit women's freedoms."
It is unknown how many times the app has been downloaded in the App Store, but at the time of publication, it has 536 ratings giving it an overall score of 3.9 out of 5. On Google Play, the Android version of the app is reported to have been downloaded over a million times, and has been given over 27 thousand ratings with an even higher average of 4.6 out of 5.
Apple has yet to publicly comment on the matter, but the company is noted as an outspoken supporter of human rights, including those concerning gender
and race
. While it has repeatedly shut down attempts to set up a
human rights committee
, the iPhone maker performs
numerous audits
of itself and its suppliers on a regular basis, which has led to the creation of programs to improve the wellbeing of its contractor's staff.