Apple considering WWDC Mac Pro reveal, expansion of 'Project Marzipan'
WWDC may not see just the reveal of the Mac Pro ahead of an expected launch later in the year, but also an expansion of the initiative that makes it easier for developers to create one app for most of Apple's platforms.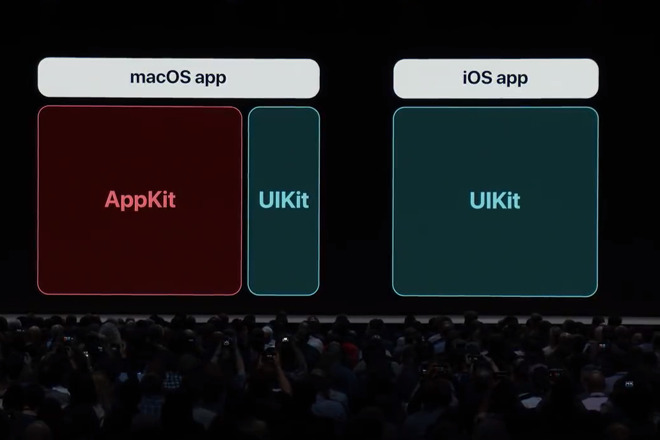 Apple unveiled the start of its plan to bring iOS apps to the Mac at 2018's WWDC
Bloomberg
reports that Apple is continuing what its said to have codenamed
Project Marzipan
. The initiative, expected to be fully rolled out by 2021, intends to allow developers to create a single app that will automatically work across iPhone, iPad and Mac.
Apple revealed the first part of what it called "a multi-year project" at the 2018 WWDC when it launched Mac versions of its own iOS apps such as News and Home. The company said then that this ability to work cross-platform would come to developers in the next year.
Bloomberg
also says
that Apple plans to release a new software development kit which it may release at June 2019's WWDC. This SDK will allow developers to write their apps once, but it won't yet change the process for submitting different versions to the Mac and iOS App Stores. By 2021, the aim is reportedly to allow developers to make a "single binary" that can be submitted once to a unified App Store.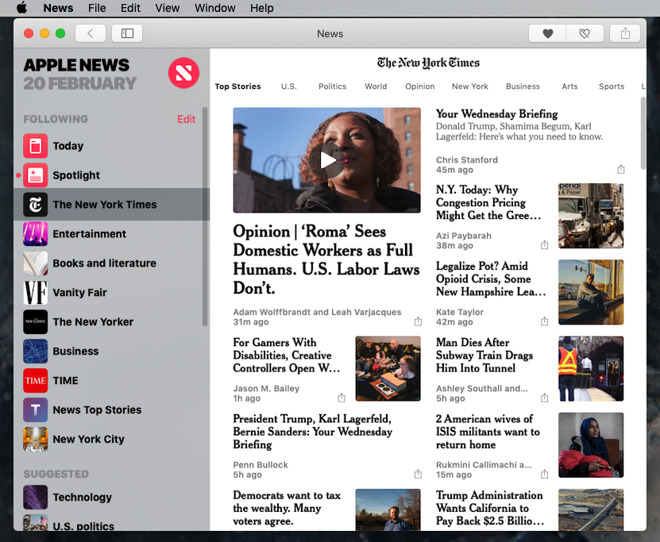 Apple's News app for iOS has already been ported to the Mac
It's not clear whether the iOS and Mac App Stores will be merged as far as users are concerned, but cutting down the submission work required is hoped to encourage developers.
The 2019 WWDC is also expected to include new productivity features for iPad and, according to
Bloomberg
, Apple may also preview the forthcoming Mac Pro. The report's sources say that Apple has "internally weighed" whether to do it or not -- but didn't provide any information on what to expect.
The new Mac Pro was
originally teased in April 2017
when Apple took the unusual step of briefing journalists on its plans. The company said then that the new Mac would be a modular design and that there would also be a new Apple-made display.
"We have a team working hard on it right now, and we want to architect it so we can keep it fresh with regular improvements," said Apple marketing chief Phil Schiller. "And we're committed to making it our highest-end, high-throughput desktop system, designed for our demanding pro customers."
A year later,
Apple confirmed that the plan was for a 2019 release
and announced that a new engineering group had been formed to work on it.
In February 2019,
analyst Ming-Chi Kuo reported
that the Mac Pro would be "easy to upgrade." He also said that the forthcoming display would be a 31.6-inch Apple 6K3K display that will feature "outstanding picture quality thanks to its adoption of the Mini LED-like backlight design."