iPhone takes arrow intended for owner in Australian attack
Posted:
in iPhone
edited March 2019
The iPhone has likely saved another person's life through unconventional and expensive means, by protecting its owner from a flying arrow in an attack at his home in Australia on Wednesday.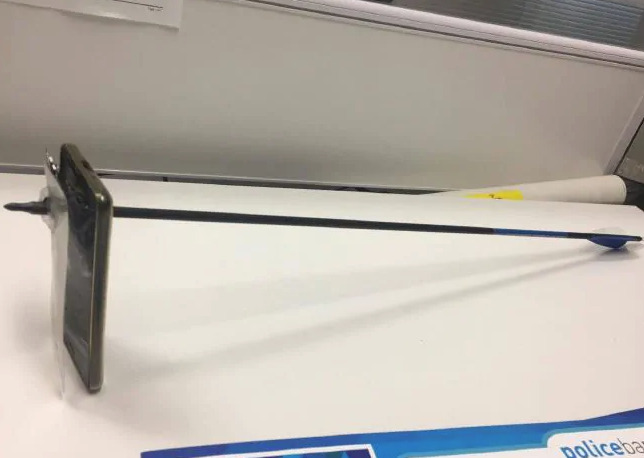 The arrow and the iPhone, via NSW police
Richmond police officers were called out to a disturbance in Nimbin, northern New South Wales, following reports a man was shot at with a bow and arrow in his driveway. On Wednesday morning, a man allegedly waited for the victim to arrive, wielding the unusual weaponry.
The 43-year-old victim is said to have held up his iPhone to take a photograph of the assailant, who then took his shot at the homeowner,
reports
News.com.au
. The arrow struck the iPhone, with the arrowhead partially passing through the device but ultimately embedding the ammunition.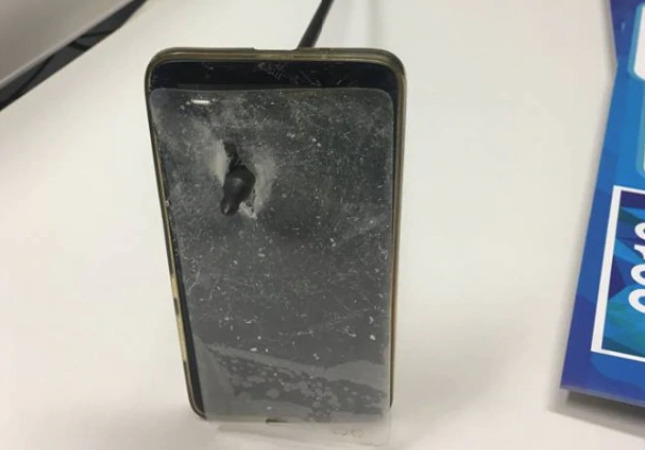 A close-up of the iPhone shows how far the arrowhead penetrated (via NSW Police)
The man did not require medical treatment, but it did leave a small laceration, likely caused when the iPhone hit the victim's chin. The assailant, said to be aged 39 and known to the home owner, was arrested at the scene by officers.
Charged with being armed with intent to commit an indictable offense, assault occasioning actual bodily harm, and malicious damage, the bow owner has been granted conditional bail and is set to appear in court on April 15.
While Apple does not advertise any of its products as being capable of providing physical security from projectiles, this is not the first time a person has escaped major harm thanks to the company's hardware. In 2017, a witness to a shooting at a Fort Lauderdale airport revealed a MacBook Pro in his backpack was hit by a
stray bullet
, one that could have caused serious injury.