Apple's video service will treat original content as loss-leader for subscriptions
Apple's anticipated video streaming service will focus on trying to sell subscriptions to other video services, a report claims, as the original shows the company has spent heavily in producing will effectively be freebies to draw users to pay for third-party content.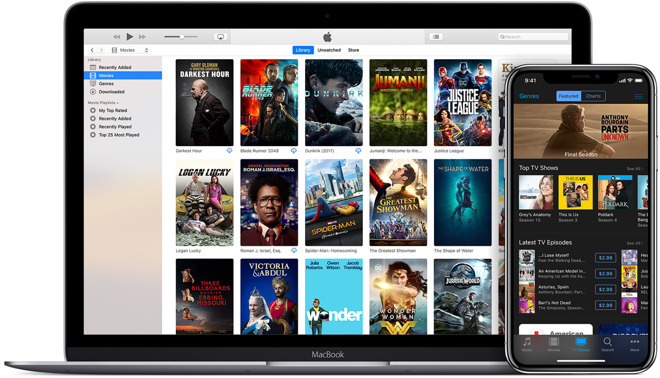 The "It's show time" event on
March 25
is widely expected to feature the Apple News subscription service, possibly a co-branded credit card, and video streaming. While the general ways the first two of those three will operate are pretty obvious, there are still questions about what Apple's plans for its subscription service will actually look like.
Despite investing over a
billion dollars
in video programming, the
report
by
Recode
advises Apple's plans won't be to follow the same route as Netflix or others by creating a subscription-based streaming service. While it may do so in the future, it will initially offer its original content to consumers at no charge.
Instead, Apple is expected to earn a slice of revenue from subscriptions to third-party video services, sold via its platform. Report sources claim Apple will be offering a new storefront just for these services, separate from the main App Store that already houses apps for the channels and services.
The storefront will also offer recommendations based on the user's viewing habits, to tempt them into paying for access to that content. Apple may also offer its own bundles, combining together popular channels into a package that could be cheaper to buy than bought separately.
The store will also make some changes in the way streaming media is offered to Apple's customers, like the change from the video services hosting streams to the feeds being provided by Apple. This would mean Apple would have access to viewing data generated by its users, a valuable item that broadcasters and services may not wish to share so directly.
The potential for Apple selling subscriptions could be worth it for the company, as it is posited that if it reaches 100 million subscribers between 2022 and 2024, Apple could be earning
$10 billion
in revenue from the service alone.
Not everything is in place, however, as Apple is reportedly still working to get some
holdout companies
to agree to join the service. One major exception is
Netflix
, which has confirmed it won't be selling subscriptions or offer existing content through an Apple-branded video streaming service.
Apple's relationship with the services will also change, as it will be in a position where it will be able to dictate the terms rather than accepting pricing by the services. Though Apple is not expected to sell channels at a lower cost than the content provider is able to themselves, any discounts in bundles will be similar in level to those provided by traditional cable and satellite TV operators.