Microsoft teases Chromium-based Edge browser for macOS
At the start of its Build developer conference on Monday, Microsoft offered a fleeting glimpse at the macOS version of Edge, a browser once exclusive to Windows 10.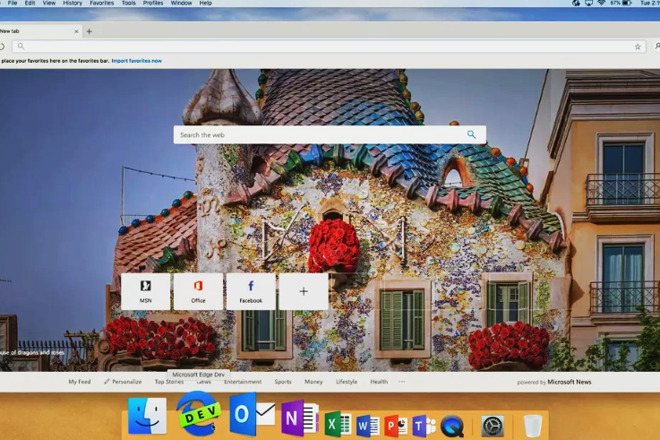 The first Dev- and Canary-channel builds are coming "soon," Microsoft
said
in a blog post. No narrower dates are available, whether for early or finished software.
Microsoft is
migrating Edge as a whole
over to
Chromium
, an open-source platform best known for undergirding Google Chrome. That should make Edge easier to develop for, including by third parties.
While Edge is integrated into Windows 10, it controls just 4.49 percent of the desktop browser market, according to NetMarketShare
data
. Chrome is far and away the leader at 65.81 percent. Even Internet Explorer, Edge's predecessor, enjoys a better share at 9.52 percent. Apple's Mac-only Safari is at 3.69.
Some potential features in Edge for Mac include a new privacy dashboard with per-site customization, and Collections, which will let people gather related content for later sharing, browsing, or publishing to apps like Word and Excel. Neither feature has been set in stone for macOS or even Windows.
Edge already has a presence
on iPhones and iPads
.