Apple ranks as Ireland's biggest company thanks to funneled international income
Apple has claimed the top spot on an Irish Times list of the country's biggest companies in 2019, if largely because of its tax avoidance strategy.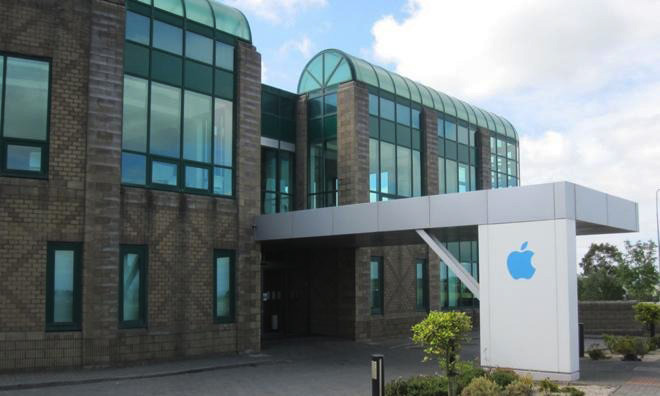 The iPhone maker recorded sales of 119 billion euros, or about $133.67 billion,
Business World
noted. That put it
far ahead
of other tech multinationals like Google ($35.95 billion) and Facebook ($21.01 billion).
Apple's local hardware and service income likely represents a slim fraction of reported sales. The country's entire population is a little over 4.84 million, and the company has no first-party stores, even in the capital of Dublin or near its regional Cork headquarters.
Instead most of its Irish income is actually from overseas, funneled through the country to exploit tax loopholes. The only exception to this is the U.S., Apple's global homebase.
In 2016 the European Commission ruled that Ireland extended illegal state aid to Apple in the form of preferential tax breaks. While Apple and the Irish government are still fighting the decision, Apple has already
paid Ireland a $15 billion lump sum
to avoid any additional E.U. actions.
Critics have long worried that tech multinationals like Apple
aren't paying their fair share of taxes
in the countries they operate in, causing government budget shortfalls in areas like healthcare, education, and infrastructure. Various European proposals could see Apple subject to so-called "GAFA" (Google, Apple, Facebook, and Amazon) taxes, though to date Sweden, Finland, Ireland, and Denmark have
blocked a blanket E.U. tax
.
CEO Tim Cook has
maintained
that Apple pays "all of the taxes we owe," and that it even follows "the spirit of the laws," despite its use of loopholes and
previous rulings on back taxes
.