Cool Holdings plans purchase of Apple Premier Partner Simply Mac from GameStop
Simply Mac, the largest Apple Premier Partner in the United States, is set to change hands this summer, after Cool Holdings revealed its plans to acquire all outstanding capital stock of the retailer from its parent company, GameStop.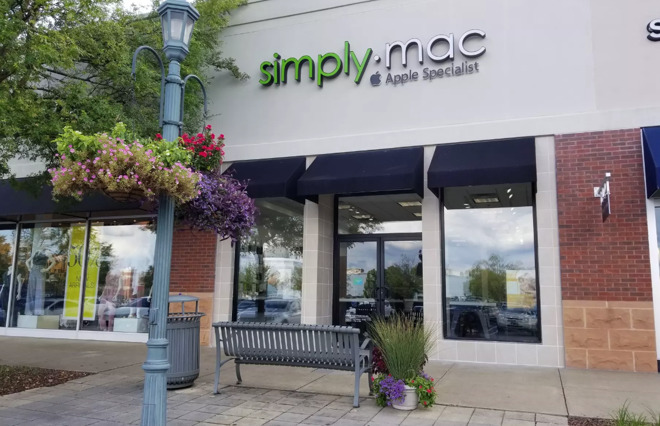 Simply Mac in Montgomery, Alabama
The announcement from Cool Holdings will see it take control of the 43 stores in 18 states currently operated by the Salt Lake City-based Simply Mac. The value of the transaction is unknown, but the consideration for the purchase will be based "in part on the value of inventories and other working capital" on the date the deal closes, Cool Holdings
says
.
It is anticipated the transaction itself will close by early August 2019.
The Miami-based Cool Holdings is itself an Apple Premier Partner, in both the Apple Premium Reseller and Apple Authorized Reseller Mono-Brand programs, via its chain of OneClick stores as well as operating as a distributor to other Apple resellers.
Apple Premier Partners are outfits that have demonstrated to Apple they consistently offer high levels of expertise in sales, service, and support of its products, with the title only offered to stores that have achieved specific qualifications and passed numerous tests from the iPhone producer.
"The transaction enables us to advance our growth strategy in the Americas as we move aggressively to reach our goal of 200 stores," said CEO and chairman of Cool Holdings Mauricio Diaz. "We are excited to work with the Simply Mac team, because we each bring synergistic strengths to the table that we believe will improve the operating efficiency and profitability of the combined company."
When the transaction closes, Cool Holdings is expected to have a total of 59 stores under its ownership, including 46 in the United States, 6 in Argentina, and 7 in the Dominican Republic. Claiming to have a "clear focus on North America," the firm also has ambitions to explore potential opportunities in Canada in the future.
The offloading of Simply Mac may be a way for GameStop to regain some much-needed funds in the short term. Continuing to combat a trend over the last few years of rising digital game purchases instead of physical versions, its most recent financial results revealed continuing operation
sales declined
3 percent to $8.3 billion in the last year, with total sales and comparable store sales for fiscal 2019 set to drop between 5 percent and 10 percent.