Apple to open office in Vancouver's new 400 West Georgia tower
Apple has plans to open a massive office facility in one of Vancouver's trendiest high-rise developments, according to those familiar with the matter.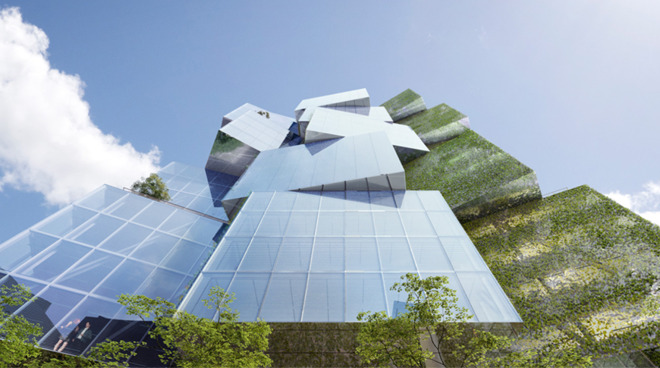 Image Credit: Westbank Corp
The tower, named 400 West Georgia, is a 24-story office building owned by Westbank Corp and Allied Properties REIT, set to be completed in the spring of 2020. Once completed, the development will be 367,000 square feet. According to the project's website, 400 West Georgia's manifesto reads, "Designed to both reflect nature and honor its surrounding envi-ronment, 400W.Georgia will create a unique and constantly changing experience for all who encounter it."
The building was designed by Michael Sypkens and Esteban Ochogavia of OSO, Merrick Architecture, and was designed to function both as an office building, as well as a large sculpture.
From the outside it appears as a rotating stack of glassy cubes, supposedly inspired by a Japanese paper lantern. According to
Bloomberg,
Apple's office is said to take up two floors.
Available office space in Vancouver is rapidly shrinking as more technology companies open offices within the city, attracted by strong labor pools, proximity to west-coast U.S. companies, and friendly immigration policies. Both Toronto and Vancouver have the tightest vacancy rates in North America. Apple also has offices in Toronto, located in the 30-story Brenmer Tower, owned by the Southcore Financial Centre.
Last year, Apple
signed a lease in Washington D.C.,
planning to open a multi-use space across from the Carnegie Library.