Microsoft found a man named 'Mac Book' to tout Surface Laptop 2
Apple's MacBook Air is the target of Microsoft's latest ad, which cleverly enlists the help of a man named "Mac" Book to tout the new Surface Laptop 2.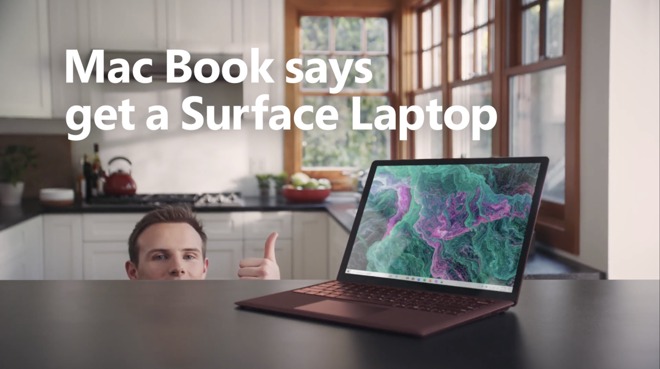 Australian Mac' Book compares the MacBook Air to Surface Laptop 2 in latest Microsoft ad campaign
Microsoft's ad spot for Surface features a local from Sydney, Australia, named Mackenzie Book -- "Mac" Book -- who compares the
Surface
to Apple's
MacBook Air
.
Beyond the usual spec comparison tropes, Microsoft's commercial stands out as a not-so-subtle jab at Apple's classic "I'm a Mac, I'm a PC" spots. Instead of actors, however, Microsoft went to great lengths to find an actual human named Mac Book to denigrate Apple's hardware. The result is humorous, if only for its inane message.
The 30-second spot, titled "Meet Mackenzie "Mac" Book," reiterates many of the high-level comparisons between Apple's machines and those from Microsoft. True to previous ads, Microsoft again knocks the Mac for its lack of a touchscreen, and claims the MacBook Air is "slower" with a shorter battery life.
Check out the ad for yourself to see Microsoft's take on the "Mac vs PC" ad genre.