Losing your iPhone makes paying off Apple Card a hassle
Apple Card, like any service that lives solely on iPhone, becomes a major inconvenience when a device is lost or stolen, with users in some cases forced to contact customer service to perform essential tasks like paying off their balance.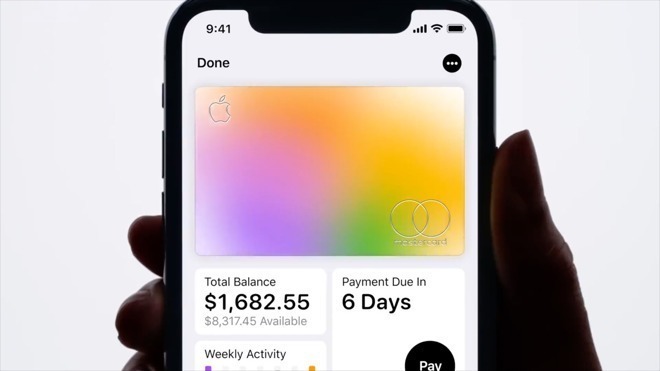 Apple Card
is Apple's answer to traditional and sometimes complicated credit card solutions. It is also a product that promises to make the iPhone and its accompanying iOS device ecosystem much more sticky.
Similar to Apple Pay, Wallet is the hub through which Apple Card functions. From here users can manage card preferences, view recent purchases, peruse past statements, quickly see spending breakdowns, calculate payments and more. And for now, it's only available on iOS.
The process is not only feature-rich, but -- with no alternative means of accessing card data -- extremely secure. Therein lies the rub.
As noted by
BuzzFeed News
, Apple
currently restricts most actions
to Wallet, including paying off an existing balance. With no online alternative, misplacing, losing or having an iPhone stolen means users are stripped of access to Apple's lone avenue of account management.
According to an Apple Support representative, Apple Card holders without their primary device can access Wallet on another iOS device or call Apple Support to speak with an Apple Card specialist from card issuer Goldman Sachs. To make a payment, users will need to furnish their name, date of birth, last four digits of their Social Security number and the phone number tied to the account, the report said.
Alternatively, activating payment scheduling can lower the risk of incurring interest charges until the iPhone is returned or a new handset is purchased.
A hassle, yes, but for some the price is worth paying for effective account security.
Apple Card is slowly rolling out to early adopters in the U.S. as part of a product preview that began
last week
. Launched in partnership with Goldman Sachs and Mastercard, Apple's offering is touted as a novel credit card product that offers unique features like
Daily Cash
and easy to understand payment breakdowns.