Samsung launches Galaxy Fold with new materials, tweaked design
Samsung's Galaxy Fold will finally make its market debut in Korea on Friday. The launch date arrives some five months later than originally promised by the Korean tech giant, which has been working to solve a spate of reliability issues uncovered in early review units.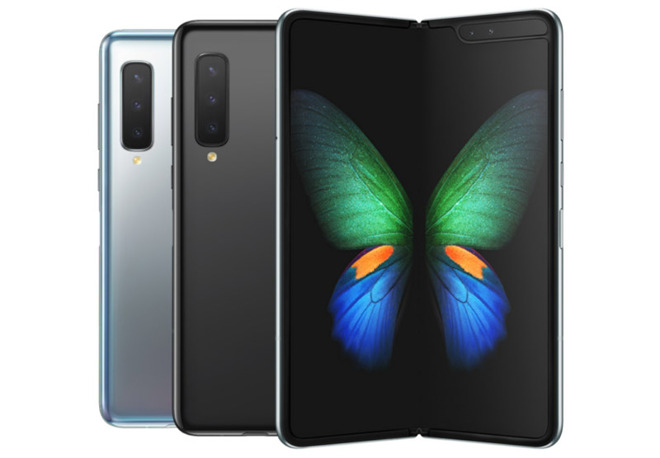 Come Friday, customers in South Korea will be able to get their hands on the redesigned Galaxy Fold
for about $2,000
. Samsung says it plans to start sales in other regions, including France, Germany, Singapore, the UK and U.S., at a later date.
The Apple rival first announced plans to roll out a new and improved Fold
in July
after the device missed its launch window three months prior.
Initially slated to debut in late April, early preview units succumbed to screen failures, graphics problems and other reliability issues. A number of news outlets and social media influencers reported concerns with Fold's namesake feature, saying a noticeable crease would form along the hinge line of the device's 7.3-inch OLED display after just days of use. The crease would in certain circumstances result in computer graphics failures that rendered one half or the entire panel non-functional.
In a clear case of user error, some reviewers attempted to remove a protective screen layer thinking it was a screen protector, causing the sensitive flexible
panel below to malfunction
.
Samsung decided to push back launch instead of releasing an obviously faulty handset. In a statement
in July
, Samsung Electronics CEO D.J. Koh called the fiasco "embarrassing," adding that he "pushed [Fold] through before it was ready."
Over the intervening months, the company beefed up Fold's hinges with protective caps and other materials designed to thwart the ingress of particulates. Additional metal layers have been added to the Infinity Flex Display to assist in rigidity, while the space between the hinge and the chassis has been reduced.
As for the top layer that looked like a screen protector, Samsung has extended the film to make it "apparent that it is an integral part of the display structure and not meant to be removed."
The Galaxy Fold is offered in two colors, Cosmos Black and Space Silver, and will be available as a 5G-ready configuration in select countries.