Editorial: How long before we get a $100 'Everything Apple' subscription including an iPho...
Apple's moves this week regarding Apple TV+ and, more quietly, AppleCare+, suddenly make sense if you suspect the company is heading toward offering us a single all-in subscription package.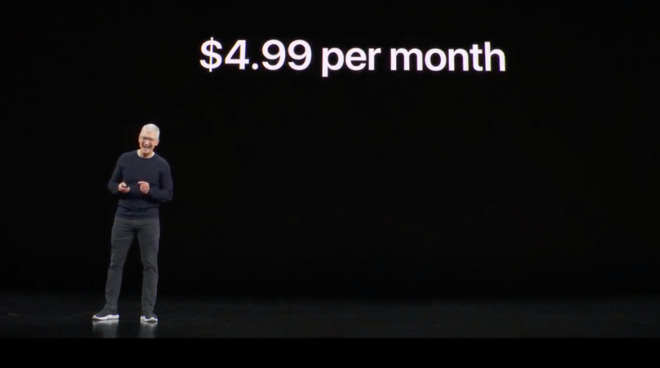 Expect to see more of this. Not just the subscription fee slide, but Tim Cook loving it.
It's long been said that Apple is becoming a services company instead of a hardware one. That it is moving to earning its money from, say,
Apple TV+
, rather than just from straight
iPhone
sales. Separately, it's also been clear that Apple has been pushing app developers away from one-off fees to a subscription model.
Reportedly, Apple has made a good case when presenting subscriptions to developers, but perhaps this is not a case of Apple just advising other firms. Maybe subscription apps and Apple's services are not two separate things.
Perhaps Apple itself is looking to a future where subscriptions are the norm. If Apple has thought of this, then the
company's moves this week
look very much like it putting some more parts of the jigsaw in place.
And if Apple hasn't thought of it, if
Tim Cook
is even now reading this in an
Apple Park
canteen and spluttering over his latte, we're happy to take credit for the idea. And 10% of the profits.
For this now looks both so likely and so good that we're sure Apple is going to do it. Apple, at some point, is going to offer you an all-in-one subscription fee. It will be a single-price, probably family-wide, price that gets you all of Apple's services -- and an iPhone.
Follow the math
What we learned this week was that Apple TV+ will cost $4.99 per month. That's lower than expected, and even lower still since this is the fee for the entire family rather than an individual. We also learned that if you buy new Apple hardware, you get Apple TV+ free for a year.
If you were definitely going to subscribe anyway, that free offering is essentially a $60 hardware savings, but let's focus on the monthly fee.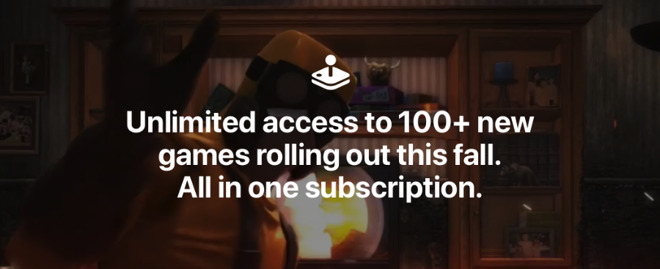 Apple does now seem to like its all-in-one offerings.
That $4.99 is the same price Apple is charging for
Apple Arcade
.
Add in
Apple News+
which, where it's available, currently costs $9.99 per month. Then
Apple Music
which is $9.99 per month, but also has that bargain family tier that costs $14.99.
So far you've just spent $34.96.
But if we're talking about one subscription for a whole family, we should add in the 2TB version of
iCloud
. Apple calls that "
ideal for families to share
," and charges $9.99 per month for it.
The cost of that iPhone 11 Pro Max
Apple now makes lots of hardware, but the focus is still of course on the iPhone -- and there has been a significant change in pricing on that.
The most noticeable change is that iPhones now cost even more than they ever did, and they were always expensive. The old idea of buying on contract and paying a monthly fee appears to have vanished. It's not only gone from the iPhone, it's seemingly gone from all smartphones.
Except Apple has brought it back. In a way.
You've long been able to get on the
iPhone Upgrade Program
where you pay a certain
monthly fee to get your iPhone
. And you've also long been able to find a financing package when you buy via an Apple Store or online, but it always used to be in the fine print just before checkout.
Now if you go to buy a new iPhone, the very first thing you see is a potential monthly fee.
Apple now emphasises that there's a monthly payment option.
There is then also a trade-in option. Apple is really pushing the fact that if you trade in your old iPhone, they'll give you credit for it. The price you get is nothing like the resale value you could get elsewhere, but Apple is pushing it hard, and then whether you choose it or not, the rest of the pricing has changed too.
Now wherever there is a full purchase price listed, it is preceded by a monthly fee option.
For the
iPhone 11 Pro
, that's from $41.62 per month, and for the
iPhone 11 Pro Max
it's from $45.79 per month. The
iPhone 11
is from $29.12 per month. All of these prices are lower if you trade in an older device, and all of them are subject to the usual credit checks.
They're also all subject to the 3% cashback you can get if you buy them via
Apple Card
.
Let's say you don't have an Apple Card, and you don't have an older device to trade in. Then since the 64GB iPhone is a bit of a squeeze on space --
trust us on this one
--let's say you pick the 256GB iPhone 11 Pro Max.
That's currently listed as being from $52.04 per month.
Getting there
Take that monthly cost for a top of the range iPhone and add in all the Apple services you could subscribe to. It comes to $96.99.
Except there is something missing -- and it's something else that Apple did this week, albeit very quietly. Right after the September 10 keynote,
Apple introduced a new AppleCare+
which within certain constraints, lets you extend your regular AppleCare insurance.
And, you guessed it, AppleCare+ is a monthly fee.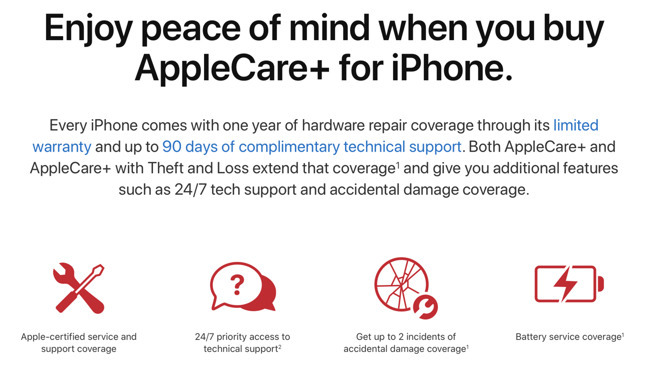 Apple debuts a new monthly AppleCare+ program
Right now it's not at all clear what that fee will be, and given how quietly Apple has released this service, we're unlikely to know for sure until the iPhone 11 range is actually on sale and we can all work through the options.
However, the regular
AppleCare
price for the iPhone 11 is $149 for two years, and for the same period with an iPhone 11 Pro Max, it's $199.
That monthly fee is going to cost more. But you can take these fees and divide them by 24 -- because they're two-year plans. In which case, we can be sure that a monthly AppleCare+ fee for the iPhone 11 will be no less than $5.96. And for the iPhone 11 Pro Max, it won't be less than $8.30.
In which case, going top of the range for an iPhone and also for every Apple service would end up costing you no less than $105.29.
We'd be surprised if the top end AppleCare+ monthly fee didn't magically happen to be $9.99, which would make this fantasy all-in subscription add up to $106.98.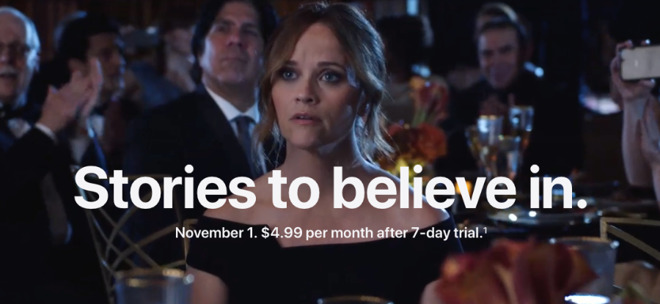 Maybe she didn't believe Apple would release Apple TV+ for just $4.99/month either
However, we also wouldn't be in the slightest bit surprised if Apple, at least at first, offered all of this for a straight $100 per month. Given that it was first providing for families and is now targeting them, we'd also not be exactly startled if, say, there were to be a $150 per month package that got your household two iPhones.
It's a funny world where we could say this about what would add up to $1,200 or $1,800 per year, but that $100 or even $150 per month could be irresistible.
Even if we're wrong
It's so irresistible, and the math works out so conveniently handy, that we would bet money that this is what Apple is planning -- and probably has been planning for a very long time.
We could always be wrong, of course. But if we are, we're going to take our money and spend it on creating the nearest equivalent to an all-in Apple monthly subscription that we can.
Keep up with AppleInsider by downloading the AppleInsider app for iOS, and follow us on YouTube, Twitter @appleinsider and Facebook for live, late-breaking coverage. You can also check out our official Instagram account for exclusive photos.