iPhone 11, iPhone 11 Pro, and iPhone 11 Pro Max preorders have started
After a brief period of the store being "almost there" right at 8:00 AM Eastern Time, the Apple Store is back up online worldwide and the new iPhone 11 and iPhone 11 Pro are now available to pre-order. If you want one on September 20, you should probably get going.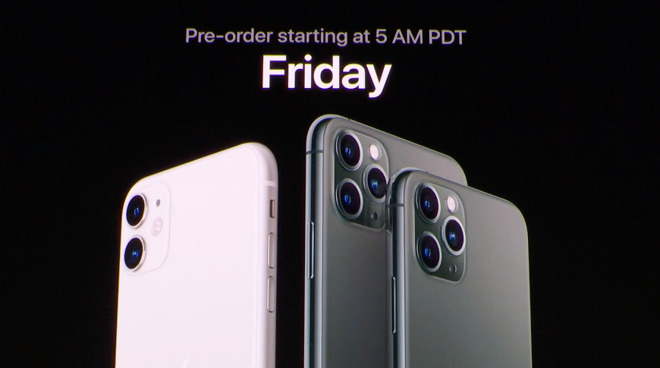 The new 5am PDT pre-order time was revealed at the September 10 event
At 5:00 AM Pacific Time, 8:00 AM Eastern Time, the
Apple Store
came back online and began accepting pre-orders for the new
iPhone 11
,
iPhone 11 Pro
, and
iPhone 11 Pro Max
. While Apple never says how many are available for pre-ordering, it's likely that the initial stock will sell out extremely quickly, if not close to instantly.
You will still be able to pre-order the new iPhones, but you will see your estimated delivery date slip back from the initial September 20. In 2018, it took less than 15 minutes for delivery times to slip for the iPhone XS Max.
This is the first year that Apple has opened online pre-orders at 8 AM Eastern Time. Previously it has been more usual for the orders to start being accepted from a 12:01am PDT. Apple hasn't given a reason for the change, but speaking at the September 10 event,
Phil Schiller
did remark on it.
"You can pre-order them this Friday at a new time, 5am Pacific Daylight Time," he said, "so you can get a few more hours of sleep and then get in line to pre-order."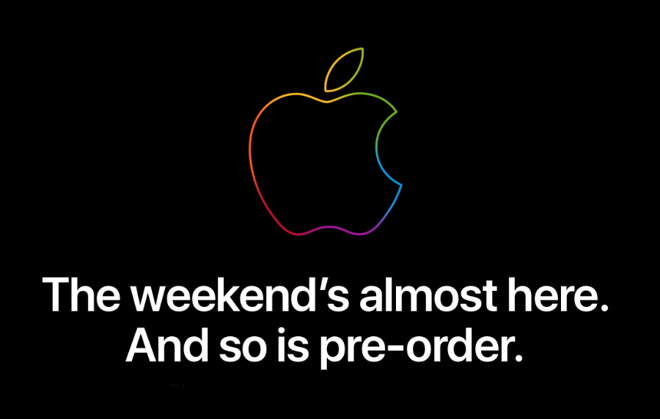 As ever, Apple shut its online store for a few hours before pre-orders began
The iPhone 11 starts at $699, the iPhone 11 Pro at $999, and the iPhone 11 Pro Max at $1,099. Apple is not the only source for the phones, however, and
AppleInsider
is continually
updating the best deals available
from carriers and other resellers.