Russian man sues Apple for 'turning him gay' after cryptocurrency mixup
Apple is in the crosshairs of a Russian lawsuit claiming allegedly lax App Store policies "pushed" an iPhone owner toward homosexuality, a situation that caused "moral and mental harm" to a citizen of a country rife with homophobia.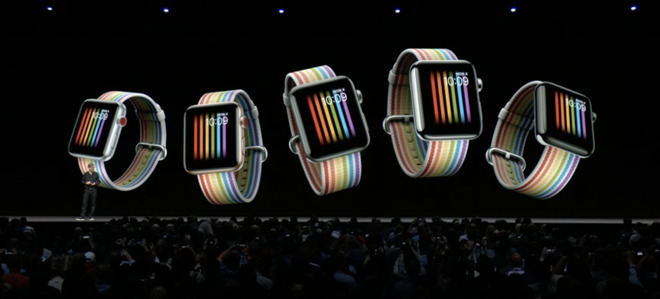 An unidentified man is suing the tech giant for one million rubles ($15,000) on claims that a seemingly innocuous mistake led to a life of homosexuality, according to an
AFP
report
reproduced
in
The Telegraph
on Thursday.
According to the complaint, a copy of which was seen by
AFP
, the man ordered an unspecified amount of Bitcoin this summer through a smartphone app, but received 69 so-called "GayCoins" instead. A note attached to the cryptocurrency read, "Don't judge until you try," which the man did, according to the filing.
"I thought, in truth, how can I judge something without trying? I decided to try same-sex relationships," the plaintiff wrote in the complaint. "Now I have a boyfriend and I do not know how to explain this to my parents [ ] my life has been changed for the worse and will never become normal again."
The complainant goes on to accuse Apple for his current predicament.
"Apple pushed me towards homosexuality through manipulation. The changes have caused me moral and mental harm," he wrote.
The man's lawyer, Sapizhat Gusnieva, told
AFP
that the case was "serious" and that her client was "scared, he suffered." Though the cryptocurrency purchase was conducted on a third-party app with no affiliation to Apple, the tech giant has a responsibility for apps distributed on the App Store, Gusnieva said.
A Russian court is scheduled to hear the complaint on Oct. 17.
The case is unique in that Russia's government incites systemic anti-LGBT sentiment with "gay propaganda" laws and other edicts targeting gay activism. Apple is no stranger to the situation and has in the past kowtowed to the country's homophobia despite parading an
LGBT-friendly persona
.
In 2018, for example, it was discovered that Apple intentionally disabled the then-new
Apple Watch "Pride" watch face
-- a graphical representation of the rainbow-colored pride flag -- for Russian users.