US lawmakers urge Apple CEO Tim Cook to reinstate HKmap Live app
Posted:
in iOS
edited February 2020
A bipartisan group of U.S. senators and representatives have called for Apple to reinstate the controversial HKmap Live app, an iOS app allegedly relied upon by protestors in Hong Kong in their efforts against the Chinese government, by writing to Apple CEO Tim Cook.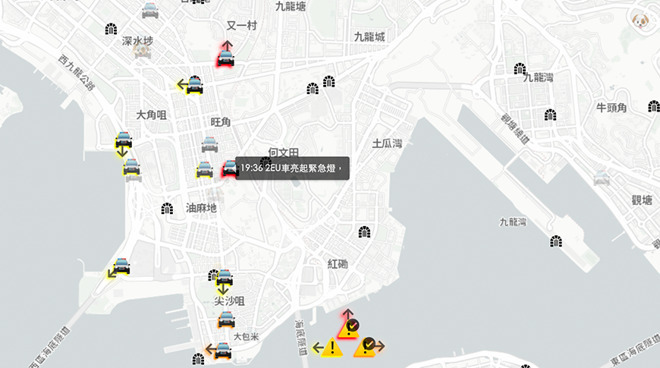 The group of seven, including Senator Ted Cruz, Senator Ron Wyden, Senator Marco Rubio, and Representative Alexandria Ocasio-Cortez, issued the letter to
Tim Cook
on Friday, urging him to restore access to the HKmap Live app in Hong Kong.
The letter,
as reported by
Reuters
, refers to an app that was
pulled from
the App Store over supposed legality concerns on October 3. It was claimed the app was being used by protestors to evade the police, with the map used to show areas where law enforcement officials were located. Apple later reinstated the app, but this was
criticized
by the official Chinese state news publication "People's Daily" as an "unwise and reckless decision," alleging the app was aiding rioters to perform violent acts.
On October 10, Apple again
pulled the app
from the regional App Store. At the same time, Apple issued a statement distancing itself from the riots by claiming it violated store guidelines and local laws as it "has been used to target and ambush police, threaten public safety, and criminals have used to victimize residents in areas where they know there is no law enforcement.
The
letter
refers to a quote by Cook in late 2018 where he said "At Apple, we are not afraid to say that our values drive our curation decisions," suggesting he could "imagine our disappointment" over the app's removal. "In the face of this brutal repression, tools like HKMap let peaceful demonstrators share locations to avoid and help to keep peaceful protestors out of harm's way."
"You ave said publicly that you want to work with China's leaders to effect change rather than sit on the sidelines and yell at them," the letter states. "We, too, believe that diplomacy and trade can be democratizing forces. But when a repressive government refuses to evolve or, indeed, when it doubles down, cooperation can become complicity."
The group has also contacted Activision Blizzard CEO Robert Kotick over his company's decision to ban players who expressed support for the pro-democracy protests occurring in Hong Kong, including one player taking part in a live-streamed interview during a "Hearthstone" tournament.