Apple Watch saves Calgary woman from rapist
The Apple Watch has been credited with preventing the rape of a woman in Calgary earlier this year, after the wearable device was used to contact her partner following a suspected break-in attempt at her apartment.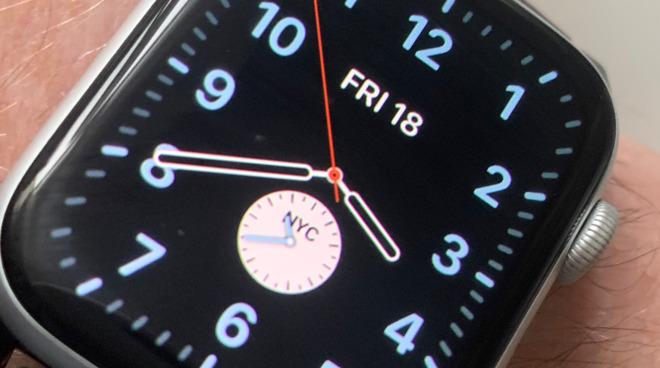 John Joseph Macindoe pleaded guilty at a court in Calgary on Tuesday, on charges of breaking and entering with intent to sexually assault a woman, whose identity is protected by a publication ban. While the crime that was committed was breaking and entering, Macindoe's possession of a bag containing supplies that were clearly intended for rape, as well as the circumstances of the incident, exacerbated the charges.
On April 1, the woman was asleep in her home following a day at work, but woke to the sound of her dogs barking. On seeing a figure moving around her home,
CBC
reports
she texted her boyfriend via her
Apple Watch
, who in turn called 911.
It was discovered Macindoe had spent time hovering over the intended victim, and at one point attempted to touch her feet. The woman feigned a shift in her sleep to counter the touch. On the arrival of the police, Macindoe hid in the kitchen as the woman opened the door.
Macindoe was found to be in possession of a rape bag, which included a balaclava, buck knife, pliers, zip ties, condoms, lubricant, Benadryl, a ball gag, bondage straps, and pink animal-print duct tape. Macindoe had apparently planned the rape for some time, and had taken the trouble to clone her building's access card and key.
On searching his apartment, investigators found other sinister elements, including three pairs of the woman's underwear, a bag containing her hair, and a blueprint of the building with her apartment highlighted. A computer at the building also had the woman's image used as a screensaver.
The investigation determined the two people knew each other, but were not involved in any sort of relationship at all.
Sentencing for the crime has yet to be determined.