Goldman Sachs will reevaluate Apple Card credit line limits after claims of gender bias
Responding to claims that a gender bias is instituted when processing Apple Card applications, Apple banking partner Goldman Sachs on Monday said it is prepared to reevaluate credit lines for customers who expected higher limits.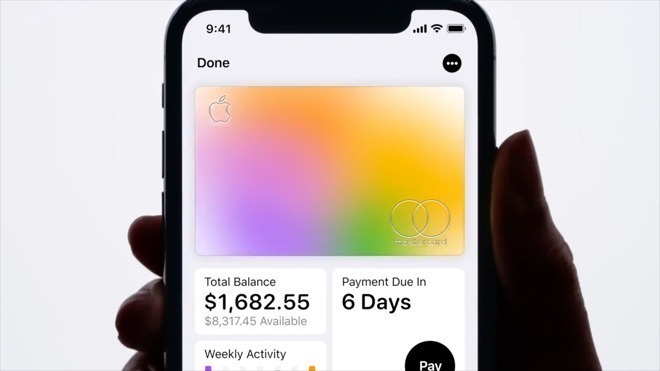 Goldman Sachs Bank CEO Carey Halio in a statement
posted to Twitter
reiterated the
Apple Card
application process, which is performed in partnership with a third party, does not factor gender or other introduced biases into a final determination.
"We have not and never will make decisions based on factors like gender," Halio said in statement reproduced on Goldman's
@gsbanksupport
account. "In fact, we do not know your gender or marital status during the Apple Card application process."
That said, the company is aware of customer discontent after claims of algorithmically institutionalized sexism
surfaced over the weekend
. Halio in the tweet instructs Apple Card holders to reach out if they received credit lines below expectations.
"If you believe that your credit line does not adequately reflect your credit history because you may be in a similar situation, we want to hear from you," Halio said. "Based on additional information that we request, we will re-evaluate your credit line."
An image of the statement was appended by text reading "We hear you
#AppleCard
."
CNBC
reported on the tweet
earlier today
.
On Saturday, developer and tech industry insider David Heinemeier Hansson accused both Apple and Goldman of gender bias after being granted a credit limit some 20 times higher than that of his wife. Hansson and his wife file joint tax returns. Others, including Apple co-founder Steve Wozniak, reported similar outcomes in a lengthy Twitter thread.
Goldman attempted to clarify the situation in a statement
on Sunday
, explaining that Apple Card credit lines are evaluated independently.
On Saturday, the New York Department of Financial Services announced intent to open an investigation into matter.