Lawmakers target iOS location privacy features in ongoing antitrust probe
U.S. lawmakers in charge of a sprawling antitrust probe into "Big Tech" are scrutinizing a number of privacy-minded improvements Apple rolled out as part of iOS 13, including restrictions pertaining to location data, noting the new limitations are not applied to first-party apps and services.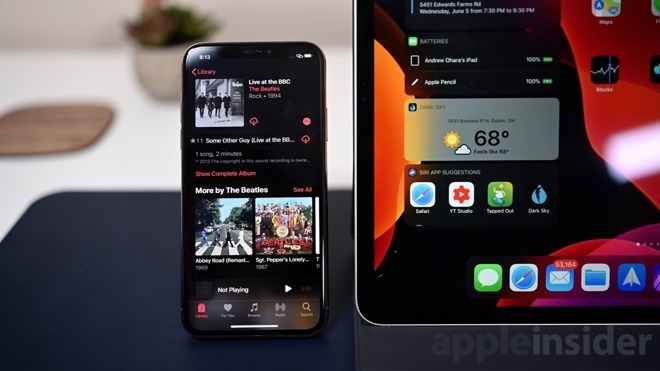 iOS 13
As detailed by
The Washington Post
on Tuesday, members of the House Judiciary antitrust subcommittee reviewing new privacy practices introduced with iOS 13 have
turned their attention
to location tracking features. More specifically, lawmakers are concerned that Apple's new technology, which restricts third-party access to device tracking assets, amounts to anti-competitive behavior.
"I'm increasingly concerned about the use of privacy as a shield for anti-competitive conduct," said Rep. David Cicilline (D-R.I), chairman of the House Judiciary antitrust subcommittee. "There is a growing risk that without a strong privacy law in the United States, platforms will exploit their role as de facto private regulators by placing a thumb on the scale in their own favor."
With the latest iOS, Apple has greatly reduced the ability for users to inadvertently enable location tracking features while at the same time enhancing user control over data sharing. Previously, third-party apps could request persistent device location data upon initial setup, but iOS 13 removes that ability. Further, when always-on tracking is manually enabled in the Settings menu, a pop-up window periodically appears to remind users of the configuration and provides an option to turn it off.
Apple does not apply those same safeguards to its own properties like Maps or the newly redesigned Find My app. Additionally, the company does not inform device owners that their hardware will be used for a new crowdsourced "offline finding" feature capable of tracking
iPhone
,
iPad
and
Mac
even when those devices are not attached to a network. Instead of notifying customers of the feature in a pop-up window, as is required for third-party developers, the offline finding feature is buried in the Find My app's terms of use.
Critics of Apple's new policies
cry foul
and say the limitations are tantamount to anti-competitive behavior.
In August, a group of developers sent a joint letter to Apple CEO Tim Cook to voice criticism of the tech giant's regulations, saying they amount to a dangerous "double standard" that negatively impacts their collective businesses. Life360 CEO Chris Hulls and Tile CEO CJ Prober were among the signatories, both of which market products and services that are heavily reliant on always-on location tracking. Arity president Gary Hallgren, Happn CEO Didier Rappaport, Twenty chief strategy officer Jared Allgood, Zendrive CEO Jonathan Matus and Zenly CEO Antoine Martin also signed the letter.
Apple spokeswoman Trudy Muller told
The Post
the company is working with developers who are concerned about the new location-tracking features.
"We created the App Store with two goals in mind: that it be a safe and trusted place for customers to discover and download apps, and a great business opportunity for all developers," Muller said. "We continually work with developers and take their feedback on how to help protect user privacy while also providing the tools developers need to make the best app experiences."
Citing sources, the report notes legislators are meeting with Apple partners to hear their concerns, including recent privacy-related changes to App Store guidelines.
Along with location tracking, the House is examining App Store commissions, so-called "
Sherlocking
" of third-party apps and features, and stringent regulations applied to
parental control apps
.