Pair of Apple suppliers seek funding to expand AirPods production in Vietnam
Suppliers Goertek and Luxshare are looking for financial support to expand AirPods assembly in Vietnam, potentially allowing for more Apple products to be sourced from outside China.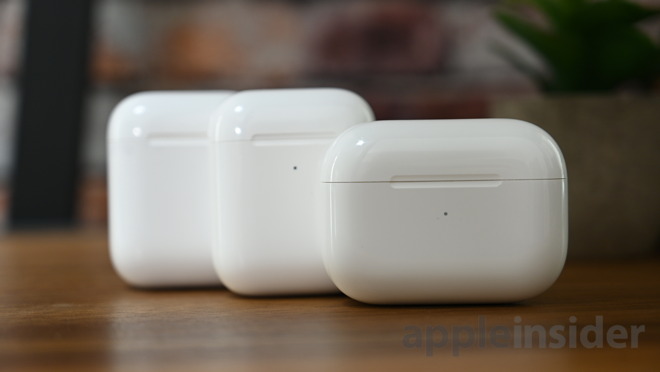 L-R: AirPods, AirPods 2, AirPods Pro
Goertek and Luxshare are reportedly seeking hundreds of millions of dollars to grow
AirPods
and
AirPods Pro
production in Vietnam, according to sources familiar with the matter. The move is being made in part to diversify Apple's supply chain, but also to continue to shift manufacturing outside of China, in case the "phase one"
trade deal
collapses and tariffs are reinstated.
After years of assembly and manufacture of wired EarPods and Lightning cables in Vietnam, Goertek began manufacturing of Apple's AirPods began on a trial basis
in July
. At the time, sources familiar with the situation claimed that Apple asked components suppliers to support Goertek's efforts, even though initial production runs were small.
Thursday's report
by
The Information
is the first suggesting that assembly of the AirPods would increase following the trial run. The report also notes that components sourced in China are easy to ship to Vietnam, and Vietnam's labor costs are about one-third of China's.
AirPods
launched in 2016
as Apple's first foray into the truly wireless headphone market. An instant success, the company followed up on the original in early 2019 with a
second-generation device
that boasts the efficient H1 processor with "Hey Siri" functionality.
AirPods Pro saw a comparatively muted announcement
in October
, though the product delivered long-requested active noise cancellation capabilities, a completely redesigned chassis, new audio technology and more. Reviews have been nearly unanimous
in their praise
of the AirPods Pro, lauding higher-quality audio, a better fit and increased functionality as compared to older variants.