EU lawmakers snub Apple's pleas, overwhelmingly vote to push for charging cable standard
The European Parliament in a landslide vote on Thursday called on the EU Commission to adopt rules that would establish a common charger standard for mobile devices, guidelines Apple argues would stifle innovation and create waste.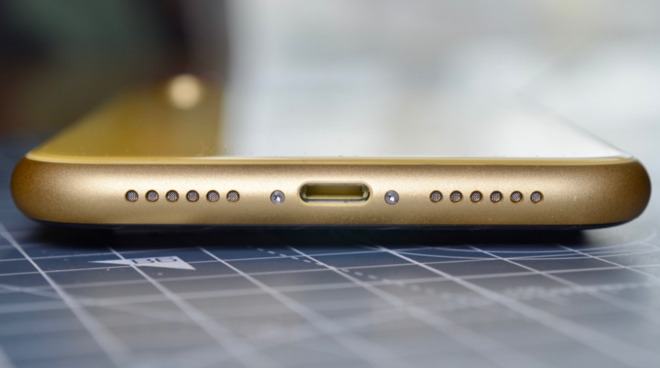 EU lawmakers voted 582-40 in favor of a
resolution
to spur action by the Commission on a single charging solution for smartphones. As noted by
Reuters
, the Commission, which drafts EU laws and acts as the body's executive branch, has been working toward a common charger
for more than a decade
.
The measure passed today calls for the adoption of an act relating to charger standardization and "harmonization" first introduced in 2014 or, in its place, the introduction of a similar legislative measure. Lawmakers call for a decision by July.
According to Parliament, there is now "an urgent need for EU regulatory action to reduce electronic waste, empower consumers to make sustainable choices, and allow them to fully participate in an efficient and well-functioning internal market."
Voluntary agreements between some tech companies have significantly decreased the number of charger types in circulation, but a common standard is elusive, the resolution notes. As such, consumers are faced with different types of chargers across the market and are sometimes forced to buy new chargers with each new device. Wireless chargers could be a solution, but lawmakers urge the Commission to be mindful of fragmentation and ensure that adopted standards work across multiple devices.
At its heart, the resolution is designed to cut down on e-waste. In 2016, Europe generated 12.3 million metric tons of e-waste, equivalent to an average of 16.6 kilograms per inhabitant. A common charger would relieve some of that burden, lawmakers say.
Shifting to a single standard would impact companies that utilize proprietary technology, with Apple being a particularly vulnerable target given its vast installed user base and reliance on the
Lightning
protocol. During an earnings conference call this week the company said it has more than
1.5 billion active devices
in use around the world, a large percentage of which -- likely well
above 900 million
-- are
iPhones
.
Last week, Apple
argued against
the EU initiative, saying a move toward a common charger would "stifle innovation" and, ironically, result in more e-waste as existing
iOS
device users transition to a standard like USB-C.
"We believe regulation that forces conformity across the type of connector built into all smartphone stifles innovation rather than encouraging it, and would harm consumers in Europe and the economy as a whole," Apple said in a statement. "We hope the Commission will continue to seek a solution that does not restrict the industry's ability to innovate and bring exciting new technology to customers."
The European Parliament appears to directly address Apple's take in the resolution passed today, which reads, "[ ... ] the use of wireless charging technology entails additional potential benefits such as mitigating e-waste; highlights that many mobile telephones already use wireless charging methods and that fragmentation in this area should be avoided; calls, therefore, on the Commission to take measures to best ensure the interoperability of different wireless chargers with different mobile radio equipment."