iPhone production will see major impact if China factory halt continues
Posted:
in iPhone
edited February 2020
Production of the iPhone could be disrupted by the coronavirus outbreak if things get much worse, with Apple assembly partner Foxconn reportedly halting the majority of its production in China until February 10.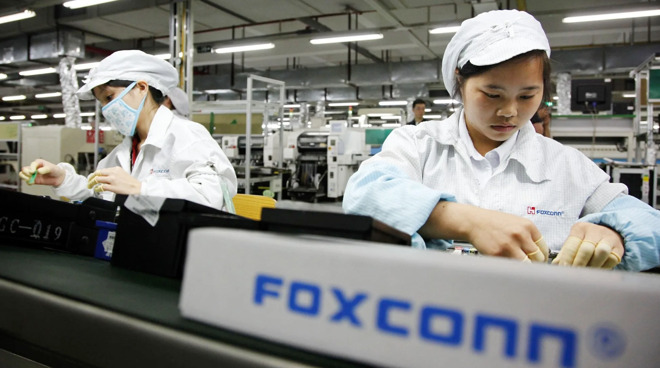 One week ago,
Foxconn claimed
its facilities were prepared to fulfill all global orders for product assembly, which would include Apple product lines like the
iPhone
,
iPad
, and
Mac
, despite the spread of the virus. In a new report, Foxconn's production has seemingly taken a hit, due to having many facilities based in China.
A source of
Reuters
claims
Foxconn has halted "almost all" of its China-based production, after companies in the area were told to shut down until at least February 10. The shutdown time may be extended depending on the spread and strength of the virus, which could potentially cause further delays.
Companies operating in the Chinese major manufacturing hub Suzhou were informed to stay closed until February 8, while factories in Shanghai were to do so until February 9. The Dongguan manufacturing hub has been instructed to close until February 10.
Foxconn has so far seen a "fairly small impact" from the outbreak, the source insisted, due to shifting production in other territories to fill the gap, including in India, Mexico, and Vietnam. However, the source believes Foxconn can make up for the imposed delays by making the factories work in overtime.
A continued shutdown beyond February 10 could affect Foxconn's shipments, with the source pointing out there are concerns with the Guangdong province and Zhengzhou in Henan province, areas where a number of key iPhone facilities operate.
"What we are worried about is delays for another week or even a month," the source told the report, adding "It definitely will have an impact on the Apple production line. The tricky question is whether we will be able to resume production. It's up to the instructions given by central and provincial governments."
Foxconn employees and clients have been told to not head to the factories, with the usual rates of pay provided for those who followed the rules, a memo seen by the report adds. Employees are also offered a bounty for reporting others who break the rules, with a dedicated hotline also open for tips.
Employees returning to factories ahead of time will apparently be "severely" punished.
Major Outbreak
The coronavirus -- officially titled 2019-nCoV -- is believed to
impact Apple's sales
in a number of ways. Chiefly this is going to impact Apple's manufacturing lines via Foxconn and other suppliers.
Analyst Ming-Chi Kuo estimates the iPhone shipments alone could be
severely disrupted
, possibly reducing overall shipments in the quarter by as much as 10%.
The virus has also led to Apple closing all of its
42 stores in China
, as well as an unspecified number of local Apple offices, in what it referred to as "an abundance of caution" at the start of February. While the stores will have an immediate effect on revenue from the region, it will also impact revenue for a period after, with potential customers opting to stay home instead of risking infection.
The closures are a far cry from one week ago when Apple CEO
Tim Cook discussed
the possible impact of the virus outbreak, a time when Apple had only encountered one store closure and enforced a limitation on employee travel. "We have alternate sourcing and contingency plans," Cook explained during an investor call, while admitting it was factoring in factory re-opening delays into its guidance.