Doubts raised over 'iPhone 13' quad-camera rumor
Posted:
in iPhone
edited June 2020
Prominent leaker Jon Prosser has cast doubt on a leak claiming to detail the camera layout of the "iPhone 13," saying that there's a "0% chance" of that layout in the 2021 flagship.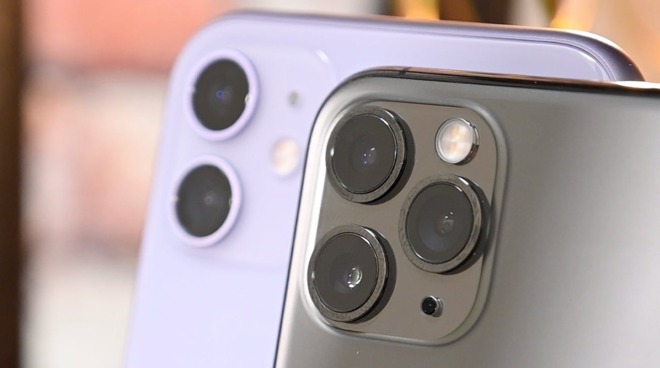 iPhone 11, iPhone 11 Pro cameras.
On May 28, an image was shared on Twitter by a leaker known as "Fudge" showing what they described was the planned
camera bump
design of the "
iPhone 13
." Rather than a triple-camera setup, as used in the
iPhone 11 Pro
and
iPhone 11 Pro Max
, Fudge claimed Apple would instead switch to a four-lens arrangement, with an added LiDAR module below the bump itself.
In response to the image,
Jon Prosser
posted to Twitter
declaring
the illustration was "not real," and that the layout for the "iPhone 13" or "12S" would be the same as for the "
iPhone 12
."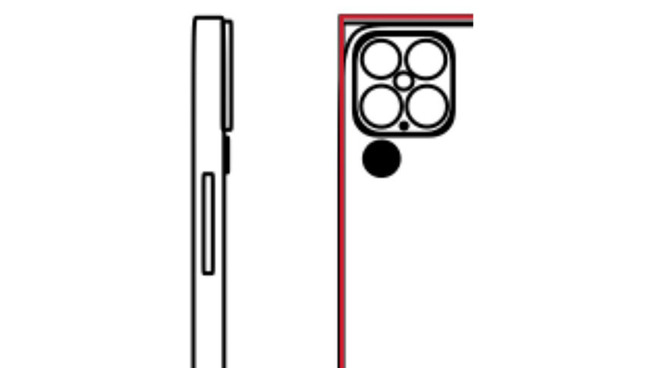 The image of the supposed 'iPhone 13' camera bump and LiDAR sensor.
In response to a query from a follower about how the original posting of the rumor hedged bets by suggesting it may not be true this early in the product's development, Prosser added "we're talking 0% chance of this being it." Prosser also added there "was no reason to post this image."
Fudge claimed the "iPhone 13" will have a 64-megapixel wide lens camera with 1x optical and 6x digital zooms, a 40-megapixel telephoto camera with 3x to 5x optical and 15 to 20x digital zoom, a 40-megapixel ultra-wide with 0.25x "optical reverse zoom," and a 40-megapixel anamorphic lens sporting a 2.1:1 ratio.
If true, this would represent a considerable increase in camera resolution for Apple, as the iPhone 11 Pro's cameras all use 12-megapixel sensors.
Current rumors for the "iPhone 12" suggest it could inherit the LiDAR sensor from the fourth-generation
iPad Pro
, providing it with rear-mounted depth sensing. There has also been the suggestion of an
improved camera module
with bigger sensors and changes to the camera elements.