Apple threatens to close Epic Games developer account on Aug. 28
Epic Games on Monday said Apple is threatening to terminate its developer account, a move that would cut it off from iOS and macOS development tools.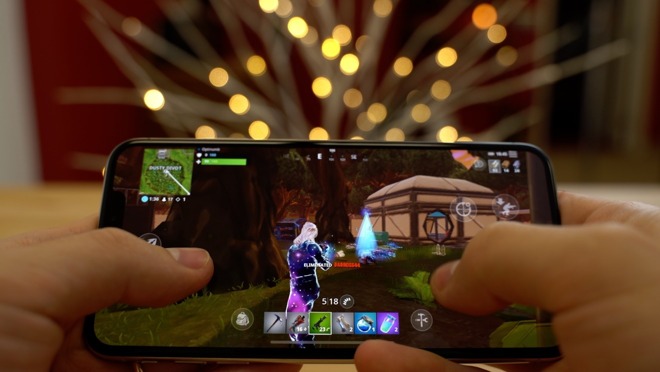 Credit: AppleInsider
Epic informed the public of the upcoming termination over Twitter, stating that it is requesting a temporary restraining order to prevent Apple from taking "any adverse action against it."
The restraining order against Apple's actions also asks that the court prevent Apple from "removing, de-listing, refusing to list or otherwise making unavailable the app Fortnite, including any update thereof, from the App Store on the basis that Fortnite offers in-app payment processing through means other than Apple's IAP or on any pretextual basis."
Apple removed Fortnite from the App Store and has informed Epic that on Friday, August 28 Apple will terminate all our developer accounts and cut Epic off from iOS and Mac development tools. We are asking the court to stop this retaliation. Details here: https://t.co/3br1EHmyd8
Apple's letter to Epic, which is included in the court filing, leads with:
"Upon further review of the activity associated with your Apple Developer Program membership, we have identified several violations of the Apple Developer Program License Agreement. Therefore, your Apple Developer Program account will be terminated if the violations set forth below are not cured within 14 days."
As part of the removal, Apple is stripping Epic of access to software development tools, effectively neutering the company's Unreal Engine and with it hundreds of iOS and Mac apps. Epic in its filing claims the software, which is licensed to third-party developers, did not violate Apple policy.
"Apple is attacking Epic's entire business in unrelated areas," Epic said in its lawsuit.
The current fight between the two behemoths started on Aug. 14, when Epic instated "direct payments" for the massively popular game
Fortnite
, effectively
sidestepping Apple's 30% commission on digital goods
.
Less than eight hours later,
Apple removed Fortnite from the App Store
, saying that Epic had violated Apple's decade-old App Store terms and conditions.
Epic, anticipating the move, responded with a
lawsuit
alleging Apple has become a "behemoth seeking to control markets, block competition and stifle innovation," and claims that the company's size and reach "far exceeds that of any technology monopolist in history."
Epic has long been critical of Apple's 30% digital commission fee, with CEO Tim Sweeney calling it an "
absolute monopoly
" in July.
Companies like Epic and Apple Music rival
Spotify
are not the only ones concerned about Apple's App Store practices. The U.S. Department of Justice and state attorneys general begun launching an
antitrust investigation
into Apple's App Store after developers continue to raise concerns over anticompetitive behavior.