Apple Watch Series 6 teardown reveals bigger battery, Taptic Engine
Repair company iFixit has completed its teardown of the
Apple Watch Series 6
, revealing a refined design, a beefier battery, and a bigger Taptic Engine.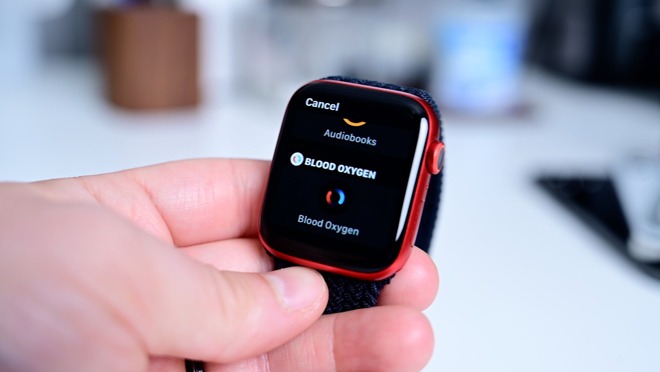 Credit: Andrew O'Hara, AppleInsider
The Apple Watch Series 6
launched
on Sept. 15 with a few key additions, including a blood oxygen sensor and new color options. As far as outward appearance, however, the device appears virtually the same as the previous
Apple Watch Series 5
.
On Monday, iFixit released its
teardown
of a 44mm GPS + LTE Apple Watch Series 6 variant. One of the first things that the site noted is that the new wearable opens to the side, rather than from the top. Opening up the device is also a bit easier because of the removal of Apple's Force Touch gasket. The pressure-sensing feature was removed in
watchOS 7
.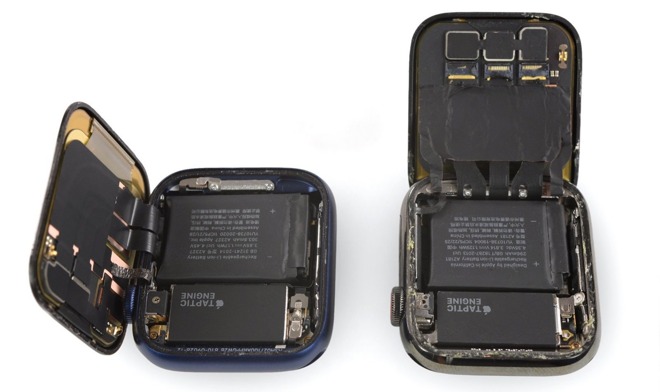 Credit: iFixit
The 44mm
Apple Watch
battery has seen a jump to a 1.17 Wh capacity, which represents a slight 3.5% increase over the Apple Watch Series 5. Apple also bumped up the battery size on the smaller 40mm variant to 1.024 Wh, an 8.5% increase.
"Slowly but surely, Apple Watches seem to be clawing back capacity after the big drop from Series 3 to Series 4," the repair site wrote.
The new, brighter display on the Apple Watch Series 6 features slight design differences and simpler cabling. Apple also increased the Taptic Engine's size on the new Apple Watch model. The company didn't mention that addition, or the larger battery, at its Sept. 15 keynote.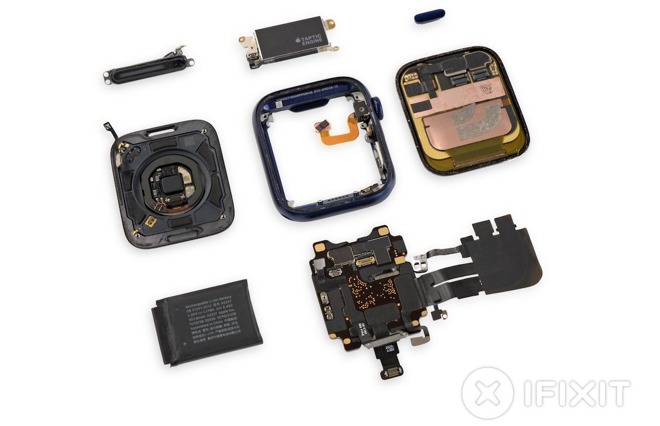 Credit: iFixit
As far as the brains of the new Apple Watch, iFixit notes that there are a few more conventional ICs installed on the package, as well as a Skyworks chip marked 239.7. None of the chips appear to be an exact match for Apple's U1, despite its inclusion on the model.
The slightly slimmer profile of the Apple Watch Series 6 is likely attributable to the modified case and removal of the Force Touch gasket. The frame also has a modified footprint with a narrower lip.
All in all, iFixit praised the removal of the "fussy" Force Touch gasket and the consolidation of fragile display cables to two. It also called the fact that Apple managed to fit a larger capacity battery and Taptic Engine into a slimmer frame "impressive."
"They just keep polishing this thing to a higher and higher gloss and it's almost sneaky how much of it they don't tell you about, keeping all the focus on the whiz-bang health features," iFixit wrote.
iFixit gave the Apple Watch Series 6 the same overall repairability score as the
Apple Watch Series 5
-- a six out of 10.