Apple tells users to erase, restore iPhone and Apple Watch to fix Workout GPS data bug
Apple on Wednesday published a support document that presents potential solutions for a bug that can in some cases lead to missing Workout GPS route data for Apple Watch users running iOS 14 and watchOS 7.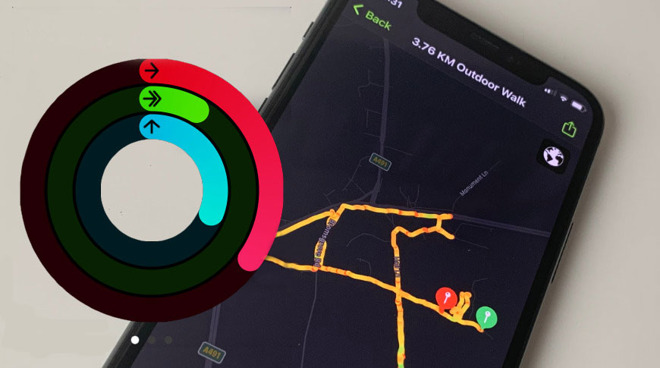 The problem was first spotted
last week
, when Apple Watch users found the device seemingly fail to record GPS mapping data for recent workouts. Some found missing data in the Fitness app on iPhone after using both Apple's own Workout app and third-party titles like
Strava
.
Apple offers a rather extreme solution to address the GPS bug, along with other related issues, in a
support document
published today. According to the company, users running iOS 14 on their iPhone and watchOS 7 on Apple Watch need to completely erase and restore both devices from an iCloud Backup.
Specifically, Apple says to first unpair Apple Watch from iPhone, which creates a backup of onboard content before erasing it from the device. Users are then instructed to create or update a current iCloud Backup, verifying that Health data storage is enabled in iCloud. From there, a complete iPhone reset that erases all contents and settings is required.
Once both devices are stripped of user data and settings, Apple says to first restore iPhone from the recently saved iCloud Backup, then pair and restore Apple Watch using the Watch app.
In addition to missing workout route maps, the reset routine is also recommended for the following symptoms:
The Activity, Heart Rate, or other health-related apps fail to launch or load data on your Apple Watch.

The Fitness app or Health app fail to launch or load data on your iPhone.

The Health app or Fitness app is reporting an inaccurate amount of data storage on your iPhone.

The Activity app is reporting an inaccurate amount of data storage on your Apple Watch.

Your environmental sound levels data or headphone audio levels data from Apple Watch is missing in the Apple Health app on iPhone.

Increased battery drain on your iPhone or Apple Watch.
MacRumors
reported on Apple's support document
earlier today
.
Apple fails to detail what, exactly, is causing the errors, but a complete system reset on both iPhone and Apple Watch is a drastic measure that suggests iOS 14 and watchOS 7 might suffer from a data handling, storage or synchronization bug. Whether the problem was fixed in the
recently released
iOS 14.0.1 or watchOS 7.0.1 updates.