iPhone 12 and iPhone 12 Pro review: Massive upgrade in every regard
Posted:
in iPhone
edited June 2021
Apple's iPhone 12 and iPhone 12 Pro have proven themselves, and are Apple's best year-over-year iPhone upgrades yet -- not including the future impact of 5G.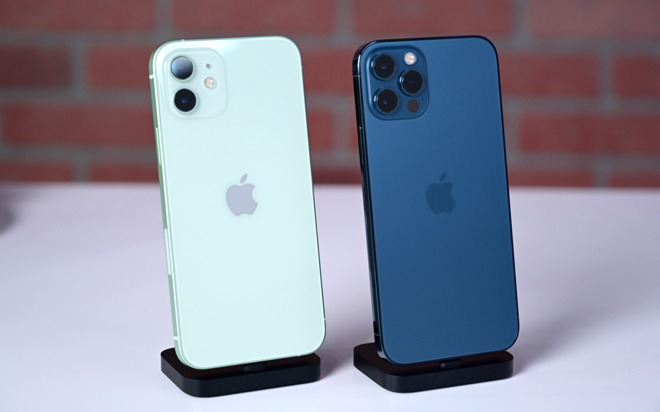 iPhone 12 and iPhone 12 Pro
iPhone 12 and iPhone 12 Pro design
This year, Apple's
iPhone
undertook its biggest design overhaul since... the last time it used this design. It feels very familiar to anyone who has used the iPhone 5 or iPhone 5s.
That isn't a dig by any means because the design looks fresh and feels great in the hand. It makes the phone feel slimmer and more substantial.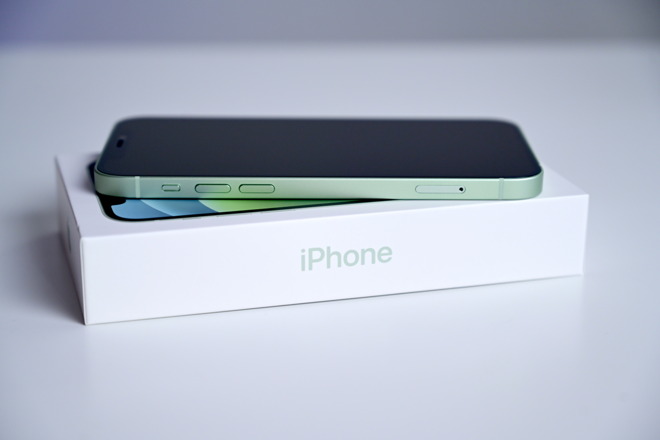 Green iPhone 12 on its new box
Apple wasn't necessarily trying to copy its used design. The flat sides just look more modern, just as they do with the
iPad Pros
and now
iPad Air
.
We also can't overlook that it has made it easier to stand up our phone to take photo thanks to that flat bottom.
Both the
iPhone 12
and
iPhone 12 Pro
are the same size this year, meaning a case that fits the iPhone 12 will fit the iPhone 12 Pro. This definitely will help case manufacturers who don't have to create
four
case sizes this year, but it does make it slightly more confusing when trying to decipher
which model to choose
.
Moving on from the flat sides, all of the colors this year are new, or at least tweaked.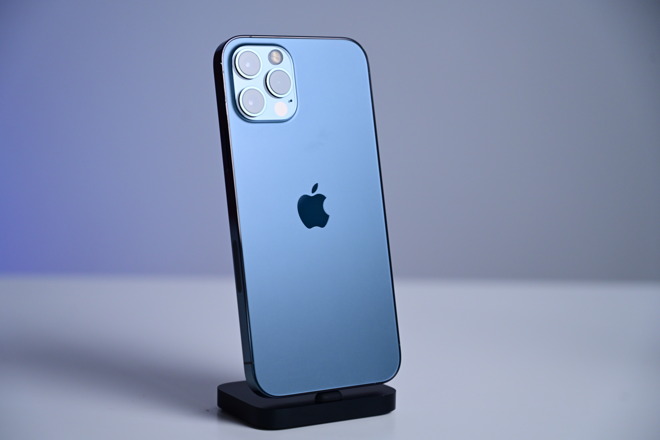 Pacific blue iPhone 12 Pro
The iPhone 12 line goes bright with several anodized aluminum colors like (Product)RED, green, blue, silver, and black. We got our hands on the green model, which looks great, though we wish the color was slightly more vibrant, more akin to the green iPod mini from many years prior.
If compared directly to the
iPhone 11
, it is thinner, lighter, and smaller, but so much improved. This year it ditches the LCD display for nearly the same OLED Super Retina XDR display that was found in the iPhone 12 Pro.
It features all the same specs as the iPhone 12 Pro, just a slightly lower average brightness.
Going from an iPhone 11 to an iPhone 12 will feel like a big jump when you compare even just the display, let alone the improved form factor and everything else.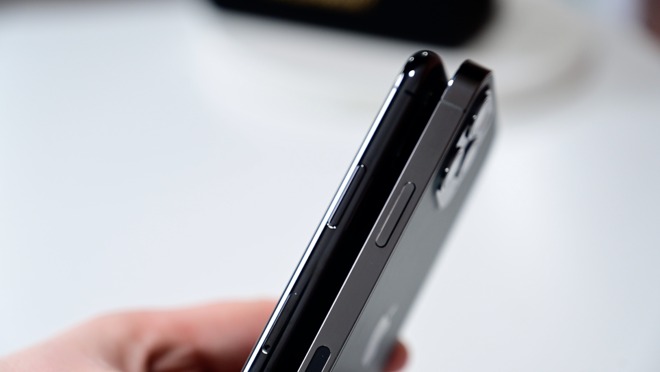 Space gray iPhone 11 Pro versus pacific blue iPhone 12 Pro
For the stainless steel, the silver color has a lighter or whiter back panel, gold is more vivid than in the past, and space gray has been usurped by graphite, which is just a hair lighter -- similar to the graphite
Apple Watch
.
Based on an informal poll at our local Apple Stores, Pacific blue has been
by far
the most popular of all the new colorways. It is easy to see why, as we love this color. As Chevy Chase would say, it's "streets ahead."
We liked the green of the
iPhone 11 Pro
and
iPhone 11 Pro Max
, but the blue is far better looking.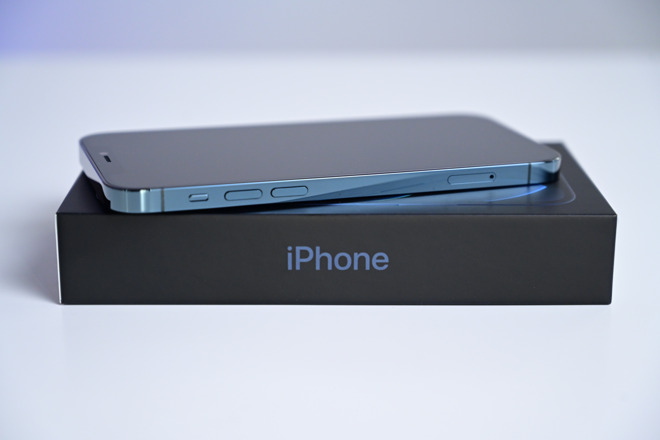 Pacific blue iPhone 12 Pro
All of the new stainless steel colors seem to attract fingerprints like crazy, which does detract for those that prefer to rock their iPhone caseless. Pacific blue and graphite are the worst offenders, with silver still showing and gold holding up the best.
Aside from the obvious changes to the phone -- i.e. the flat sides and larger screen on the iPhone 12 -- Apple also improved its durability in two ways. The first is by increasing its water-resistance nearly two-fold. It is now capable of staying submerged in up to six meters of water for 30 minutes, up from the previous four-meter limit for the same duration. Second is the new ceramic shield that covers the front of the phone.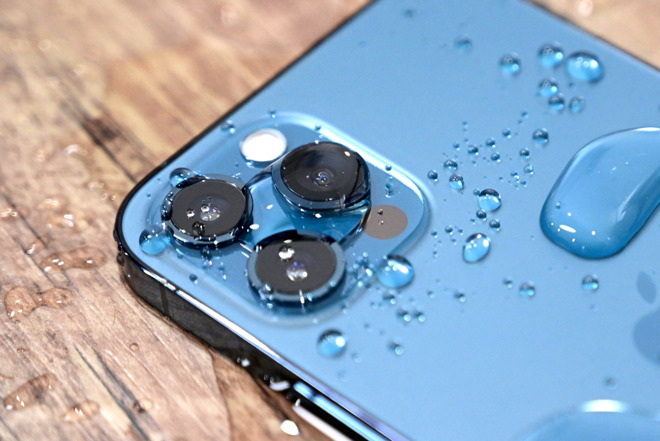 Pacific blue iPhone 12 Pro camera
The ceramic shield is supposed to improve its drop resistance by a factor of four. While these changes are welcomed, they don't go far enough.
In all my years with an iPhone, I've only had two issues when it comes to durability. The glass back has cracked -- twice and I continue to have scratches on the upper edge of my display. What is so infuriating about these is that they simply should not be happening. I've never dropped my phone, yet the back glass cracked on me twice now.
I have no idea if it is from an accidental bump or what but it somehow happened without the phone tumbling to the ground. For those who are already wondering, one of these happened while donning a case.
I do know where the scratches on the top of the phone come from though. I typically store my iPhone 11 Pro Max in my back left pocket, and I repetitively place it against my pants with the screen facing my body and slide it down as to catch the top of the back pocket and continue sliding it down before letting it go.
I repeat the same motion dozens of times a day, typically while wearing jeans, causing a set of faint wear marks on that top edge. It is absurd that sliding the phone in and out of your pocket could cause these scratches on the display, but here we are.
The new ceramic shield will aid in drop protection but will do nothing to remedy either of my outstanding issues. To make it more frustrating, the cracked back can't be easily replaced and requires an entire exchange of the phone and a higher out-of-pocket cost compared to a normal screen replacement.
We applaud Apple for increasing the durability of the new phones, but it isn't enough.
iPhone 12 and iPhone 12 Pro Cameras
The cameras on the iPhone 12 line are simply stunning. Apple once more dedicated a significant amount of time during its unveiling touting the incredible capabilities of the handsets.
These new buffs aren't a marketing ploy but massive new capabilities to capture unparalleled images.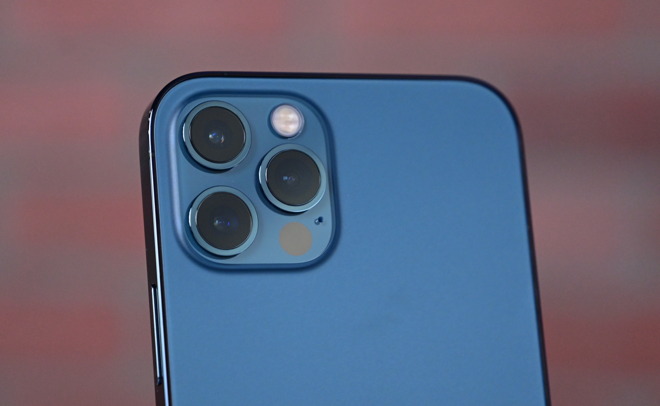 Pacific blue iPhone 12 Pro camera
While the competition continues to oversaturate its images and toss on near-unusable 100X zoom capabilities, Apple has focused on the core cameras, which is what most people tend to use in day-to-day shooting. When it does introduce new features, they are technologically impressive and practically useful rather than just marketing fodder to mock the competition in social ads.
iPhone 12 and iPhone 12 Pro Dolby Vision
This year, both iPhone 12, as well as iPhone 12 Pro, gained the ability to shoot 4K videos in Dolby Vision. We did a full explainer on the different types of
HDR content
but Dolby Vision has always been the best of the best when it comes to HDR video.
Now that power is coming to the tiny phone in your pocket.
Many may not realize this, but for feature films and shows that are presented with Dolby Vision, it isn't shot that way, as it is shot and then mastered in Dolby Vision. That makes it all the more impressive that iPhone 12 can shoot, edit, play, and share this incredible content.
Shooting in Dolby Vision is no special mode, it just needs to be toggled on within the Settings app for the camera.
Apple makes it so smooth and easy to manage. With it enabled, Dolby Vision content is recorded when you capture video. It gets marked as HDR just like other special media in the Photos app such as burst photos or a portrait shot, with an indicator in the top-left corner.
Between the two devices, iPhone 12 Pro can shoot Dolby Vision at 40K 60 rakes per second while the iPhone 12 is limited to only 30 frames per second. That is despite the devices having the same internal processor.
This 4K Dolby Vision footage looks incredible, being bright, vivid, sharp, and full of incredible detail. Looking between standard 4K footage and the HDR footage, there is a clear difference in quality.
It won't be for everyone and does consume a good amount of space (750mb per minute of footage), but those who appreciate this feature are going to be overjoyed.
At the moment, there are some minor format issues, for example, we are still awaiting a promised
Final Cut Pro X
update that will bring support for editing Dolby Vision. For now, it is best-edited right on the device.
iPhone 12 and iPhone 12 Pro Night mode portaits
Another massive camera update is the newfound ability to shoot portraits in very low light for Apple's new Pro iPhone. We've tested this in near no light, and our iPhone 12 Pro was still able to capture a fantastic portrait shot.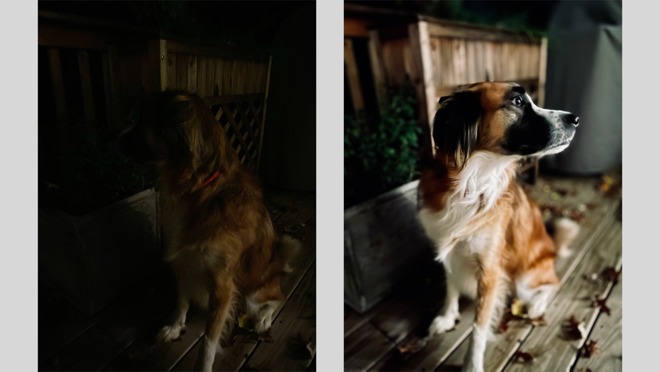 iPhone 11 Pro night mode portrait versus iPhone 12 Pro night mode portrait
When we took two comparable shots -- one on our iPhone 12 Pro and one on our iPhone 11 Pro -- the latter was dark, grainy, and unusable. The former came out as an absolutely usable, clear, well-exposed shot.
In another test, we took two low-light portrait shots with the iPhone 12 Pro. One was with night mode the other without.
The picture with night mode off was still a passable portrait shot that separated us from our background, but it was very dark, had extra grain, and needed a lot of editing to make it usable. While it was able to identify us as the subject -- as was evident from the Stage Light lighting effect that replaced the background with all black -- the background had zero blur to it.
Even manually adjusting the aperture in the Photos app kept the background at the same sharpness.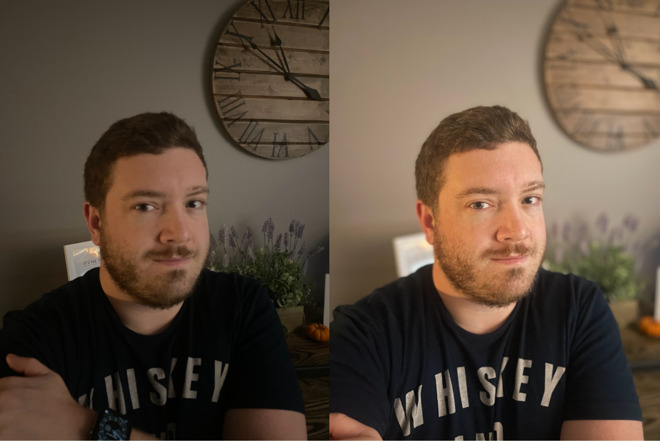 iPhone 12 Pro portrait in low light (left) and night mode portrait in low light (right)
Our night mode version of that same picture was drastically different. It was much brighter, had a gorgeous blurred background that could be boosted by adjusting the aperture, and was just hands-down a better-looking shot.
The other image looked like garbage in comparison. This again is no gimmick, but a big step forward in the camera's ability for a practical benefit.
To take a night mode portrait, you switch to the portrait mode of the Camera app. If the light is too low for a standard shot, the night mode indicator will appear in the top-left corner.
One limitation though is that it only works using 1X mode rather than the zoomed-in 2X. If you are on the 2X mode and the light is low, a helpful night mode indicator will appear on the toggle, letting you know to switch to 1X to be able to capture the shot with night mode.
Night mode for portraits also works similar to standard night mode shots, in that the shutter stays open for a full second or two and you need to stay still and hold the camera for better results.
iPhone 12 and iPhone 12 Pro LiDAR
Part of the magic behind night mode portraits is Apple's addition of a LiDAR scanner. With the LiDAR scanner, Apple can provide faster and more accurate autofocus in low light, including those night mode portraits.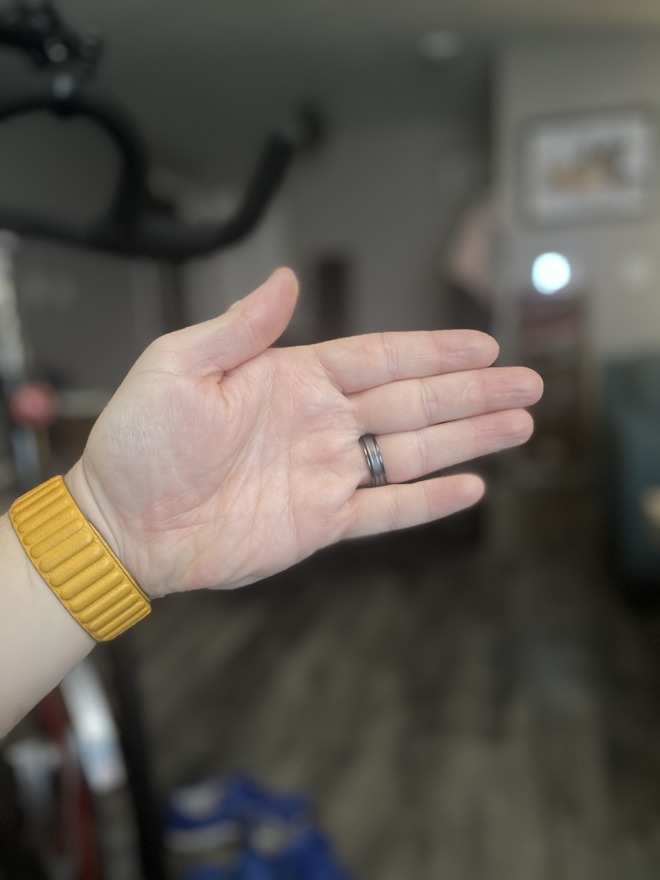 Portrait mode is improved with better separation of subject and background
Portraits in all lighting conditions seem better than the previous generation though, as it can more accurately map the subject in front of the camera.
We took a picture of our hand, which would typically be a very hard subject to shoot in portrait mode, as it has an irregular outline, isn't recognizable as a face, and in our case could blend in with the background. Yet there was no blurring between the foreground and background.
Clearly, we've been shooting a lot of low-light shots and portrait shots in our testing and can very definitely say that focus is faster and more accurate, portrait mode is better, and night mode portraits are a game-changer.
Unfortunately, that is about where the practical LiDAR benefits end. Just as with the 2020 iPad Pros you can use the Measure app to instantly get a person's height, but that seems more of a fun demo than something users will be relying on for daily use.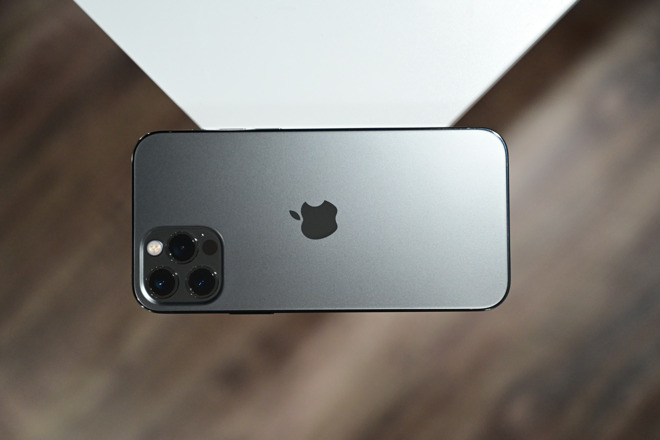 iPhone 12 Pro in graphite
Apple seems to be adding LiDAR to its devices in anticipation of future importance but is still figuring out
why
it will be important. Up until now, the biggest use of LiDAR was for augmented reality applications, but these have yet to see widespread adoption and carry little weight in deciding on whether to upgrade or not.
The new camera abilities are the first real reason we've seen for the LiDAR scanner to exist, outside of AR. Apple is still likely toiling away on some other amazing uses for LiDAR, but for now, we wait. And shoot better low-light photos.
Apple's approach to LiDAR feels very similar to its approach for the U1 chip. That ultra-wideband chip is baked in again this year but its only purpose is for an improved AirDrop experience.
Soon the U1 will aid with HandOff on HomePod but that too doesn't feel like a full feature. Perhaps Apple's unannounced
AirTags
will provide a more tangible reason for both the U1 and LiDAR to exist.
Other camera improvements in the iPhone 12 and iPhone 12 Pro
Otherwise, Apple has mostly kept the cameras the same. The ultra-wide, wide, and tele lenses all are still 12 megapixels. The wide-angle does get a new seven-element lens and has a faster f/1.6 aperture (from f/1.8) but otherwise, things are business as usual for the hardware.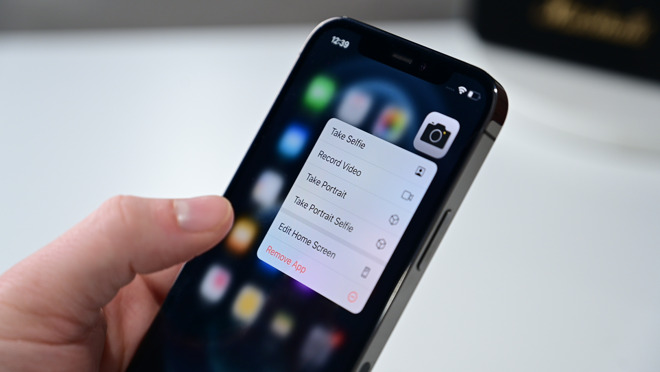 Camera shortcut on iPhone 12 Pro
But software, aided by the hardware, has come a long way. Deep Fusion now works on additional lenses. Night mode also no works on the ultra-wide lens, though the wide lens still captures the best low-light shots.
The A14 Bionic processor has an upgraded image signal processor (ISP) which does aid in overall better-composed shots but they don't look all too much different in tone than the prior-gen phone. Smart HDR 3 includes scene detection for the first time which is helpful in some situations including landscapes or food. In evening landscape shots, it is able to better expose the land while reducing grain in the sky.
Night mode time-lapses are new too, though they do require a tripod to use.
Apple made the biggest changes to the
iPhone 12 Pro Max
, which we've yet to test out. That camera has a 47-percent larger sensor, sensor-shift stabilization, and a large telephoto lens.
The 5G elephant in the room
One of the big selling points of the iPhones is 5G, one that is likely to push adoption of the communications standard among consumers. The sky-high speeds promised by carriers will be accessible by iPhone 12 and iPhone 12 Pro users, on both fronts.
While touted under one name, 5G actually consists of
two different elements
that differ greatly. The more commonly seen part will be the sub-6GHz band aspect, which is used to provide blanket coverage in a similar manner to 4G LTE, including having comparable speed.
The second, mmWave, is the part that offers the boasted high-speed connectivity. However, due to being a more fragile signal that has a considerably lower range, this means carriers will limit the deployment of mmWave to cities and built-up areas with high population densities.
In short, today and in all likelihood for some time to come, most consumers will not get to encounter the marketed high-speed bit of 5G unless they live near to an area that has it, or are passing through one such location.
While rumors suggested Apple could limit 5G support on its 2020 devices so only the Pro models have mmWave compatibility, it's great that Apple instead opted to support the full 5G experience in its devices. It means that consumers don't have to worry about buying a particular variant of iPhone for their 5G needs, they just have to get one of the iPhone 12 range.
As to how they will use it, it will all depend on how carriers continue to build out their 5G networks in the coming months and years. For the moment, the majority of prospective iPhone users will end up relying on LTE-era speeds, but things should get better.
MagSafe on the iPhone 12 and iPhone 12 Pro
What may prove to be one of iPhone 12's biggest feature is near invisible to the naked eye, and one that won't mean diddly if you don't drop down some change on additional accessories.
MagSafe
is a new accessory protocol that allows for everything from cases, to docks, to chargers, to wallets, and much more to be integrated right onto the phone.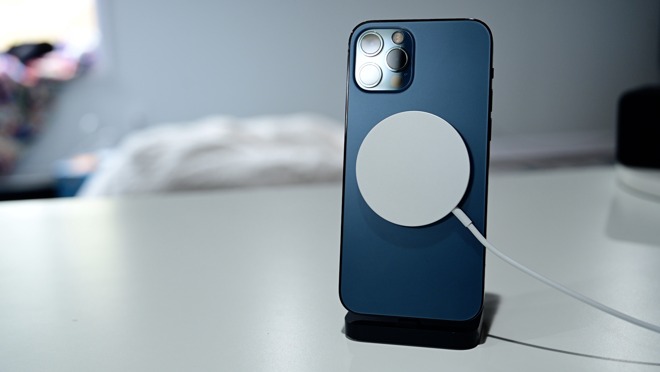 MagSafe charger
Apple has embedded a ring of magnets around the back as well as a new proprietary charging puck and an NFC reader which all unlock a pile of possible accessory types.
Out of the gate, Apple has introduced its cases, sleeves, wallets, and chargers to take advantage of MagSafe. All of which are substantially or subtlety improved thanks to MagSafe.
Charging is one of the biggest perks of MagSafe. It can do up to 15W of power, assuming you
use a 20W USB-C power brick
. That is double the 7.5W of wireless power you get while using Qi charging. Of course, Qi charging till works, this is just an alternative.
There is currently only one MagSafe charger, which is Apple's. It fixes one of the bigger problems with wireless charging which is that you can't hold the phone in your hand while it is charging.
This puck magnetically attaches to the back, delivers 15W of power, all while you can still hold and use your phone. Apple's second charger -- MagSafe Duo -- can charge iPhone and
Apple Watch
at the same time, though it hasn't been released yet.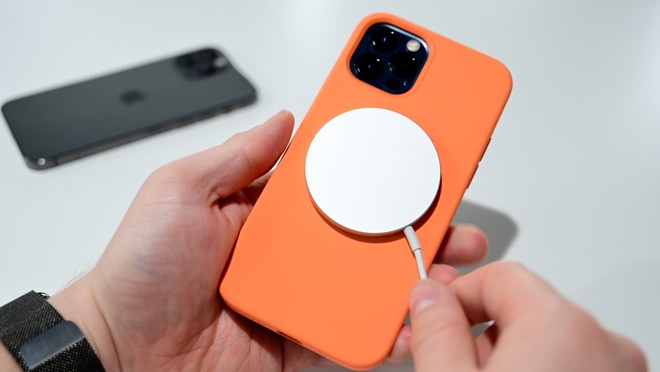 Apple silicone cases
Its cases use MagSafe by extending the magnetic ring to within the case which keeps the same magnetic attraction instead of weakening it. Apple's cases also have NFC chips built-in which creates a cool animation whenever the cases are snapped on. A color-matched ring appears and expands from the center outwards.
Apple's still-unreleased sleeve uses NFC to recognize that it is a sleeve, and turns on the clock on the front of the phone as well as adjusts the background color to match the case to show through the front-facing window.
Third-parties are allowed to create MagSafe accessories as well as part of the MFi program. That includes their own chargers.
Third-party cases can include MagSafe too though only OtterBox currently has any available. MagSafe cases are a little limited though because they can only be around two millimeters thick.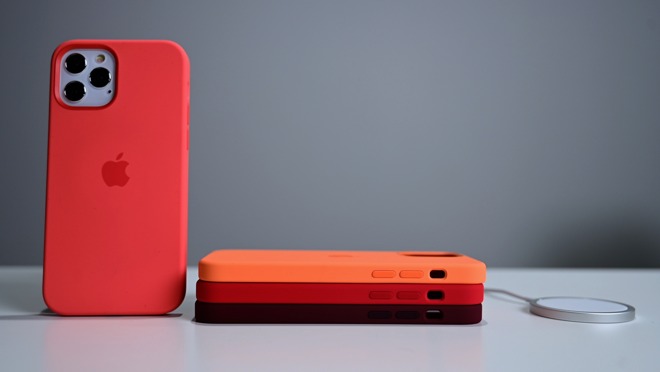 MagSafe on Apple's silicone cases
When it comes to mounts -- such as those for cars or tripods -- they need to be very strong. With MagSafe, the strength of the magnet in the accessory is what controls how strong the grip is. Accessory makers can make the magnets in them extra strong providing ultra-secure grips which makes it much more comforting.
It is only a matter of time before a plethora of MagSafe accessories start hitting the market, from MagSafe-enabled PopSockets, car mounts, docks, multi-chargers, wallets, folio covers, tripod mounts, lighting rigs, and so much more.
There's no limitation on what a MagSafe accessory can be and we are very excited by what accessory makers will come up with.
iPhone 12 and iPhone 12 Pro performance
A year in and we still don't have any performance issues with our iPhone 11 or iPhone 11 Pro models. They are still quick, responsive, and everything in we'd like them to be. Yet Apple wasn't going to rest on its laurels and not deliver a beefy new processor.
This year we got the A14 Bionic processor to replace the A13 Bionic. The A13 Bionic processor on the iPhone 11 Pro scored 1,334 and 3,543 on the single-core and multi-core Geekbench tests and the iPhone 12 Pro pulled a 1,598 and a 4,180.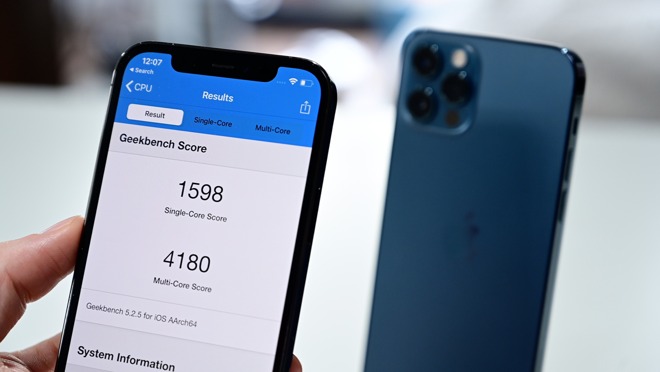 iPhone 12 Pro Geekbench scores
That represents about a 20 percent improvement on the single-core score and about 15 percent gain on the multi-core. These are the kinds of improvements that don't just sound good on paper, you can actually appreciate them in real use.
Launching apps -- such as the camera -- can be a second or so faster. At this point, that seems fairly small, but for something like the Camera app, it makes a noticeable difference when you're trying to fire off a shot before the moment has passed.
We also need that additional processing power for those new Dolby Vision 4K videos we are shooting. Once more with Apple, it is more about the future than the present. These processors will still be kicking in several years other than creating a processor that is only suitable for today's needs.
What hasn't been said?
It is of little surprise that this year's crop of iPhones is once more the best it has ever been. But this year brings along so many big changes -- a redesigned body, a better display for the cheaper model, long-awaited 5G, a sizable processor bump, and useful camera features.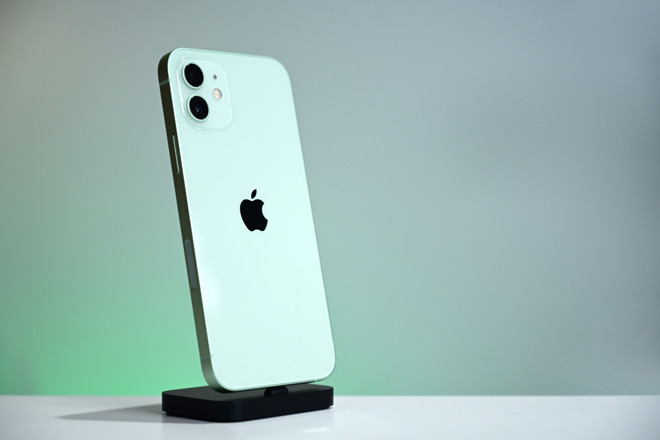 Green iPhone 12
What is perhaps surprising is that this year the iPhone 12 and iPhone 12 Pro are so much closer to one another in terms of specs, making it easy to recommend the cheaper device to many people. That cheaper device sports the same processor, 5G, the same Super Retina XDR display, two out of the three cameras, and the same form factor.
That isn't going to stop users from flocking to the iPhone 12 Pro, but it does add that additional value to the more affordable device.
Unsurpsinginly, 5G at this point is still underwhelming but for people buying a phone and holding onto it for years, it is better to have it than not. Even without 5G as a killer feature, iPhone 12 as well as iPhone 12 Pro are massive upgrades.
Pros
Great new design with fantastic colors


Larger display for iPhone 12 Pro


Lighter, smaller, thinner design for iPhone 12 with edge-to-edge OLED display


5G is great, when you can get it


A14 Bionic processor is incredibly powerful


Camera improvements like night mode portraits and Dolby Vision HDR video are game changing


Increased water and drop resistance


LiDAR finally becomes useful with new camera upgrades


MagSafe will be a killer feature
Cons
No additional scratch resistance or reinforced back glass


Some may find the colors subdued


5G is nearly useless, for now
Rating: 4.5
Deals on the new iPhone 12 and iPhone 12 Pro
Apple's iPhone 12 is already eligible for aggressive discounts at leading wireless carriers. Check out
AppleInsider's
roundup of the
best iPhone deals
to find specific offers, from free phone promotions to cash discounts on the latest devices. And to compare prices across retailers, be sure to visit the
iPhone 12 Price Guide
and the
iPhone 12 Pro Price Guide
.