France launches digital tax aimed at Apple and big tech companies
French authorities have reportedly begun demanding tax payments amounting to many millions of dollars from US technology firms, as part of its digital tax plans.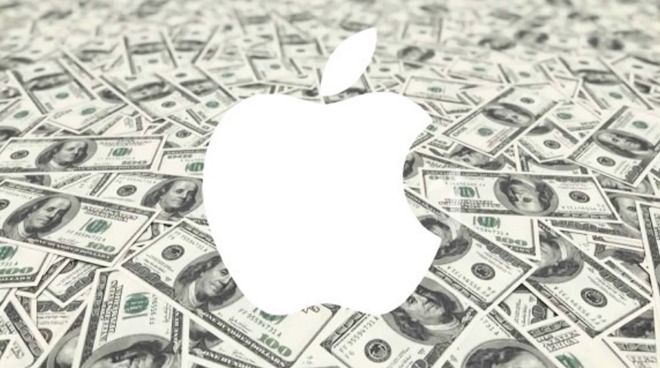 As Europe
continues to plan
an EU-wide digital tax for large technology corporations, despite the
US leaving
the negotiations, France has launched its own independent demands.
According to the
Financial Times
, French authorities
have issued
demands to companies, including Amazon and Facebook, for payment of taxes it says are due for 2020. It is not known if Apple has received such a demand, but the tax has previously been called "GAFA," after its biggest targets of Apple, Google, Amazon, and Facebook.
"We can't wait any longer and the tech companies are the big winners of the pandemic,"a French official told the publication. "[Big Tech companies'] turnover is soaring and they haven't been paying fair taxes even before the pandemic."
France originally announced this new tax
in December 2018
, but agreed to postpone its introduction. Both France and the US, the home of all four "GAFA" companies, originally agreed to allow time for Europe's OECD to devise an international plan.
"Everybody has been leaning pretty hard on the OECD process and saying we need agreement," Cathy Schultz, vice-president for tax policy at the National Foreign Trade Council in Washington, told the
Financial Times
. "But if we don't reach an agreement, these things are just going to run rampant and we're going to have more of the trade war."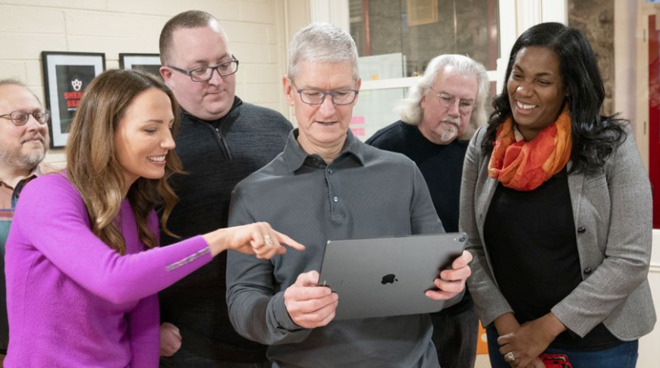 Tim Cook urged worldwide tax reform during a trip to Ireland in 2020 (via Twitter/@tim_cook)
The US pulled out of the OECD negotiations. Separately, the US Trade Representative (USTR) has been investigating the French tax proposal. USTR's Robert Lighthizer has previously said that the tax "unfairly targets American companies."
In response to France introducing its tax demands, the
Financial Times
reports that the US is expected to introduce retailatory tariffs on some French goods. The US has previously considered 100% tariffs on champagne and cheese, and is now believed to be considering 25% tariffs on French handbags and makeup.
The
Financial Times
report does not include any specific figures concerning France's tax demands, but the French authorities have previously detailed their requirements. When
first announced in December
, France said the tax would amount to 3% of sales by multinational firms within its region.
Firms that qualify for this new digital tax have an annual revenue worldwide of over 750 million euros (approximately $890 million), and a generating at least 25 million euros ($30 million) in France itself.
In the 2018 announcement, French finance minister Bruno Le Maire said that he expected this tax to total around 500 million euros (then $570 million) for 2019.
Apple has not commented on the new tax demands. However, while Apple has previously
disputed tax issues
with the EU regarding its operations in Ireland,
Tim Cook
has been a
strong advocate
of worldwide tax reforms.