Microsoft may follow Apple in creating own chips for Surface notebooks
Microsoft may go down the same route as Apple in shifting away from Intel for its products, with the software giant said to be working on its own processor designs that may end up in its Surface computer line.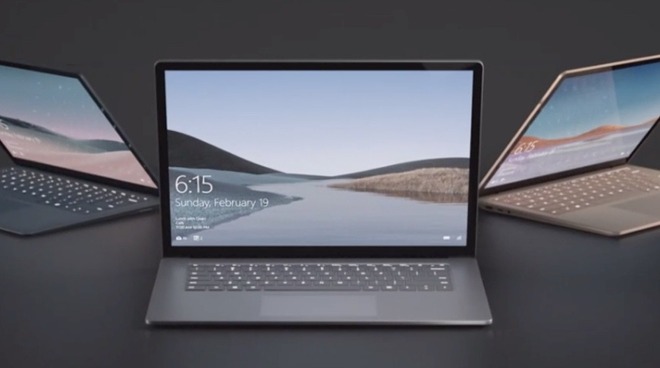 Apple's self-designed A-series chips used in the
iPhone
and
iPad
lineup, as well as the new
Apple Silicon
for Macs, has demonstrated it is possible for a hardware producer to create its own processor instead of relying on a third party like Qualcomm or Intel. Rumors from Microsoft suggest it too may pull off the same hardware maneuver in the future.
According to
sources
of
Bloomberg
, Microsoft is working on an in-house processor design, one that could be used in its
Surface
lineup, but may also end up in servers. Thought to be ARM-based, the chip design unit is said to report to Jason Zander, the head of Microsoft's Azure cloud business.
Fueling the effort is Microsoft's increase in hiring processor engineers over the last few years, including some from Qualcomm's abandoned server chip efforts, as well as from the same hiring pool used by Intel, AMD, and Nvidia.
"Because silicon is a foundational building block for technology, we're continuing to invest in our own capabilities in areas like design, manufacturing, and tools, while also fostering and strengthening partnerships with a wide range of chip providers," said Microsoft spokesman Frank Shaw.
If true, this would be a continuation of form for Microsoft, which has previously employed ARM chips from Qualcomm in some variants of
Surface notebooks
. It also has experience with ARM from its ill-fated
Windows Mobile
initiative.