Elon Musk says Apple CEO Tim Cook refused meeting to discuss acquiring Tesla
Tesla CEO Elon Musk on Tuesday said he once pitched selling the electric carmaker to Apple for a fraction of its current value but was refused by CEO
Tim Cook
.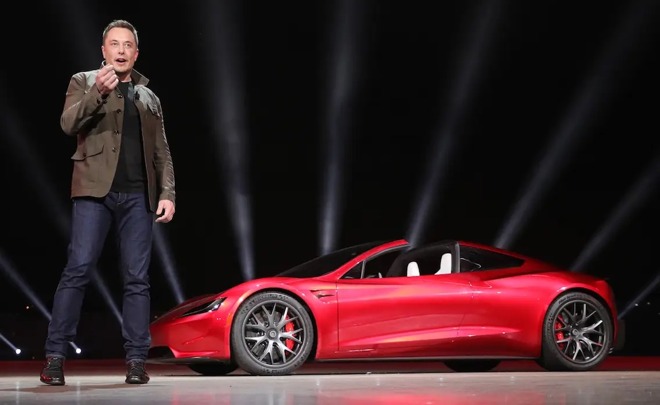 Credit: Tesla
In a tweet Tuesday, Musk said that "during the darkest days of the Model 3 program," he personally reached out to Cook to discuss the possibility of Apple acquiring Tesla for one-tenth of its current value. Cook, Musk said, refused the meeting.
During the darkest days of the Model 3 program, I reached out to Tim Cook to discuss the possibility of Apple acquiring Tesla (for 1/10 of our current value). He refused to take the meeting.
It isn't clear when the meeting would have taken place, but Musk has previously talked about the "
production hell
" Tesla experienced during the development of the Model 3 between 2017 and 2019. Based on its current value, Musk's estimated sale price could be about $60 billion.
The Tesla chief executive made the claim in response to
news
of Apple developing its own battery technology for a so-called "
Apple Car
" in 2024.
In a previous tweet, Musk called that rumor "strange, if true." He added that Tesla uses iron-phosphate batteries and that a monocell is "electrochemically impossible."
Strange, if true.

- Tesla already uses iron-phosphate for medium range cars made in our Shanghai factory.

- A monocell is electrochemically impossible, as max voltage is ~100X too low. Maybe they meant cells bonded together, like our structural battery pack?
Past reports over the year have hinted at Apple's interest in Tesla. In 2014, Apple was
said
to have secretly met with Musk to discuss the possibility of sale.
In 2019, an analyst also
claimed
that Apple made an informal bid to acquire Tesla for $240 a share back in 2013.
Apple has been developing its own vehicular technology since at least 2014. Though its car project has seen changes in direction and other road bumps over the years, Apple's development has continued through 2020. According to the report on Monday, it has now progressed to a point where Apple is planning on producing its own passenger vehicle with a breakthrough battery technology in 2024.