iPad production to begin in Vietnam as Apple reduces reliance on China
Apple will move a significant portion of its
iPad
production to Vietnam as part of a continuing effort to diversify its supply chain, a new report claims.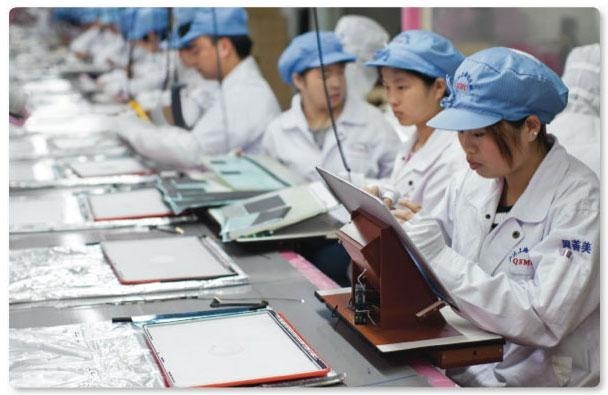 Apple continues effort to reduce reliance on China
A report from
Nikkei
indicates
that Apple is planning to shift production of a "significant number" of iPads to Vietnam. One source at Apple supplier Foxconn said that the production shift could start as early as mid-2021, marking the first time that the company has made a major portion of its tablets outside of China's borders.
This is one of several moves showing Apple is serious about moving beyond China. Apple has also ramped up production of the
iPhone
in India and will soon produce the
iPhone 12
there. The report also says Apple will increase production capacity for smart speakers, earphones, and computers throughout Southeast Asia.
One source said that
Mac mini
production has already been moved to Malaysia. Apple may move parts of its MacBook production to Vietnam later in 2021, and the
Nikkei
report also highlights Apple's existing footprint in Vietnam aimed at
AirPods
nd
HomePod mini
production.
"Apple and many other tech companies all want out-of-China production capacities, and that has not slowed even though the U.S. has a new president," one supply chain manager said. "And they are studying not only peripheral products. Apple, for example, aims to build capacity in new locations -- mostly Southeast Asia nations -- for multiple core products, such as iPhones, iPads, MacBooks, AirPods and others. It was hard to imagine that two years ago, but now, nothing is impossible to shift."
One major issue with Apple's reliance on China
was revealed
by the
coronavirus
in 2020. As China shut down, so did many of Apple's supply lanes. Apple's complex supply chain and ability to move things around quickly
saved them
from major losses, but the pandemic underscored Apple's
dependence
on the country's manufacturing capabilities. The political landscape also affects Apple's reliance on China, despite hopes that a new presidential administration could ease tensions between China and the U.S.
The report on Wednesday comes about two years after Apple was said to be
considering
a shift of at least 15% to 30% of its production capacity beyond China.
Nikkei's
sources suggest that the shift is already underway.