Mark Zuckerberg says 'competitive interests' drive Apple's push for privacy
During a quarterly earnings call on Wednesday, Facebook CEO Mark Zuckerberg said Apple is focused on competitive advantage with
iOS 14
, not privacy.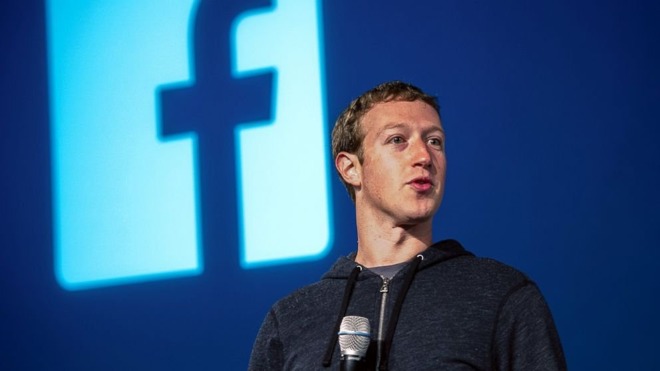 Credit: Facebook
As
Apple announced
its quarterly earnings, Mark Zuckerberg was speaking to analysts on Facebook's own earnings call and took the opportunity to criticize iOS 14's privacy features. Describing Apple as one of Facebook's "biggest competitors," he said that the company uses its position and platforms to dominate other services.
Zuckerberg stopped short of specifying that he doubts Apple is being truthful over its privacy stance, but he did choose to make two consecutive statements that implied it.
"We have a lot of competitors who make claims about privacy that are often misleading," said Zuckerberg,
according to
ZDNet
. "Now, Apple recently released so-called nutrition labels, which focused largely on metadata that apps collect rather than the privacy and security of people's actual messages."
Zuckerberg argued that, by default, Apple's Messages app stores non encrypted "backups of your messages." This means, he said, that, "Apple and governments have the ability to access most people's messages."
"So when it comes to what matters most, protecting people's messages, I think that [our] WhatsApp is clearly superior," he continued. "I do want to highlight that we increasingly see Apple as one of our biggest competitors.
"[Apple's] iMessage is a key linchpin of their ecosystem," he said. "It comes pre-installed on every iPhone, and they preference it with private APIs and permissions, which is why iMessage is the most used messaging service in the US."
"And now we are also seeing Apple's business depend more and more on gaining share in apps and services against us and other developers," he continued. "So Apple has every incentive to use their dominant platform position to interfere with how our apps and other apps work, which they regularly do to preference their own."
Zuckerberg claims that Apple's strength "impacts the growth of millions of businesses around the world."
"With the upcoming iOS 14 changes, many small businesses will no longer be able to reach their customers with targeted ads," he said. "Now, Apple may say that they're doing this to help people, but the moves clearly track their competitive interests."
"And I think that this dynamic is important for people to understand because we and others are going to be up against this for the foreseeable future," he continued. "Now our messaging services continue [to grow], but it is an uphill battle."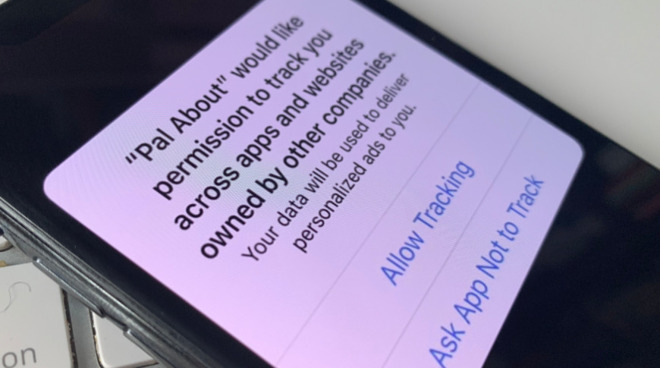 Example of how iOS 14 will require user permission to allow ad tracking. Credit: AppleInsider
In his
separate earnings call
,
Tim Cook
did not directly address Facebook and its
campaign against
Apple's privacy features. However, he did speak to the point about Apple's stance on protecting users' data.
"Tomorrow is International Privacy Day, and we continue to set new standards to protect users' right to privacy," he said, "not just for our own products but to be the ripple in the pond that moves the whole industry forward."
Apple plans to remove the IDFA or Identifier for Advertisers feature in iOS that previously allowed companies to track the data of users under certain circumstances. According to Apple, its replacement called SKAdNetwork offers advertisers information,
but protects users
more.
This change was originally planned to be included at the launch of iOS 14, but was moved to early 2021 for technical reasons.
While Facebook
continues to lobby
against the removal of IDFA,
Google has confirmed
that it is converting all of its apps to using the new SKAdNetwork.