Avoidable chain of events with cloud payments & unreturned trade-in led to disabled Apple ...
An avoidable chain of events associated with device payments, missed emails, and unreturned trade-ins led to one Twitter user's Apple ID being disabled because Apple couldn't collect funds due -- and it didn't matter that it was associated with an Apple Card. Here's what you can do to stop this from happening to you, and what Apple says about the matter.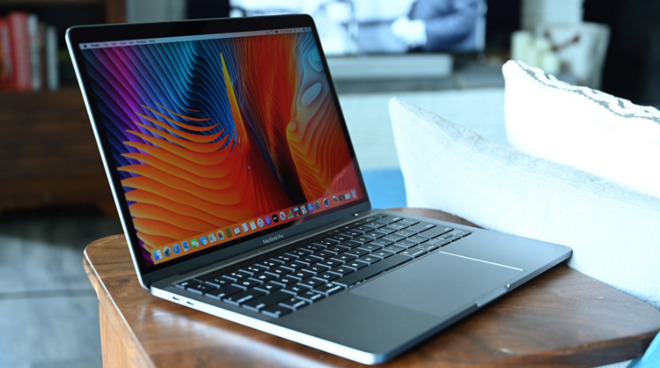 If you don't pay for your new Apple product, Apple will make it functionally useless
A man named Dustin Curtis reportedly had his Apple account "taken hostage" after he failed to pay an Apple Card payment. If this were the case, then it would be a terrible abuse of power from Apple by placing users in debt then holding their Apple ID as collateral.
AppleInsider
staff pursued the case and learned that the story isn't quite as dystopian as this Twitter account made it seem.
I forgot to update my Apple Card autopay info and discovered this crazy fact: if you manage to miss an Apple Card payment, Apple will disable your Apple ID, iCloud, and App Store accounts as hostage.

Re-enabling them takes 3-5+ business days. I'm surprised this is legal.
With very little detail initially, we could not ascertain exactly what had occurred. According to Apple's legal documents on Apple Card, a user's Apple ID is used for logging in to card management and that is it. There is no other legal relationship between the two accounts.
Curtis claimed a missed payment led to the disabling of his Apple ID account -- but that wasn't the full story.
A few hours later, Curtis released a
blog post
detailing his dilemma. As it turns out he had used the Apple Card to make a purchase from Apple, the new
MacBook Pro
with
M1
processor.
Not only did he purchase the MacBook Pro with the Apple Card, he offered his old computer as a trade-in. He never received a trade-in kit and claimed to have forgotten to send in the old computer entirely. That lead to Apple applying the missed trade-in value to his Apple Card balance.
This is a simple mistake, but it was compounded by another piece of inaction on Curtis' part -- his bank account number was updated in January. The bank account he was using for automatic payments had a new account number, and Curtis never updated it in the Apple Card settings.
This led to a missed payment on February 1. A disabled Apple Card followed on or around February 15.
After February 15 the
App Store
attempted to use the disabled card as a payment method, but obviously failed. This triggered an account lock that requires a new payment method to be added -- in accordance with Apple's terms and service.
Curtis apparently tried to update his Apple ID using the unpaid-for MacBook, and it told him he couldn't update his payment there.
Apple had disabled the App Store, iTunes, and restricted the Apple ID associated with the account that purchased the MacBook Pro. This will occur no matter the payment method used, Apple Card or not. If you do not pay for your device, or pay for your subscriptions, Apple will disable the account associated with the purchase -- and this is also spelled out in the iCloud terms of service.
In a statement to
AppleInsider
, Apple itself has clarified the sequence of events, and what happened with Curtis.
"We apologize for any confusion or inconvenience we may have caused for this customer. The issue in question involved a restriction on the customer's Apple ID that disabled App Store and iTunes purchases and subscription services, excluding iCloud," Apple said. "Apple provided an instant credit for the purchase of a new MacBook Pro, and as part of that agreement, the customer was to return their current unit to us,"
"No matter what payment method was used, the ability to transact on the associated Apple ID was disabled because Apple could not collect funds," Apple added. "This is entirely unrelated to Apple Card."
The dilemma has since been solved as Curtis updated his Apple Card payment method and paid his overdue bills. His account has been restored and everything is back to normal.
However, Curtis continues to place the blame solely on Apple and the Apple Card, both of which have clear terms of service and consequences for missed trade-ins and payment timing. Remember, when purchasing any Apple product on a payment plan that Apple has the legal right and ability to stop its cloud functionality if you appear to be in default.
Update 4:01 PM Eastern time
Refined sequence of events, and added statement from Apple.