Apple Watch and staying alive - a reluctant wearer's conversion
"It's probably nothing, but I want you to wear an
Apple Watch
to watch your heart and sleep for a while," the doctor said.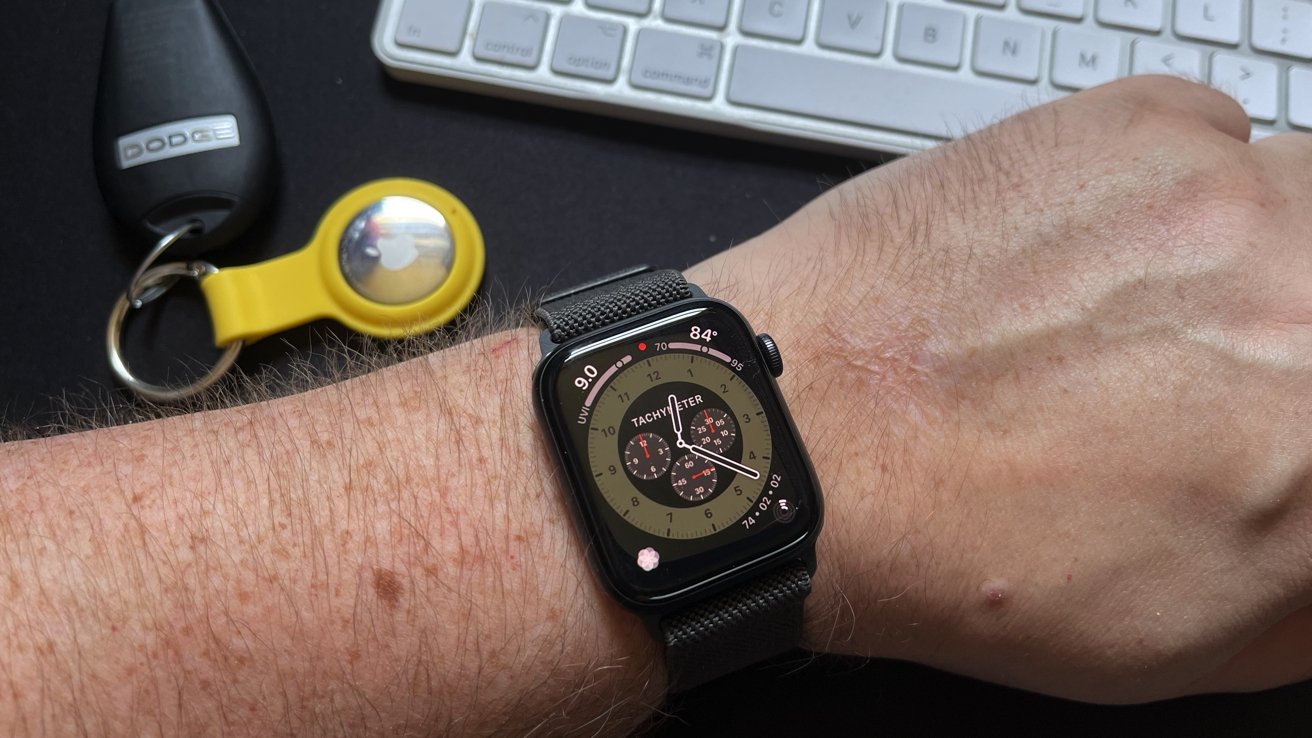 It's probably not surprising that writing online for a living is a mostly sedentary profession. Until now, my doctor likened my health to my old car -- runs fine, works pretty well, but the scars are apparent, and the finish isn't great anymore.
While I've only been tech writing for nine years internet-facing, I've been doing it for much longer than that, in parallel with time in Apple hardware service, tech support, and consulting. At least the service jobs were mostly standing.
And, I'm notably over 50. After a decade in the Navy spanning the entire '90s -- and honestly, including those years -- time has not been what you'd call kind.
Like it or not, with a few simple words from a doctor, I'm back on the Apple Watch. Not necessarily by choice, but for the greater good regardless.
Mike and the Apple Watch
I'm not late to the Apple Watch party. I've had three and tried to take it up four times, with the original, an Apple Watch Series 3 (twice), and now a Series 6. Each time, I gave it the old college try, and each time I bounced off it pretty profoundly. Being an expert on the device is part of the job, after all.
For me, as I've
said before
, it was a little too far down the chain for daily or continuous use. I'm Mac-centric with my work production and a media consumer, mostly on iOS and iPadOS. So, the Apple Watch pre-cardiac monitoring order, was an unnecessary adjunct, and frankly, invasive and painful.
But now, like that old car metaphor that my doctor uses uncomfortably often, the engine might be getting a little rough. So it's not exactly as easy to take it apart and fix what's wrong, like my Hyundai from nearly the turn of the century.
So, here we are.
Doctors and the Apple Watch
I'm not sure if my doctor is an outlier. There have been several op-eds from doctors complaining that they'll see more people scared by what they see on the Apple Watch, and seek treatment. Those same doctors claim that the doctor's office visit is unnecessary and a waste of time.
I don't see any of them complaining about billing for the appointment, though. It's not like the visits are free if there's nothing wrong at the point of care.
Speaking as a consumer deeply embedded in the healthcare system because of family health issues, I think that these doctors crying about new patients getting proactive health care is short-sighted and overly traditional. Nobody is calling the Apple Watch equivalent to a 16-channel EEG system, and it is a point of data that can be used in that healthcare.
And, most Americans eschew preventative care, fearing the bills even with good insurance. But, Pre-care is very nearly always less expensive than post-incident care, and the added costs of false alarms is worth it.
And, in my case, a false alarm for something else led to the discovery that it was probably time to get that ongoing cardiac, blood pressure, and sleep data from the Apple Watch.
It's been six years, why now?
The Apple Watch was launched as a fashion accessory a bit more than six years ago. At the time, there were dozens of features about Apple's focus on the device as a fashion accessory. I've reviewed a few of the Apple Watch models across the years, but they never stayed on my wrist.
It took about two more years after that 2015 debut and my original review in a now-shuttered venue for Apple to re-position it as a health monitor, and that's mostly what I'll be using it for. I was given the choice of other monitors, but terms of service from Apple's competitors about use and sharing of health data for this reason or that, even anonymized, didn't fill me with a great deal of confidence that it was going to go that well.
Going forward, I'll be talking about what I'm using it for, how I accessorize it, and how workflows effectively carved in stone tablets carried down from the mount have adapted. I already have discovered that one of my pain points with wearing an Apple Watch all day -- a buckle or connector right on my wrist flat on my desk -- has a good workaround. I'm using both an inexpensive and washable
desk mat
that you've seen in reviews I've written and a very affordable
third-party band
to solve those problems.
Over time, we'll be talking about communications, Apple's Health, medical record sharing, mass transit use, and more that some of the long-term Apple Watch users will be familiar with -- but the newer folks to the platform aren't.
And, in case you were wondering, I'm fine -- today. The data that we'll collect with the Apple Watch will help make sure that I stay that way.
Keep up with everything Apple in the weekly AppleInsider Podcast -- and get a fast news update from AppleInsider Daily. Just say, "Hey, Siri," to your HomePod mini and ask for these podcasts, and our latest HomeKit Insider episode too.If you want an ad-free main AppleInsider Podcast experience, you can support the AppleInsider podcast by subscribing for $5 per month through Apple's Podcasts app, or via Patreon if you prefer any other podcast player.AppleInsider is also bringing you the best Apple-related deals for Amazon Prime Day 2021. There are bargains before, during, and even after Prime Day on June 21 and 22 -- with every deal at your fingertips throughout the event.