Apple giving iOS 15 users choice between new and old Safari design
The sixth developer beta for iOS 15 has added a toggle that reverses Apple's
Safari
address bar design to the iOS 14 top-bar style.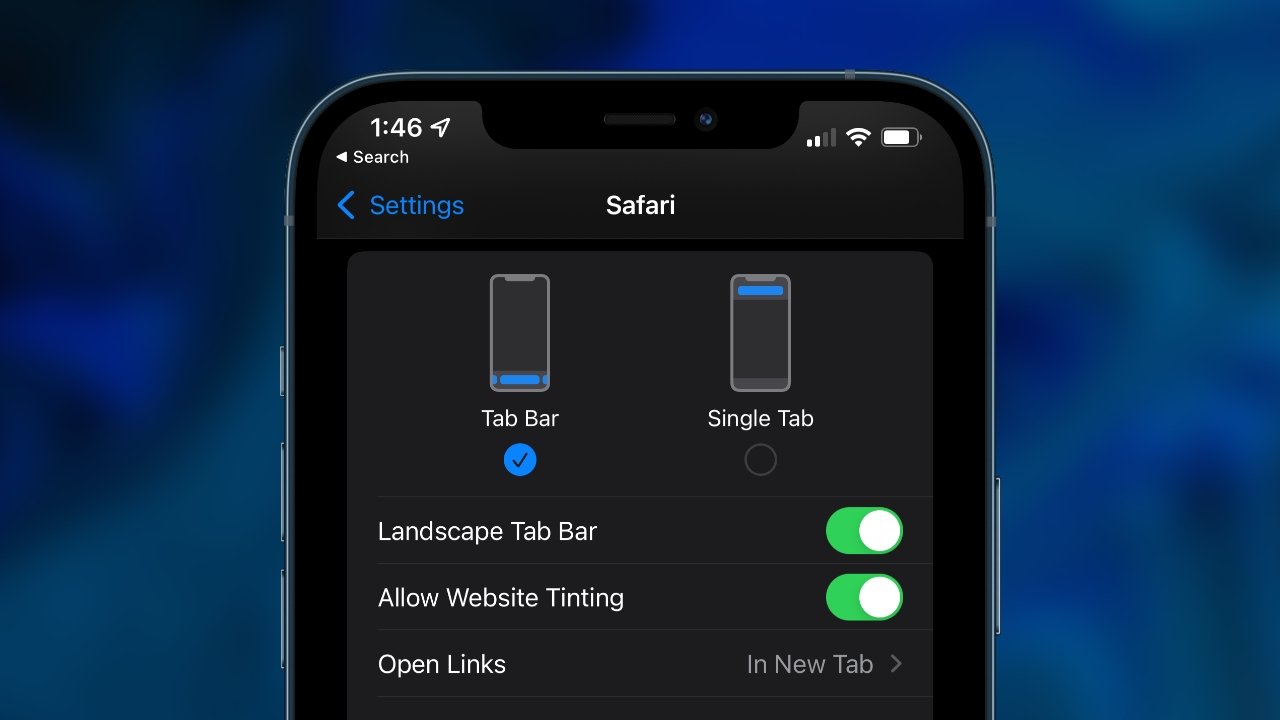 Choose between the new and old Safari design in iOS 15
When Apple introduced the upcoming
iOS
and
macOS
operating systems at
WWDC
, it showed a big redesign for Safari across platforms. However, Apple has since slowly walked back the controversial design with tweaks and user-accessible toggles.
The
latest developer beta
for
iOS 15
adds a toggle to Safari settings that brings back the old design language. Users can navigate to the Settings app, Safari, then select the top or bottom style as desired.
A similar toggle had been added to
macOS Monterey
and
iPadOS 15
as well. Apple has received a lot of pushback from beta testers over the new design, and it seems it is listening.
Apple hasn't made any official announcement regarding the new Safari design. It appears the toggle is permanent, but Apple could remove it once it is satisfied with the final Safari redesign.
Apple has given users some agency over its more controversial choices in the past. For example, some users prefer to toggle off "natural scrolling" on the
Mac
despite being in the reverse direction of touch-enabled scrolling.
Read on AppleInsider