'Ted Lasso' makes Emmy history with Outstanding Comedy Series win
Apple TV+
hit "Ted Lasso" has taken four Emmy Awards, and its best comedy series win is a first for a streaming service.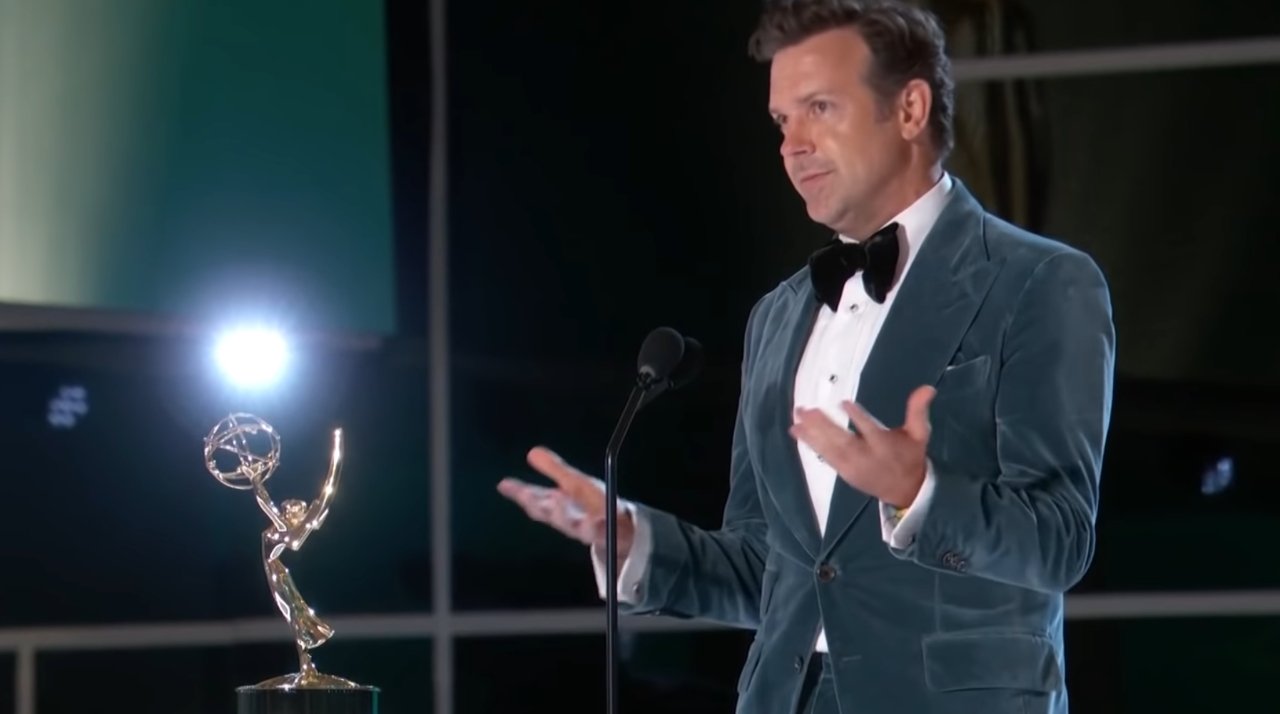 Jason Sudeikis
Following its
previous 4 Creative Emmy
wins, and "Ted Lasso" has won 4 of its record-breaking 20 nominations at the 73rd Television Academy Emmy Awards. They included Outstanding Comedy Series, which is a first for a show on any streaming service in only its second year of award eligibility.
Alongside the Outstanding Comedy Series win, Jason Sudeikis took the award for Outstanding Lead Actor in a Comedy Series. Hannah Waddingham and Brett Goldstein won Outstanding Supporting Actress and Actor in a comedy, respectively.
"I want to thank our incredible writing staff," said star and co-writer Jason Sudeikis in his acceptance speech. " I want to thank our incredible directors I want to thank my incredible cast, you know, that look, I'm only as good as you guys make me look and I you know and so really it means the world to me to be up here and just be a mirror of what you guys give to me and we reflect back and forth on each other."
"Ted Lasso" co-creator Bill Laurence accepted the Outstanding Comedy Series award on behalf of the cast and crew.
"We'd like to thank Apple," he said, "which is Zack, Jamie, Matt, Edie, T-Dog which is my new nickname for Tim Cook, he does not know that yet."
During the after-show interviews, Jason Sudeikis was asked about a
third season
for "Ted Lasso," and confirmed that Apple has now asked for an extended 12-episode series.
Read on AppleInsider