M1X MacBook Pro and more: What to expect from Apple's 'Unleashed' event on Monday
Apple will be holding its second fall event, titled "Unleashed," on Oct. 18. Here's what to expect from the company at the keynote, which is expected to focus on the
Mac
and audio accessories.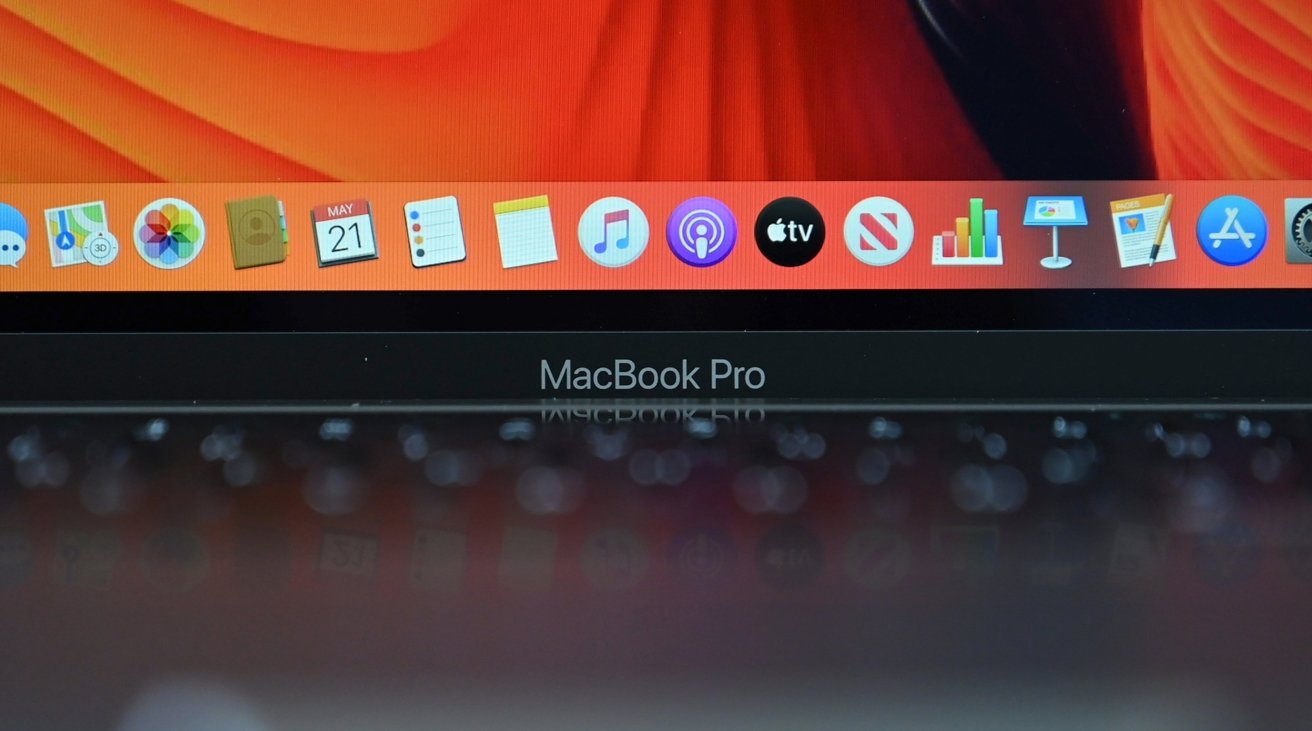 The MacBook Pro line is the prime candidate for launches during the event.
While Apple revealed the
iPhone 13
range and many other products at its "California Streaming" special event in September, there are still quite a few other items awaiting launch -- particularly in the Mac and AirPods lineups. That includes 16-inch and 14-inch MacBook Pro models and updated AirPods that combine elements of the AirPods and AirPods Pro.
So with that in mind, here's what you might end up seeing announced by Apple at its Oct. 18 event -- and how likely each is.
When's the next product launch?
Apple sent out press invites on October 12 for the second fall keynote of 2021.
Titled "Unleashed,"
the invites were warp speed-themed and featured an AR easter egg that gave off the illusion of
traveling through space
.
The October keynote is slated for Oct. 18, which falls on a Monday, rather than Apple's usual preference to hold important events on a Tuesday. While the actual event date is fairly unusual, the company's event is scheduled for its usual time: 10 a.m. Pacific (1 p.m. Eastern).
As with all of Apple's events during the coronavirus pandemic, the keynote will be prerecorded rather than a live event.
Of course, it's possible that Apple won't release every item rumored to be shown at the October event. In some cases, Apple releases smaller ticket items via press release or at spring keynotes that typically take place in March.
With that in mind, here are rumored devices that Apple has yet to release, along with our confidence level that they'll see an unveiling on Monday, Oct. 18.
14-inch MacBook Pro, 16-inch MacBook Pro
Confidence:
Very High
Apple is in the middle of its two-year schedule to switch over from Intel to
Apple Silicon
, which means it has to continue changing its Mac product line. Two prime candidates for the change are the
16-inch MacBook Pro
and a new model, the
14-inch MacBook Pro
.
Both sizes are anticipated to use an M1-style chip, possibly the "M1X" with an updated 12-core CPU and 16-core GPU. The day before the event, Mark Gurman
proposed
that two versions would be offered, with 10-core CPUs and either 16-core or 32-core GPUs, possibly under the chip names of "M1X and M1Z" or "M1 Pro and M1 Max."
The display is rumored to take advantage of
mini LED
backlighting, enabling high contrast ratios similar to OLED panels, without the cost.
However, in mid-September, a report claimed OLED panels from Samsung Display were being
mass-produced
, potentially for use in a 16-inch MacBook Pro.
On October 12, display supply chain analyst Ross Young
claimed
that mini LED is definitely arriving at the event, as well as teasing a possible upgrade to a 120Hz refresh rate.
On September 24, code found in a macOS Monterey beta hinted at a pair of
display resolutions
that don't correspond to existing Macbooks, which could be for the new MacBook Pro models. The 14-inch may gain a "3024 x 1,964 Retina" display, while the 16-inch may have a "3,456 x 2,234 Retina" screen.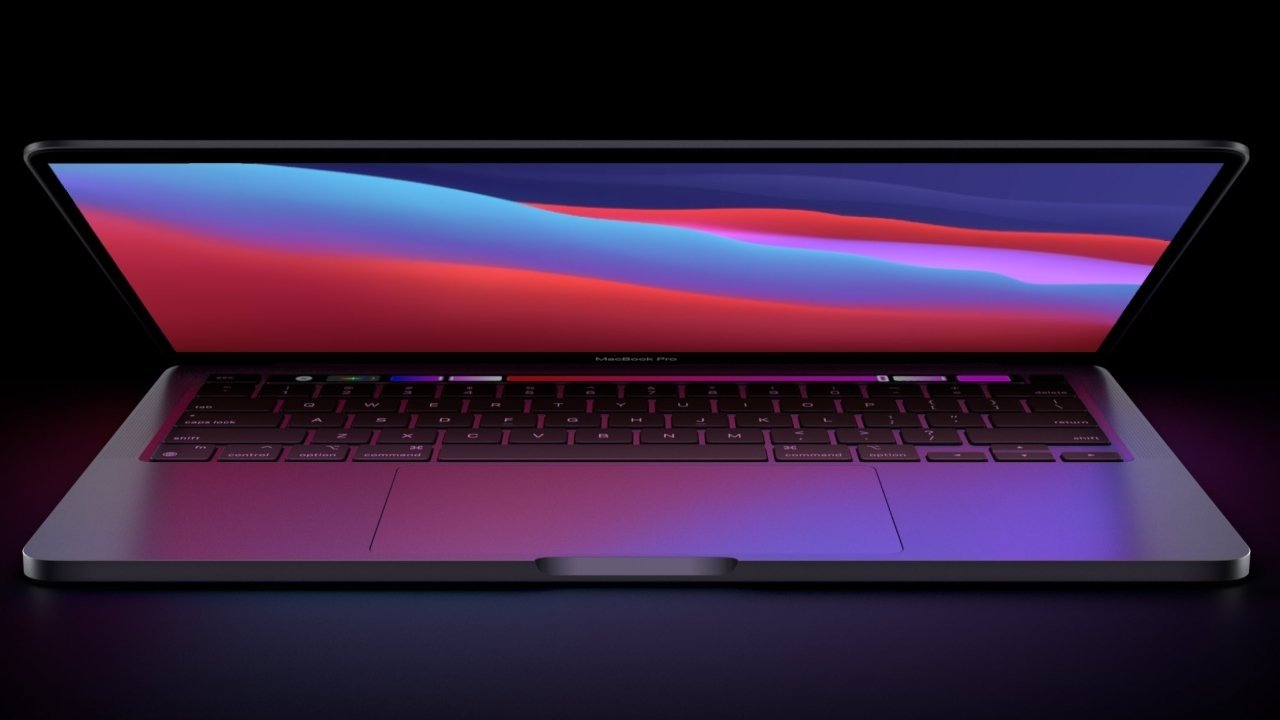 The MacBook Pro range is expected to see two new additions to the roster.
An August report claimed the two models would use the same chip, and so
would be similar
in terms of performance. The 14-inch would also apparently undergo a price rise from what the 13-inch MacBook Pro costs, at the same time.
Shortages in mini LED production in June led to further
reports
in July that the models are on the way, though still with a potential impact on the eventual release. Away from the display, Apple has been rumored to
finally upgrade
the camera, from a 720p FaceTime camera to a 1080p variant.
Supply chain reports say there's a
third-quarter release
happening for the models, while it was claimed in August that
volume production
was starting. However, an early September report suggested the global chip shortage could force a
delay of release
into October or November.
On September 12, Mark Gurman
claimed
that new M1X models should "hit shelves in the next several weeks," and later updated his forecast on October 3 to say a launch was due to occur
sometime in October
.
An unusual leak occurred on October 16, one claiming to show images of a MacBook Pro screen sporting the
infamous notch
from the iPhone lineup. The leak also stressed that Face ID wouldn't be on the way, but Touch ID would remain as the main biometric security system for the device line.
Apple, of course, has not confirmed any of this. But there was a briefly tantalizing typo on the company's German website, which
mistakenly included
an M1-based 16-inch MacBook Pro in a product description.
Assisting the claim of an imminent launch were the disappearances of 16-inch MacBook Pro
power adapters
from Apple's online store and physical outlets. The 96W USB-C power adapter was listed as out of stock, with delivery estimates at two to three months.
While not an exact predictor, since it could just be Apple updating the charger itself, it seems to be a good sign something is on the way for the model at least.
Gurman's day-before-event claims included the introduction of MagSafe charging, and teased that Apple did include other ports in the design, including HDMI and an SD card slot, but decided against adding them this time around.
AirPods 3, AirPods Pro Lite, AirPods Pro 2
Confidence:
High
A key accessory to the iPhone, an update to the Airpods lineup was expected to happen during the "California Streaming" special event, but failed to show up. However, there is still
high confidence
that some form of update will take place soon.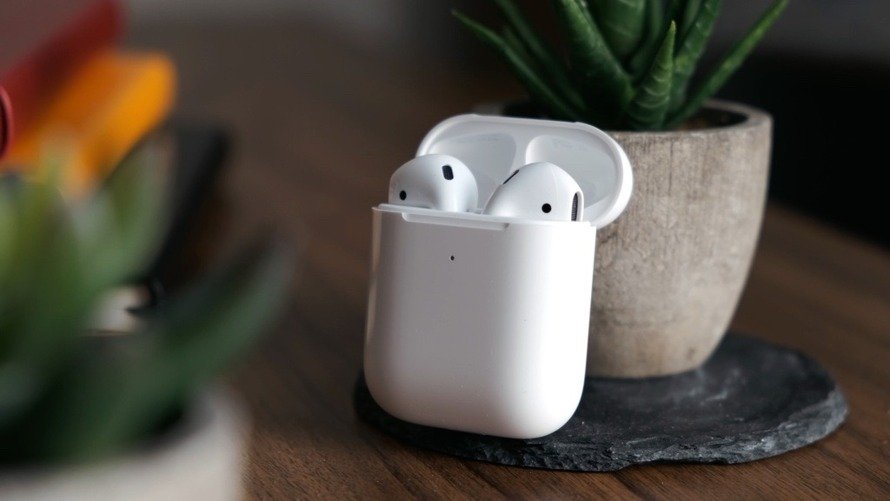 Apple's AirPods.
Depending on the rumors, this could be in the form of the "
AirPods 3
," the "
AirPods Pro Lite
," or the "
AirPods Pro 2
."
While varying in exact specification, the general belief is that AirPods 3 are on the way, as an updated base model.
Shorter stems
and an improved battery life have been suggested, as well as changeable tips like the AirPods Pro.
The AirPods Pro Lite are expected to be similar to both AirPods and AirPods Pro, as it could offer Pro-style features but in a cheaper package.
AirPods Pro 2 are also seemingly on the way, bundling in updated motion trackers for use in fitness applications, along with
multiple device sizes
. However, some reports have pointed to the AirPods Pro 2 arriving in early 2022, rather than 2021.
Predictions in
July
and
August
pointed to a launch in the fall, while a pre-event
September report
pointed to the AirPods Pro arriving in the near future.
According to analyst
Ming-Chi Kuo
, the AirPods 3
may not necessarily
replace AirPods, but could still cost more than them. They could potentially be priced higher while maintaining current AirPods pricing, or could prompt a price cut of the originals.
While there have been relatively few rumors directly ahead of the event itself, Wedbush lead analyst Daniel Ives
forecast
on October 15 that Apple will launch "AirPods 3," as supply chain checks say there's units manufactured and awaiting shipment. However, there's no timing for when they will actually launch, as they could appear as a later press release launch rather than during the event itself.
According to Ives, "AirPods 3" will have an AirPods Pro-style design with new silicon ear tips, improved battery life, and shorter stems, basically summing up some of the rumors around the personal audio devices.
MacBook Air
Confidence:
Medium
Among the initial M1-based Mac launches, the
MacBook Air
will be one year old in the fall, which could allow for an upgrade by Apple to occur without seeming too early in its product lifecycle. However, rumors point to a 2022 release instead of one in 2021.
In July, a report claimed Apple would wait until the first
half of 2022
to release an "M2" or "M1X" MacBook Air. The "M2" claim was backed up by a
second leaker
, along with the early-2022 timeframe.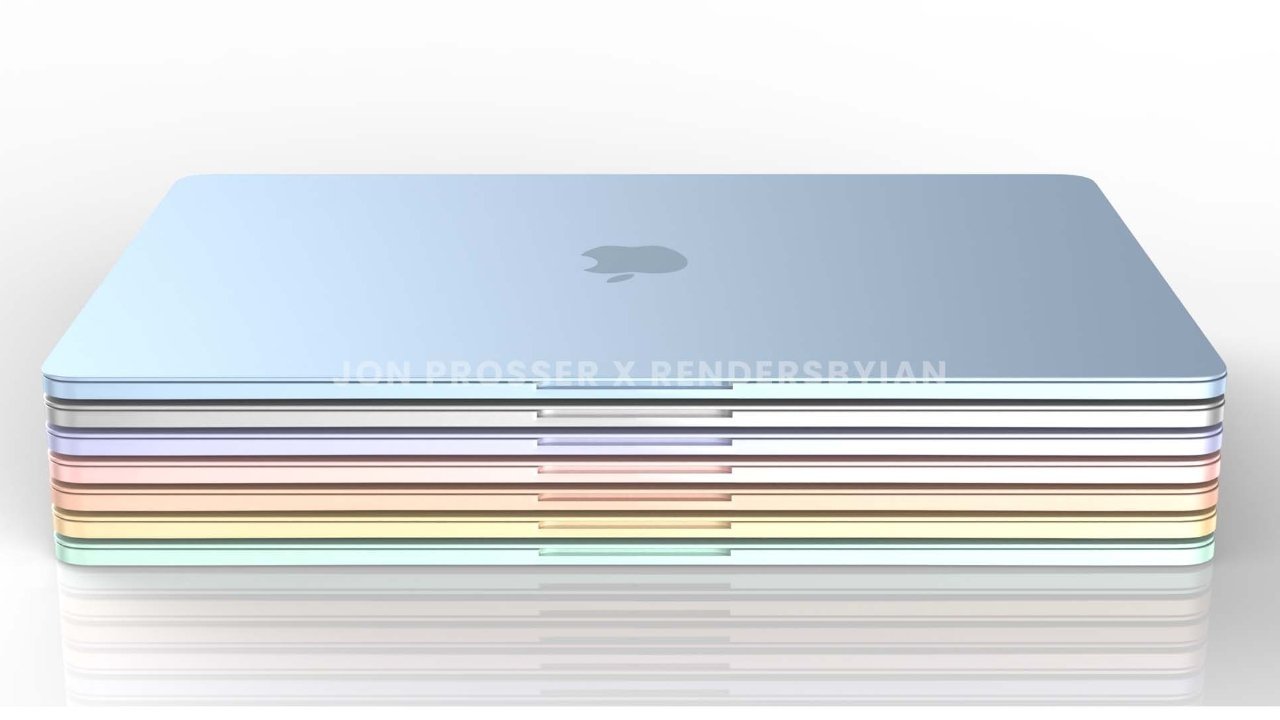 Early renders speculated there could be many color options for the MacBook Air refresh.
Meanwhile, analyst Kuo advised in
July
and
August
that a 2022 launch for the
new MacBook Air
was expected.
Renders released in
May
seemed to indicate a redesign was on the way, complete with a thin wedge-less design that could barely fit a USB-C port on a side. A variety of colors was also claimed, complete with a white bezel and keys.
A new display has also been proposed, complete with mini LED backlighting.
According to a
September 27
note from Kuo, Apple will start mass production for the updated MacBook Air in mid-2022, which could push the refresh later into the year.
In the lead up to the event itself, rumors have largely died down for the model, which may indicate that it won't be making an appearance.
Mac mini
Confidence:
Medium
One of the three initial Apple Silicon launches, the
Mac mini
similarly didn't go through any sort of redesign ahead of its launch. For its first refresh, it seems it may receive that update.
Renders
from May
claim it will be a thinner device, with the circular base replaced by rubber strips, and the rear vent moved to the base. The aluminum chassis would have a "plexiglass-like" top panel, and a choice of colors has also been touted.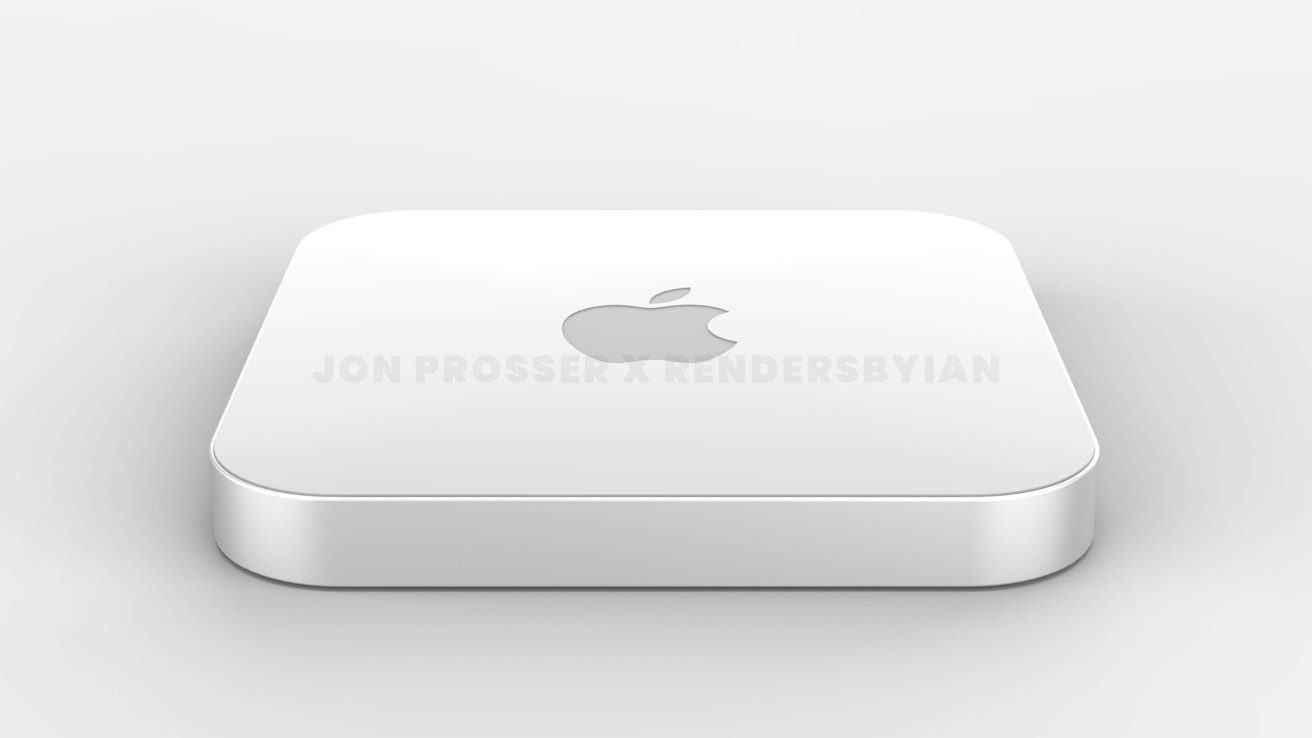 A render of what the new Mac mini could look like, complete with a perspex-like top.
The port selection on the back was said to be made up of four USB 4-Thunderbolt 3 ports, a pair of USB-A ports, Gigabit Ethernet, HDMI, and a magnetic circular power connector, as taken from the 24-inch iMac. Inside, the chip will be updated from the M1, to possibly the "M1X" or "M2."
An August 22
report
claimed a high-performance Mac mini was on the way, using the "M1X," intended to remove the Intel-based versions Apple still sells from the product line. However, aside from an updated design and the use of "more ports," few details were offered in the report.
A release date is unknown, but it is easily plausible for Apple to launch the model in the fall or in early 2022.
Big Screen iMac
Confidence:
Low
Since Apple had iMacs in two sizes for its Intel collection, it's logical for Apple to offer an alternate to the 24-inch iMac for its Apple Silicon range, most likely in replacing the current
27-inch iMac
.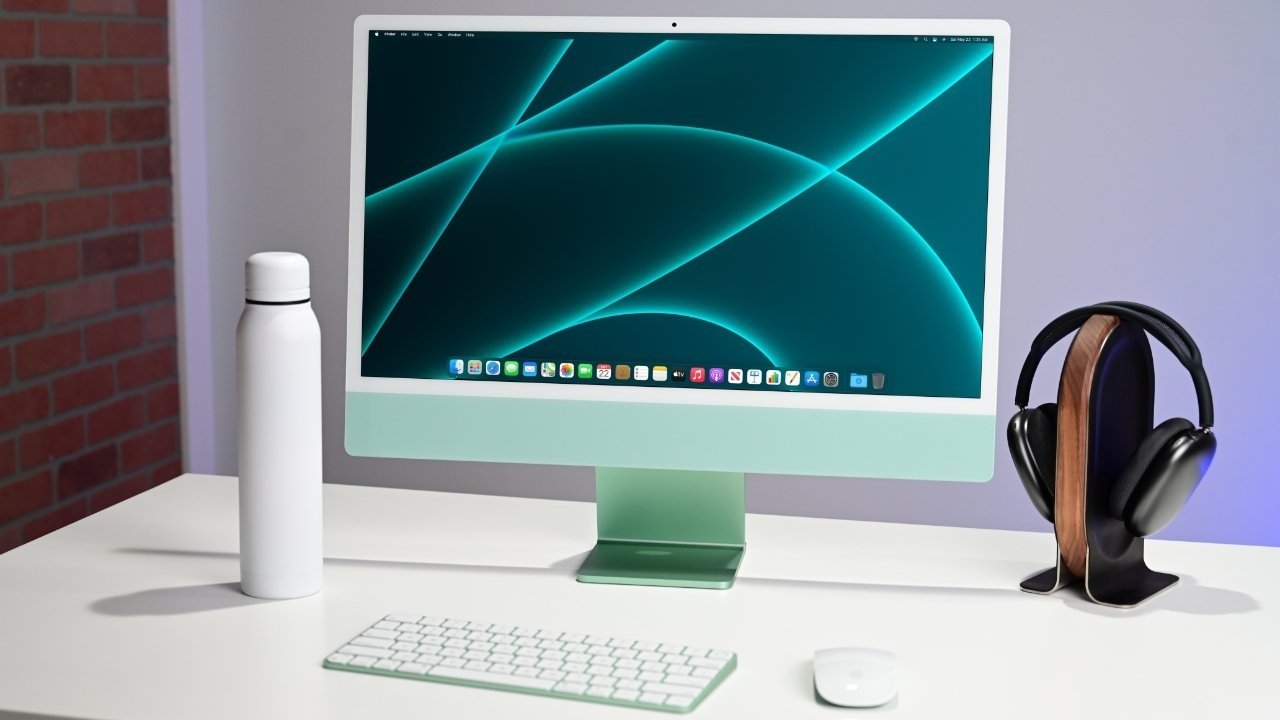 The 24-inch iMac may gain a bigger stablemate.
An
April
rumor, ahead of the 24-inch model's launch, said Apple was working on a version with a screen that was bigger than 27 inches. However, that rumor was sourced from a leaker who had allegedly "retired" from the "business."
In July,
another
rumor mentioned a bigger model, though was light on details. Later that
same month
, a "high-end iMac" rumor spread, with a launch in 2022 as Apple "does not want their devices to compete for attention."
There's not really much detail to go on for this supposed iMac, but it does still seem like a possibility for launch at some point.
More Apple devices coming, probably
There does continue to be a great deal of rumor and speculation regarding other Apple products that are expected to be launched. There's the "
Apple Car
", for instance, and "
Apple Glass
," or other
Apple AR
headset.
And, naturally, the rumors have already begun for September 2022's "
iPhone 14
." That
next iPhone
is the only one of these far-in-the-future products with a likely launch date, however.
Read on AppleInsider