App Tracking Transparency has hit social media for $10 billion in lost revenue so far
Posted:
in iOS
edited October 2021
Apple's privacy push has cost social media companies dearly, with advertising revenue for Facebook, Twitter, Snap, and YouTube down almost $10 billion in the second half of 2021 due to
iOS'
App Tracking Transparency feature.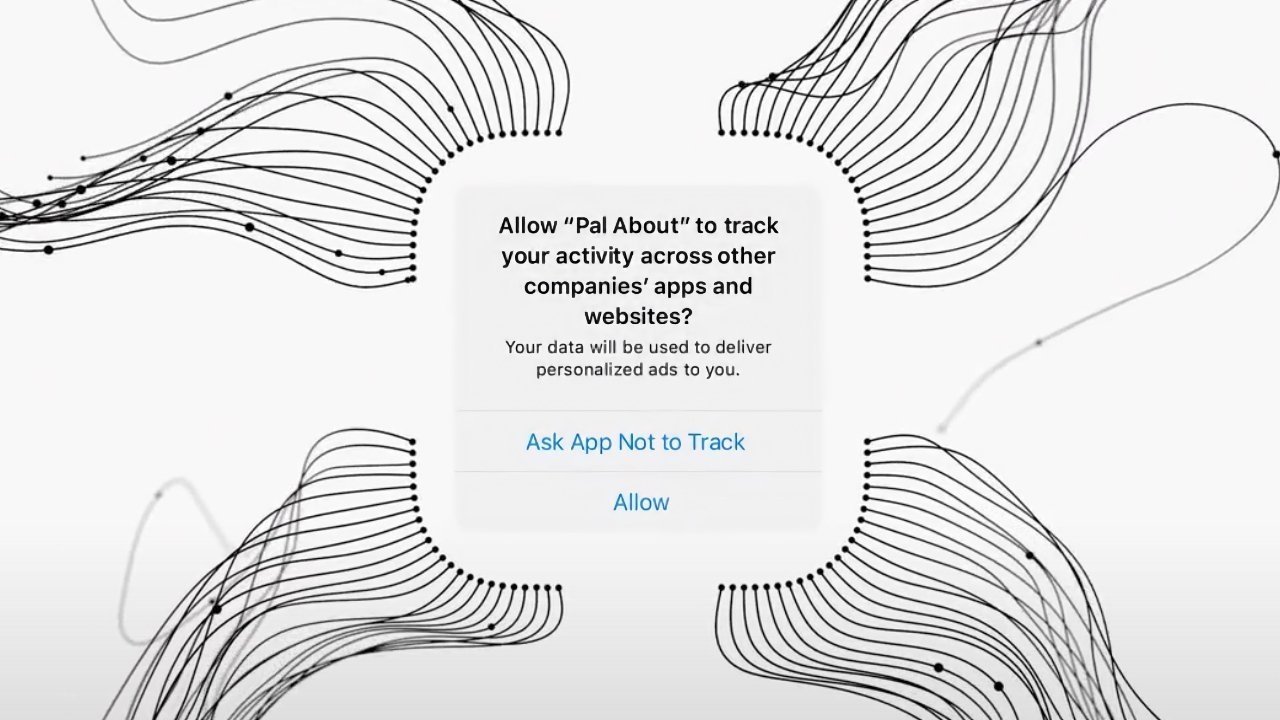 The introduction of
App Tracking Transparency
in April provided a way for users to choose between being tracked in apps and online, or retaining heir privacy. Half a year later, it seems that ATT is making a dent in the incomes of major social media firms.
According to advertising technology company Lotame
speaking to
the
Financial Times
, the revenue of Facebook, YouTube, Twitter, and Snap are down 12% in revenue in the third and fourth quarters, for a total of $9.85 billion.
Of the four companies, Facebook had the biggest drop overall due to its size in the advertising market, with that loss thought to be over $8 billion. However,
Snap
fared the worst as a percentage due to focusing on smartphones.
The reduced revenue is a continuation of early findings shortly after the introduction of ATT. In July, it was reckoned that ATT had caused a
15% to 20%
drop in revenue for iOS advertisers.
According to Lotame COO Mike Woosley, advertisers are seeing reduced results when advertising to iPhone users, because most have
opted out
of tracking for social apps.
In one example, an underwear brand aimed at men would previously gain one customer for a $5 ad spend aimed at 1,000 men. According to Woosley, "to get 1,000 men you have to show it to 2,000 people, because all of a sudden you don't know who is a man and who is a woman."
As a result, Woosley says "your acquisition costs doubled and the lost yield is 50%."
The loss of tracking has forced companies to work on their advertising systems to deal with the privacy-centric idea. According to adtech consultant Eric Seufert, it could take a year for new tools and frameworks to be produced, as they need "to be developed from scratch and tested extensively before being deployed to a high number of users."
In response to Apple's changes, Facebook CFO David Wehner called ATT "challenging" and "a little bit more disruptive than we anticipated. Alphabet owns enough
first-party data
to not need to track users across third-party apps, insulating it from its effects.
Apple, meanwhile, saw its advertising business improve, helping Services grow to $18.3 billion for the last quarter. The increased advertising revenue has prompted calls of
hypocrisy
on Apple's part.
"None of this is altruistic," according to BlueConic COO Cory Munchbach. "Apple has done a great job in turning privacy into a PR play, but they wouldn't be doing this if there weren't money in it."
Read on AppleInsider