Apple plans to dial back mask mandate in U.S. stores
Apple will soon end the mask requirement for customers in many retail locations in the United States, starting on November 5.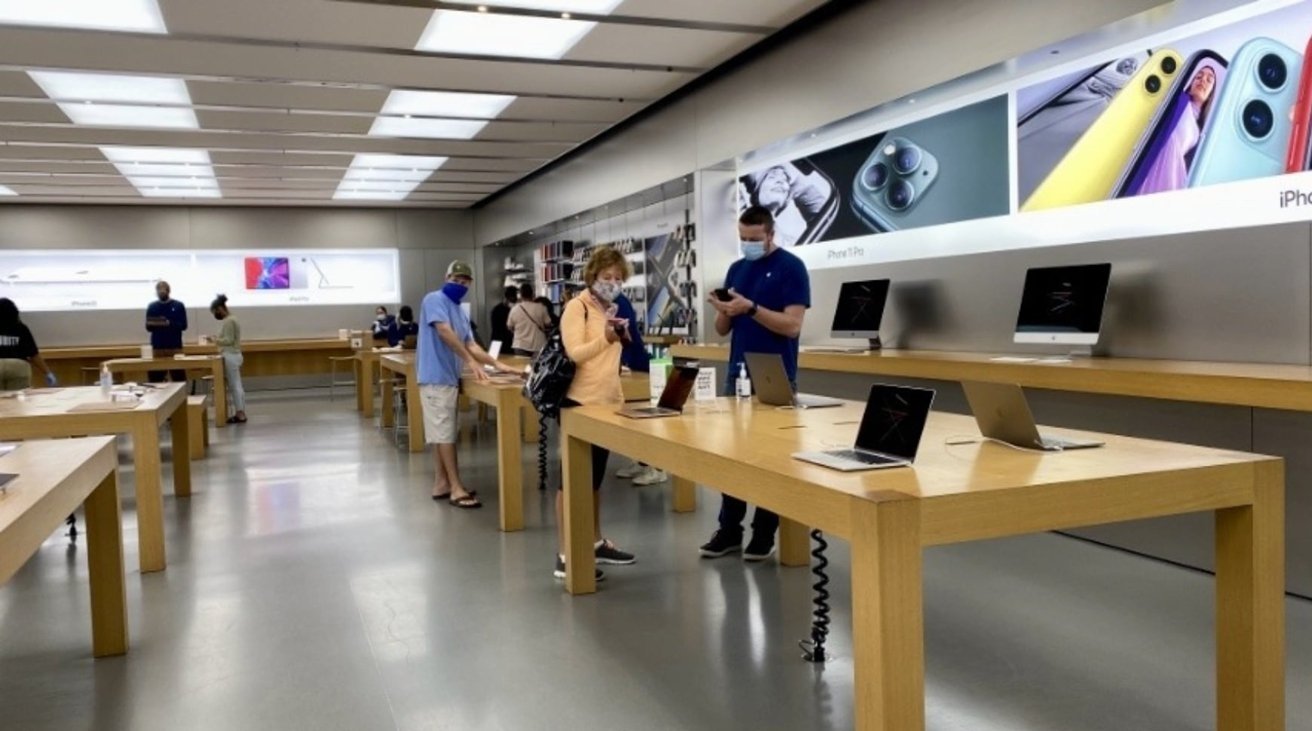 Roughly 100 Apple Stores will drop their mask mandate on Friday, gradually expanding to more locations in the coming days. The new policy will apply to customers regardless of vaccination status.
The company cites falling
coronavirus
cases and increased vaccination as the reason for the change.
"After careful review, the Environment, Health, and Safety (EHS) team, along with leadership, have determined it's safe to update our guidance on masks for customers in your store," according to a memo seen by
Bloomberg
. "The positive trends in vaccinations, testing, and case counts for your area have made this change possible."
Stores in California, Florida, Arizona, New York, Louisiana, New Jersey, and Connecticut will be the first to loosen mask guidelines. However, the mask mandate will continue in regions such as Los Angeles and San Francisco Bay Area, where local governments require masks indoors.
Apple employees will still be required to wear a mask for the foreseeable future. The memo points out that "team members have longer interactions in store and are in close proximity throughout the day."
The memo also notes that Apple reserves the right to monitor local guidance and reinstate mandates should the company find it necessary.
On June 15, 2021, Apple had
ended its initial mask mandate,
allowing vaccinated customers to enter stores without wearing a mask.
The decision was short lived, as the Cupertino-tech giant
reinstated masking requirements a month later.
Read on AppleInsider