Apple Silicon chips expected to be refreshed on an 18 month cycle
Apple reportedly intends to release updates to its Mac and iPad Pro
Apple Silicon
chips every 18 months, but it isn't clear why this isn't happening at the same speed as Apple's A-series processors.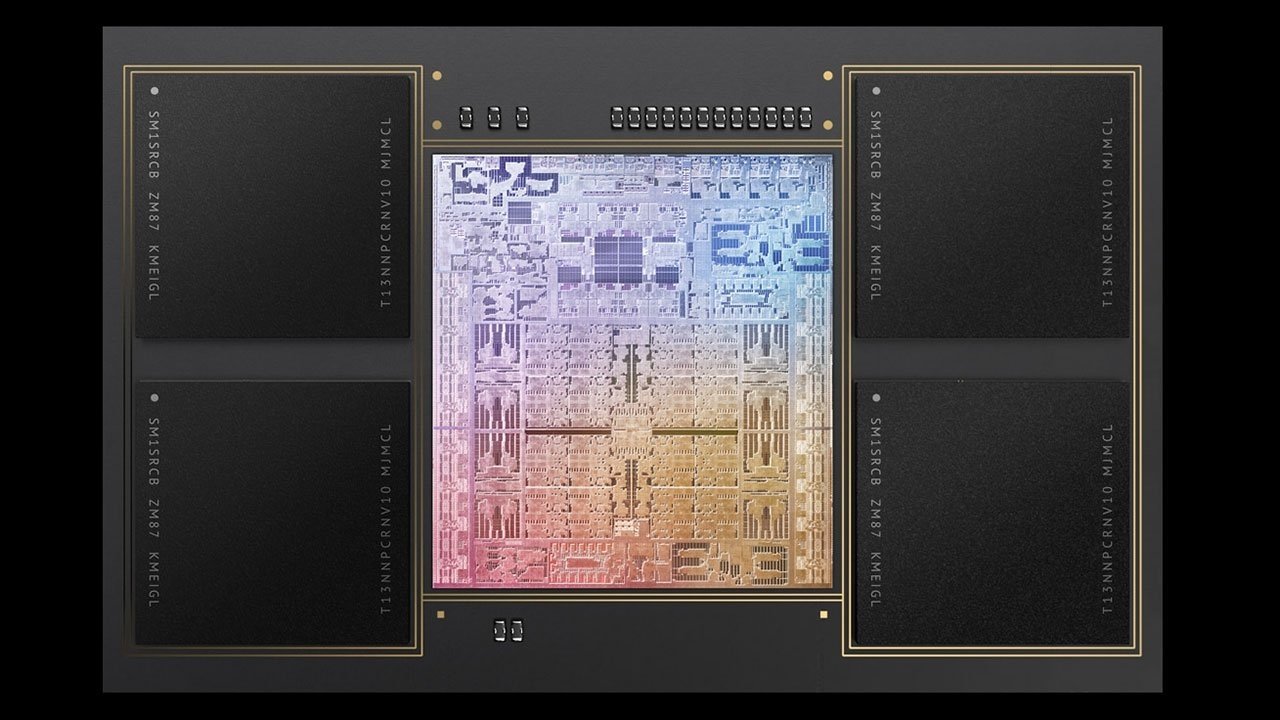 Apple is in the middle of its
two-year schedule
to move its Mac lineup away from Intel processors to Apple Silicon. So far, it has brought out three chips under its M1 masthead, including the M1 Pro and M1 Max in its newest MacBook Pro updates, but more are certainly on the way.
In a report from Taiwan's
Commercial Times
,
supply chain
sources claim Apple is aiming for an update to its Apple Silicon range every 18 months. This is in stark contrast to the A-series chips, which get a generational jump each fall as part of annual changes to the
iPhone
.
The report says the "M2" lineup will start off In the first half of 2022, with a chip codenamed "Staten." The "M2 Pro" and "M2 Max" versions will apparently arrive as part of an M2X architecture codenamed "Rhodes" in the first half of 2023.
M2 will allegedly be produced using a 4-nanometer process, which is also
allegedly rumored
to be used in the "A16" in the 2022 "
iPhone 14
."
The following "M3" series would arrive 18 months after the M2, it is reckoned, and will apparently employ TSMC's 3-nanometer process.
A
leaked roadmap
from November detailed the next generation of Apple Silicon processors as having the codenames "Ibiza," "Lobos," and "Palma." Thought to be separate from Rhodes, the chips are said to each contain two dies, produced using a 5-nanometer process.
While "Ibiza" is anticipated to be the low-power version to be used in a
MacBook Air
and
iPad
, "Lobos" and "Palma" are expected to be used in the MacBook Pro and other Mac desktops.
Read on AppleInsider