Apple Watch Series 7 has a fast charging problem
One of the few new features that arrived with the
Apple Watch Series 7
was faster charging. In the months since launch, it's clear that the Apple Watch Series 7 charges significantly quicker -- when you can find a fast charger combo that works.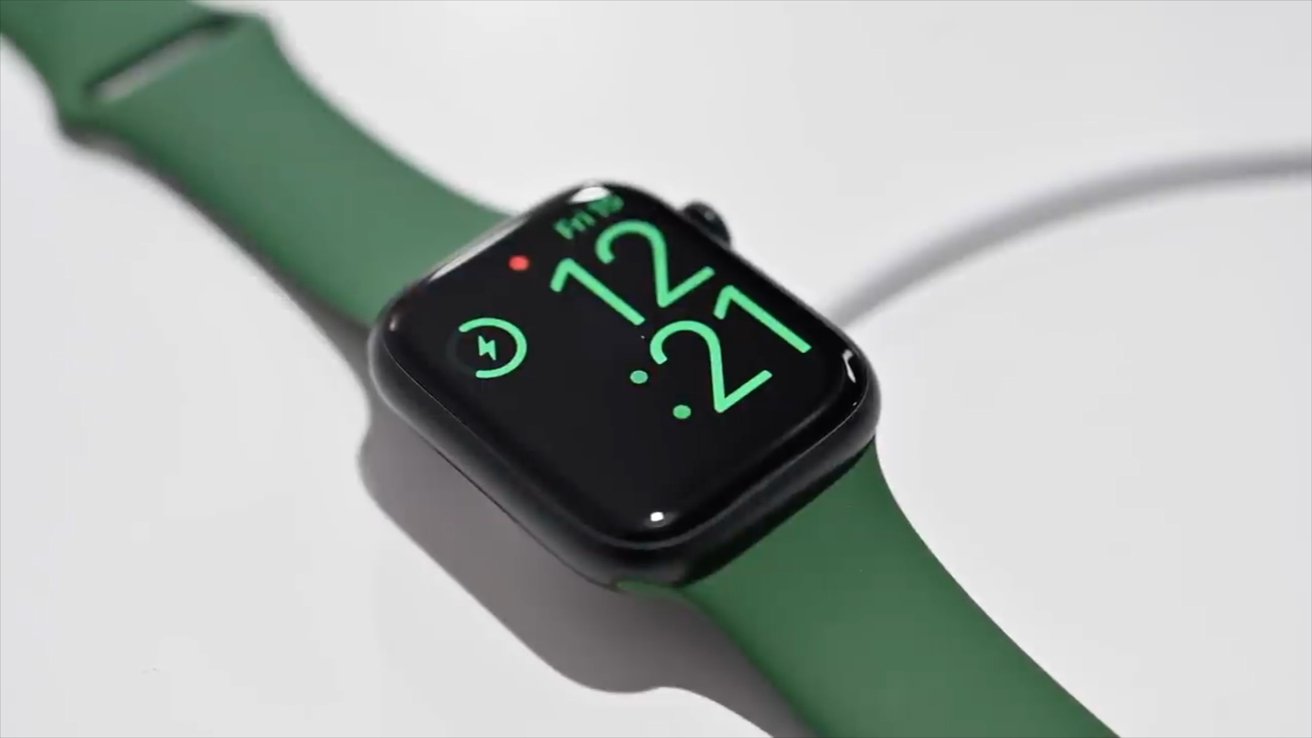 Charging Apple Watch Series 7
After a rumored redesign was ditched, Apple Watch Series 7 launched with only a few notable features. The screen size increased marginally to 41mm and 45mm from 40mm and 44mm and it could now charge more quickly. Otherwise, it was largely the same as the prior generation.
The CPU was the same, it had the same health tracking abilities, and ran the same software as the Apple Watch Series 6. Faster charging was a much-welcomed change, but Apple's inability to release more fast chargers has caused frustration.
How much faster is Apple Watch fast charging?
Before we bemoan the lack of fast charge options, we must first look at what's needed to fast charge and how much faster it really is. So we set out to test it.
Faster charging is supported on the Apple Watch Series 7 when combined with a fast-charging puck. A fast-charging puck will not work when paired with
Apple Watch Series 6
, it will merely charge at the standard speed.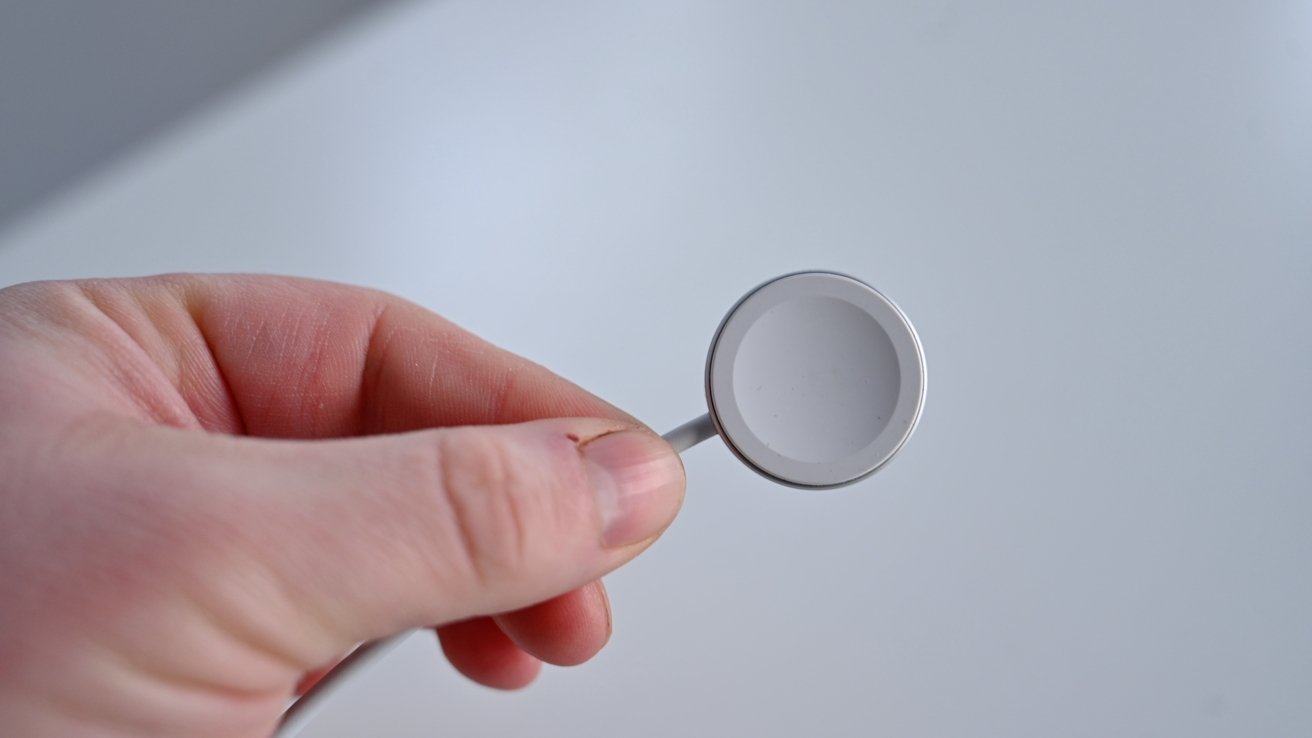 Fast-charging Apple Watch puck
Apple includes one of these new
USB-C
-powered fast charge pucks in the box with the Apple Watch Series 7 though you need to provide a USB-C power brick. That power brick needs to be 20W or higher.
We drained our 45mm Apple Watch Series 7 to empty, before placing it on a standard Apple Watch puck. We then repeated this test on a puck that supported fast charging. We checked in every 30 minutes to see how they progressed.
After the first 30 minutes, the standard puck only delivered a 20 percent charge. The fast-charging puck got to 61 percent in that same 30 minutes. Nearly three times juice.
At the 60 minute mark, the standard puck was at 34 percent. The fast charge puck never got to 60 minutes because it had finished charging the watch after only 58.
Continuing with the standard puck, at 90 minutes the watch had charged 50 percent. it didn't finish charging until about two hours and ten minutes.
Apple says the Series 7 can charge 30 percent quicker, but our tests on the 45mm show this was a conservative estimate. It was more than twice as fast in charging our watch.
Apple also touts that the Series 7 can get enough power in only eight minutes to cover eight hours of sleep tracking.
Clearly, fast charging on Apple Watch Series 7 is significantly quicker than with standard chargers. With the battery only lasting a day, faster charging is wholly appreciated.
Available fast charging options
Unfortunately, the confusion with fast charging starts right out of the box. The new puck is nearly identical to its slow-charging brethren. There's no real visual differentiation between the two and customers need to rely on a charger's marketing materials to know whether or not it supports fast charging.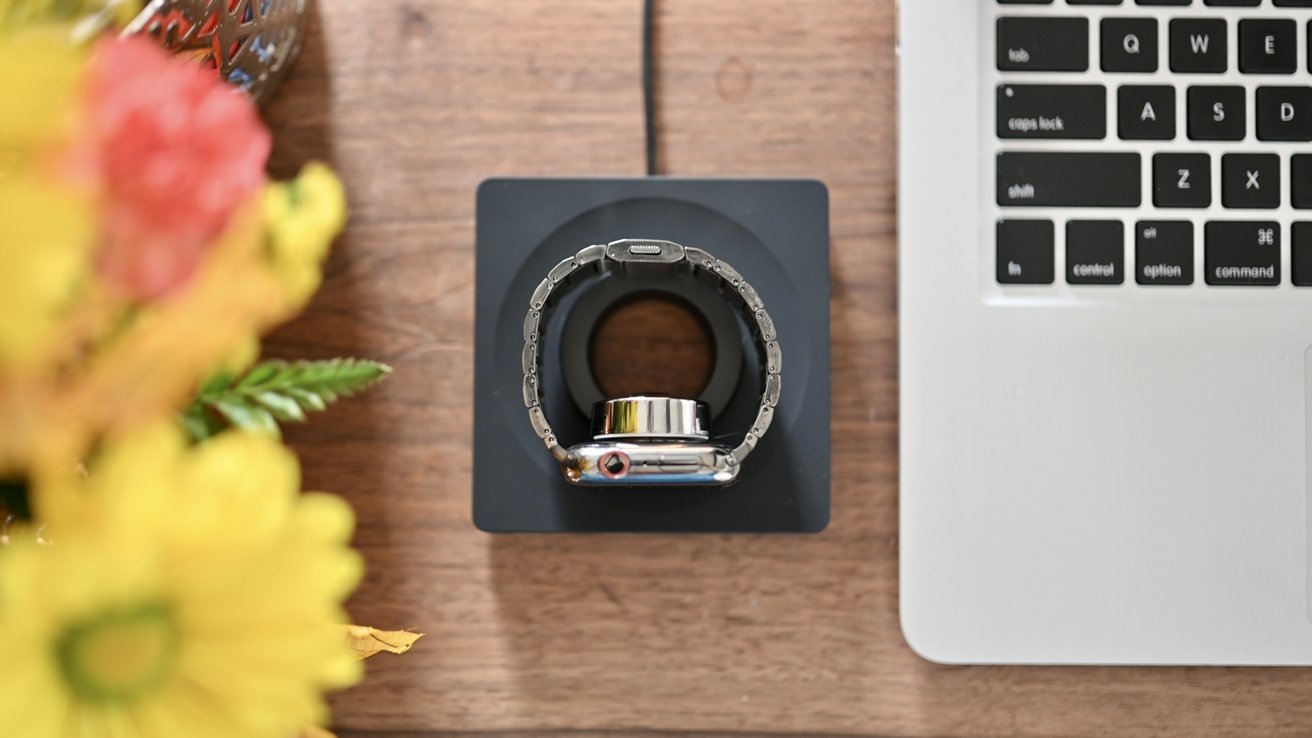 Belkin fast charge travel charger
At the moment, users have only three fast chargers available. There is the puck that was bundled in the box, Belkin's
portable fast charger
, and Belkin's
3-in-1 charging pad
with
MagSafe
.
Other than that, there are no other fast chargers available. We've even seen a few exceptional-looking chargers launch recently with 15W MagSafe charging but no fast charging for Apple Watch. Mophie has a
new 3-in-1 travel charger
and Hyper has a new 4-in-1 that both include standard Apple Watch charging speeds.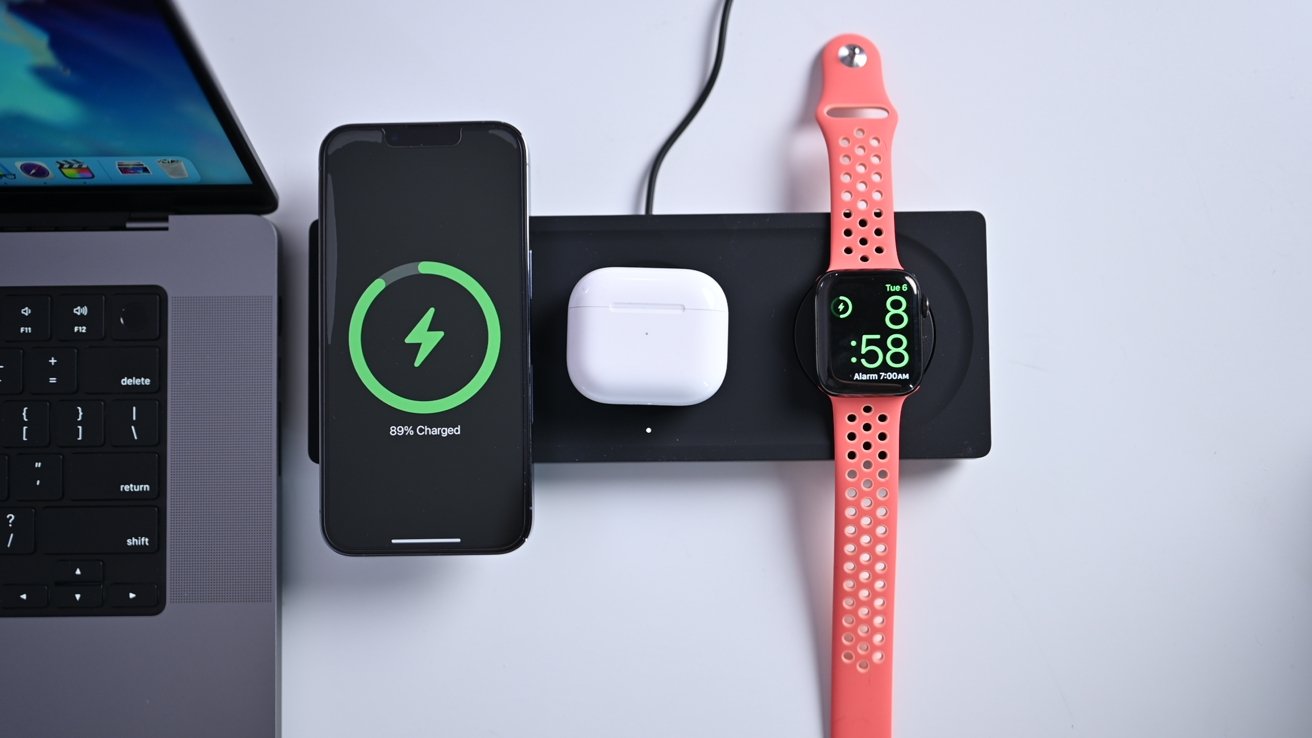 Belkin fast charge 3-in-1 charger
Manufacturers have told
AppleInsider
that it has been very difficult to source Apple's official Apple Watch pucks. This has led to them launching products without implementing the feature.
Apple won't embrace faster charging
It isn't just third parties that don't have fast chargers. Apple has two first-party Apple Watch chargers without the feature.
Both the pricey MagSafe Duo and the Magnetic Charging Dock from Apple were never updated.
Apple knew well in advance it was going to be launching faster charging with the Apple Watch Series 7. It had ample time to ready minor revisions to its existing products.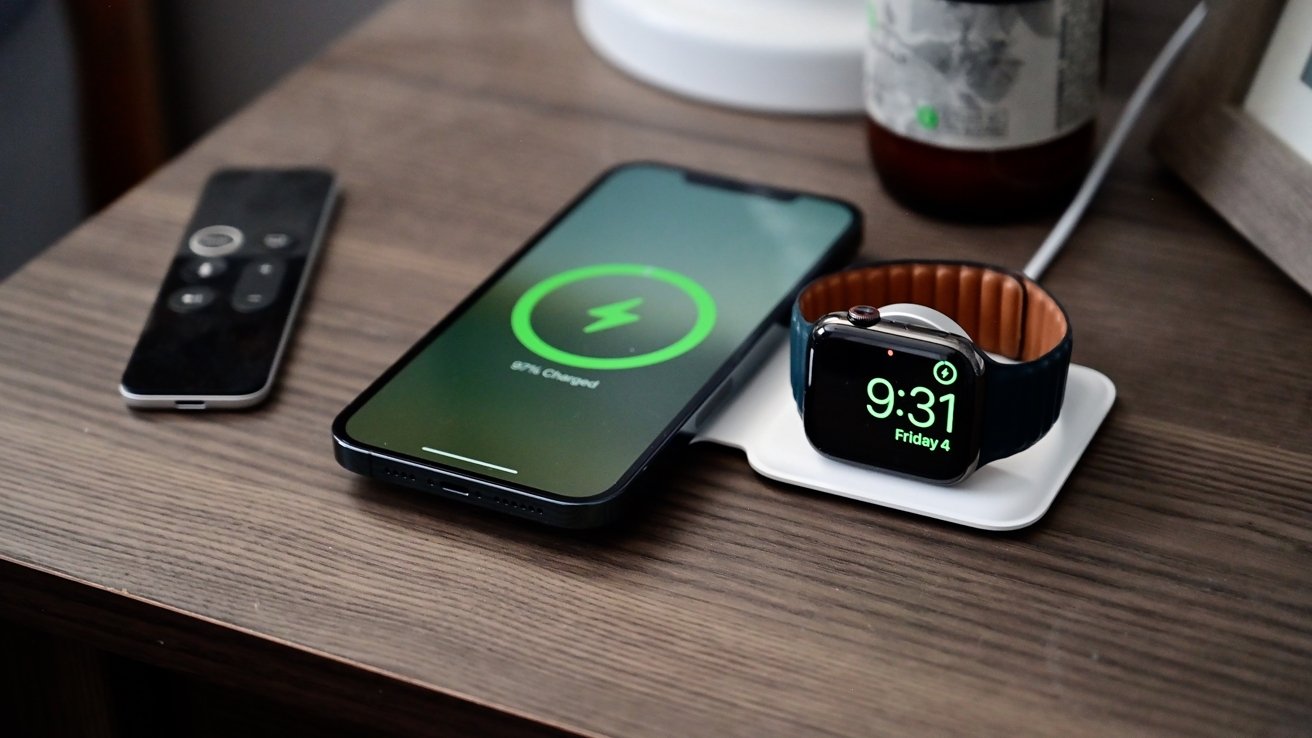 MagSafe Duo still doesn't support fast charging Apple Watch
Many buy official Apple accessories because they believe they are getting the best compatibility with their gear. It's irresponsible for Apple to continue selling these flashy chargers for Apple Watch without supporting the latest standards it itself introduced.
What Apple can do, if it wants to
Apple can do two things to fix the issue here, assuming it sees a problem. It can either discontinue or update its existing products. It can also make the official fast charge puck more readily available to third-party accessory makers.
We don't know what Apple's holdup is in doing either of these two tasks. It could be tied to the global chip supply shortages or it could be providing priority access to select brands like Belkin.
And, it may just not want to. Regardless, it's Apple Watch users that are left in the cold as they try to get the most from the wearable.
Hopefully, Apple follows through and embraces its new faster charging on Apple Watch Series 7, but it doesn't look like it will be anytime soon.
Read on AppleInsider