Apple employees disgruntled over return to working in offices
Apple employees are not happy with the iPhone maker's return-to-office policy, with a survey claiming half of workers are looking to leave the company over the issue.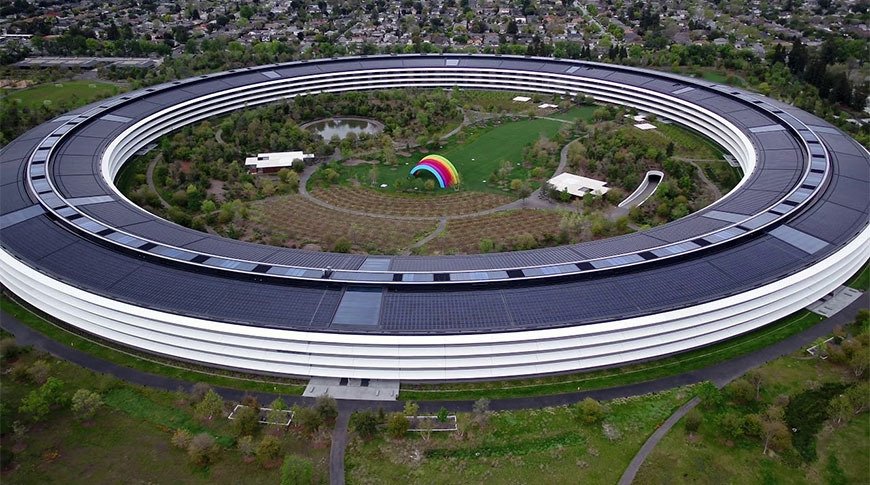 After being
warned in March
about a return to working at Apple Park on
April 11
, corporate staffers began spending some of their week within Apple's offices. While Apple is keen to gradually return to full-time office work, there is seemingly some resistance from those who work for the company.
A survey by anonymous social network Blind of Apple employees in the week ending April 19 claims 56% of workers were actively looking for employment elsewhere.
Yahoo Finance
reports
it is said that the reason for leaving is specifically due to the return-to-office policy.
In specific responses collected by Blind, one employee said they were hesitant to ever enter the office at all, and joked about being able to put Apple on their resume after working for the company for just three weeks. Another cited the possibility of
COVID
infections, a
toxic company culture
, and a lack of work-life balance as behind their wish to quit.
A third posted about Apple's management being "tone-deaf as usual." That respondent anticipated that many people would quit shorty after April 15, which is a stock-vesting date -- but that does not appear to have been borne out.
A fourth offered that Apple would see issues when its hybrid work plan is fully enforced by May 23. "Apple is going to see attrition like no other come June. 60% of my team doesn't even live near the office. They are not returning," the employee wrote.
At 652 responses, this is a very small proportion of the Apple workforce. Furthermore, a disgruntled employee has historically been more willing to take part in an open poll request that could be unfavorable to their employer.
According to Blind PR director Rick Chen, the employees were verified via their corporate email address. Chen also said the users of Blind are "overwhelmingly corporate workers in engineering or product roles."
In another poll by Harris that ran from April 8 to April 10, surveying 2,121 people from a variety of industries, a third of hybrid and remote workers said they quit or switched jobs during the pandemic to work from home. Approximately 59% were satisfied with their current work status.
About 15% of hybrid and office-working employees in that poll planned a job change to a more virtual position, and 7% of hybrid and remote workers said they wanted to shift to an in-person job.
Not all of the negative sentiment to the return to office work has been via an anonymous survey. On May 2, the Apple Together group published a
1,800-word open letter
objecting to the policy, and arguing that
Steve Jobs
would've agreed with them.
Read on AppleInsider