There's hope that older Macs will be able to run macOS Ventura
Posted:
in macOS
edited August 2022
Older Macs not able to upgrade to
macOS Ventura
may be given a second lease on life, with a hack.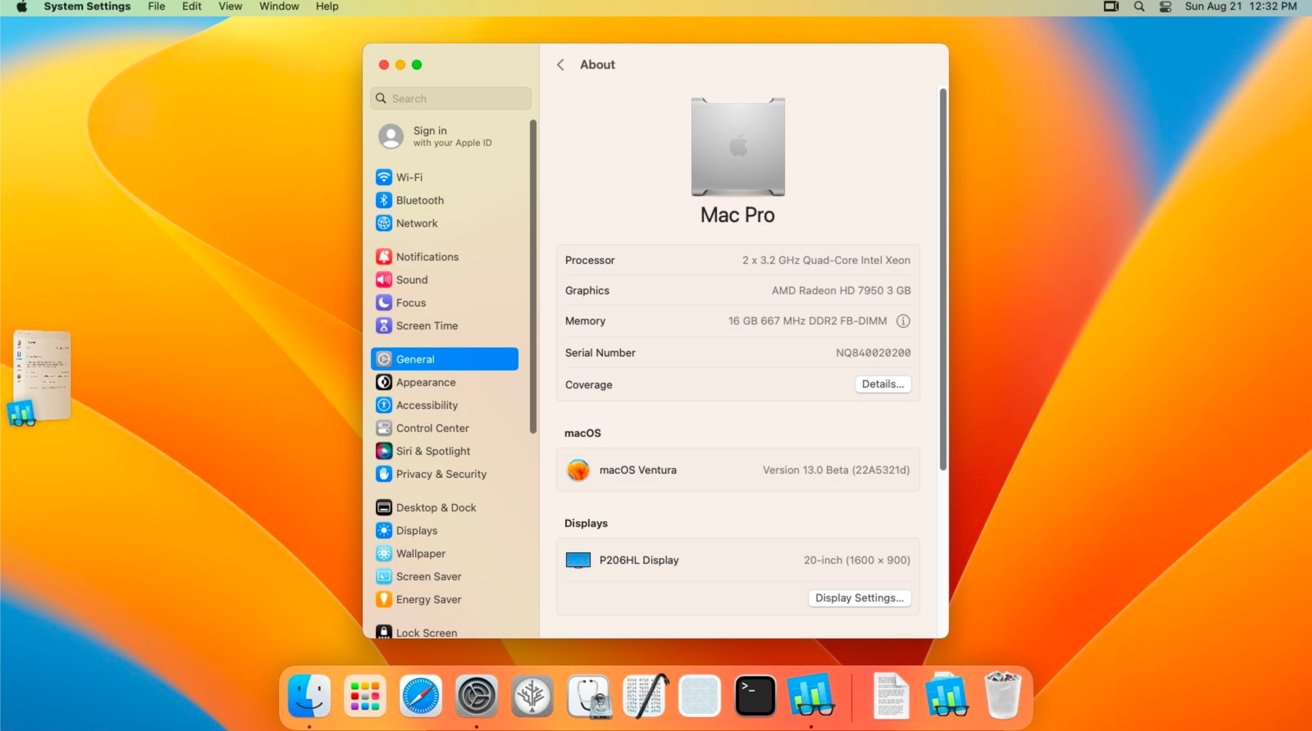 Expected to arrive this fall, macOS Ventura will provide
Apple Silicon
Macs with new features, while still providing services to Intel-based Macs. While a selection of Mac models
cannot upgrade
to
macOS
Ventura, there is a possibility that they could be upgraded in unofficial ways.
In a
tweet
posted on Monday, OpenCore Legacy Patcher project lead Mykola Grymalyuk revealed that there is hope for older Macs. After months of work, the team behind the project had managed to get macOS Ventura running on Macs with "legacy Metal GPUs."
A selection of screenshots posted by the developer show a beta of the operating system seemingly running on a 2008
Mac Pro
, a 2012
Mac mini
, a 2014 Mac mini, and a 2014 5K iMac.
After many months of work, we've finally gotten macOS Ventura running on legacy Metal GPUs!

This includes my early 2008 Mac Pro (Nvidia Kepler and AMD GCN 1), 2012 Mac mini, 2014 Mac mini and 2014 5k iMac! pic.twitter.com/cMQ5Qk8uoo
OpenCore is a bootloader that is primarily used by enthusiasts to create their own Hackintoshes, namely PCs that run macOS.
OpenCore Legacy Patcher
follows the same logic, but applies it to allow older and officially unsupported Macs to run newer releases of macOS.
Achieving support for macOS Ventura on older systems could be a good sign for owners of legacy Apple hardware who want to continue using the newest versions of the operating system.
However, Grymalyuk warns that there is no time estimate for when mainline support for the demonstrated features will be introduced in the mainline version of the OpenCore Legacy Patcher.
Read on AppleInsider