Musk tells Twitter engineers to bring Vine back from the dead
Rumors of a revival of looping video app Vine may be confirmed, with a report claiming Twitter owner Elon Musk telling engineers to bring the app back.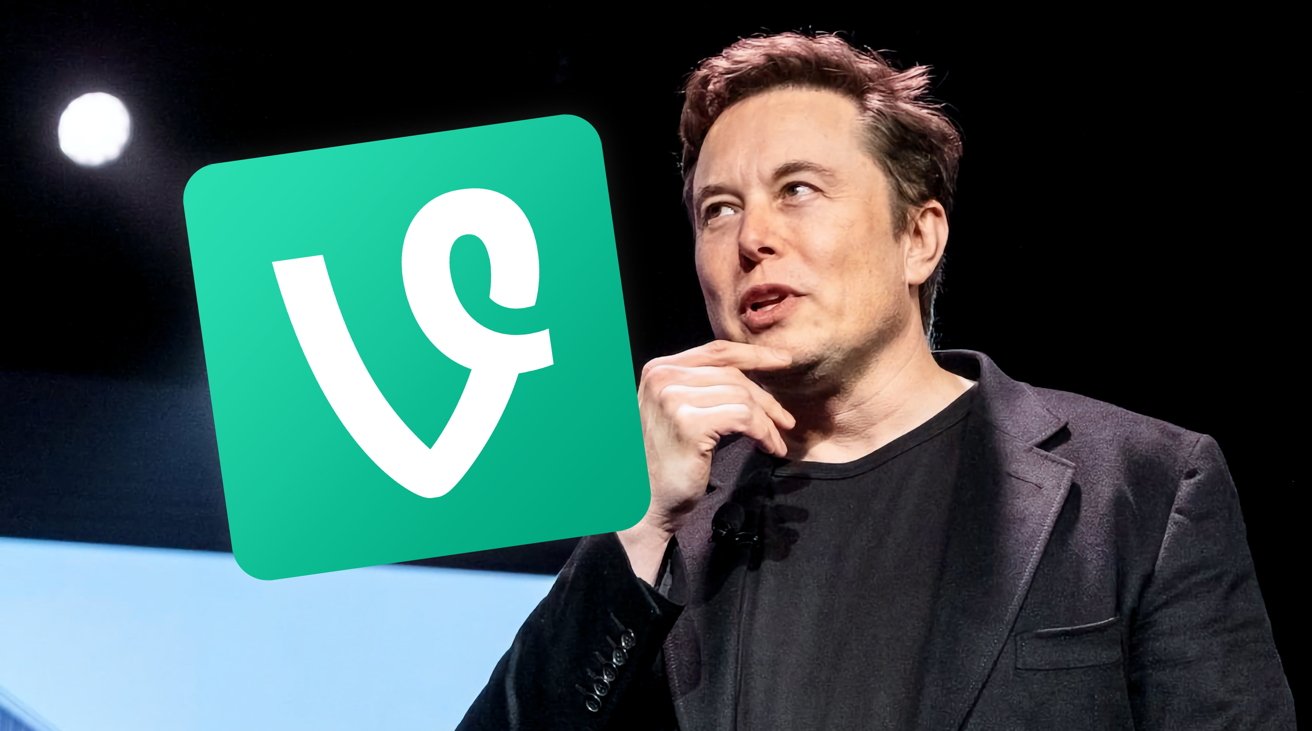 Elon Musk and the Vine app icon
The Twitter purchase by Elon Musk has resulted in a
lot of changes
about the microblogging service, and even more speculation. It seems that some relating to the Twitter-owned Vine could be coming true.
According to
multiple sources
of
Axios
, Musk has ordered engineers at Twitter to reboot Vine. It's thought that a revival could be prepared by the end of 2022, though it could still be a challenge.
Engineers have already been assigned to look at the code, which hasn't been maintained or updated since the service
shut down in 2016
. One report source said "it needs a lot of work."
It is likely that a lot of work will be required to get Vine working. In
a tweet
by Sara Beykpour, a former Vine staffer who also led its shutdown, the codebase is at least six years old, and some elements are more than ten years old.
"You don't want to look there. If you want to revive Vine, you should start over," the tweet advises.
This is probably advisable due to possible API changes, security concerns, and other elements that will need maintenance before launch. The task may be simplified if engineers leverage the
video-related code
in Twitter, but that could be problematic in its own right.
The rumors of a return for Vine were bolstered by Musk himself, who launched a poll asking "Bring back Vine?" on Sunday. After 4 million votes, the "Y" option managed to gain an almost 70% share.
The Vine move is the latest for Musk, who has already ordered for a change to the
verification system
to require a $20 maintenance fee, as well as firing the CEO and top executives directly after acquisition.
Read on AppleInsider