iPhone 15 Pro will have blistering performance, claims leaked benchmarks
Posted:
in iPhone
edited March 14
A benchmark leak claiming to be for the upcoming A17 chip claim that the
iPhone 15
Pro will be extremely powerful -- but there are big reasons to be skeptical.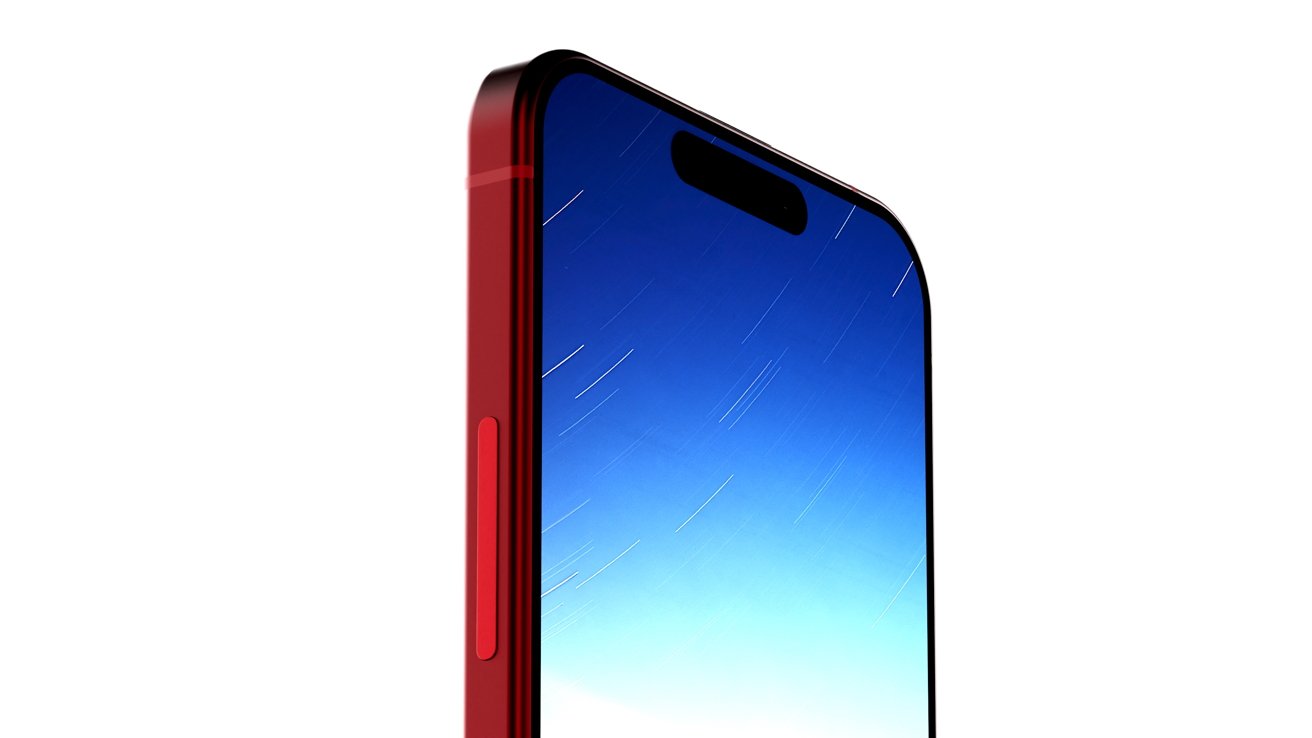 The A17 chip in the iPhone 15 Pro will be fast, but how fast exactly?
As the generations change, Apple's chips get faster and more powerful, which is visualized in benchmark results. However, sometimes the results can be a little too high to be realistic.
One such leak arrived on Monday, in a
post
by "@Tech_Reve" republishing details from Weibo. The information was apparently Geekbench scores for the A17 chip, the next step in Apple's mobile chip series expected to land in the iPhone 15 Pro models.
According to the tweet, the A17 running in Geekbench 6 scored 3,019 points in the single-core test, and 7,860 on the multi-core version.
While the A17 is expected to be on the new 3nm process with speed and efficiency improvements, these numbers still seemunrealistic, at least when compared to scores of previous A-series generations.
For a start, the 3,019 score is over 500 more than the current-top A16 Bionic chip in the
iPhone 14 Pro
, a 20.6% jump in performance year-on-year. However, looking at the A14 against the A13 and the A13 against the A12, the jumps are 10.8% and 10.6% respectively.
The multi-core score has the same issue, but is a little bit higher at a 24% year-on-year jump, while the A16 improved 16.3% and the A15 17.4%.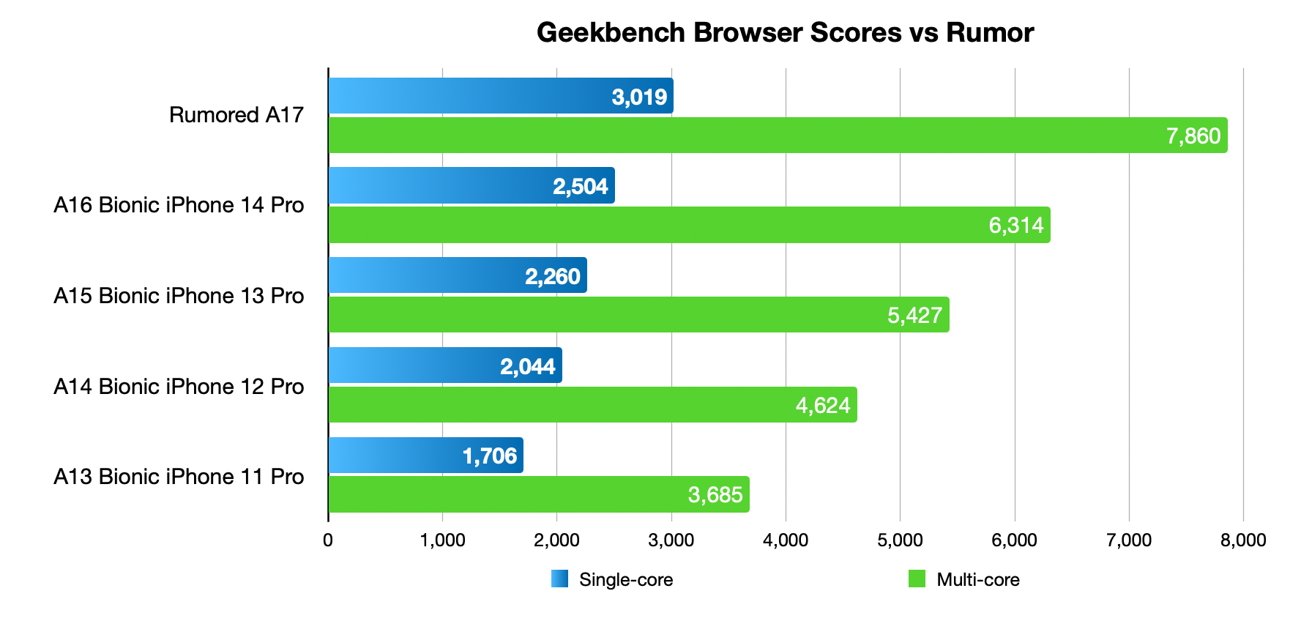 Geekbench browser scores for the Pro models of iPhone, comparing A-series chips against the rumored figures.
While you would expect a performance boost each year, the amount doesn't usually jump as much as the rumored figures propose. Apple's typical 10% jump is still considerable for its chips, but 20% would be a bit of a stretch.
Add in that this is a rumor based on an unverified Weibo post with no real proof or even a Geekbench screenshot to support it, and it becomes less believable as rumors go. Based on history, it's also too early for engineering validation test iPhone 15 Pro models to be available for testing in such a manner.
Furthermore, we weren't able to find any entries in the Geekbench database that matched these results.
That's not to say Apple may come out with an A17 that is extremely powerful for this generation.
AppleInsider
has discussed at length
Apple's chip gains
over the years, and a 20% single-core performance jump has happened in the past.
Read on AppleInsider