Latest iPhone Software supports full-screen Web apps
Posted:
in iPhone
edited October 2019
One unpublicized feature introduced by Apple's latest iPhone software updates is the ability to save Web apps to the home screen and have them launch in full-screen mode without the Safari wrapper, essentially mimicking the experience of a native app.
Clancy, an
AppleInsider
reader who brought the matter to our attention, believes the undocumented feature arrived as part of the most recent
iPhone Software 2.1 update
. He notes that the capability is only present in Web applications specifically authored to include the full-screen code.
To illustrate the feature, he's created a
demo application
for iPhone users to try out. In order to trigger the full-screen mode, follow these steps:
Load the demo app in Safari on your iPhone
Hit the "+" button at the base of the Safari app
Select "Add to Home Screen"
Save the App to the Home Screen
Tap the icon that was just saved to your Home Screen
The demo App should load in full screen without the Safari wrapper.
Once the app is loaded in full-screen, it behaves just like a native app acquired from the App Store, though it may perform slightly slower as all the resources and interface elements are being downloaded in real-time over the Internet.
You can even pull the interface down (
screenshot
, below) like a native app without the Safari interface coming into play.
Saving a Web app to the Home Screen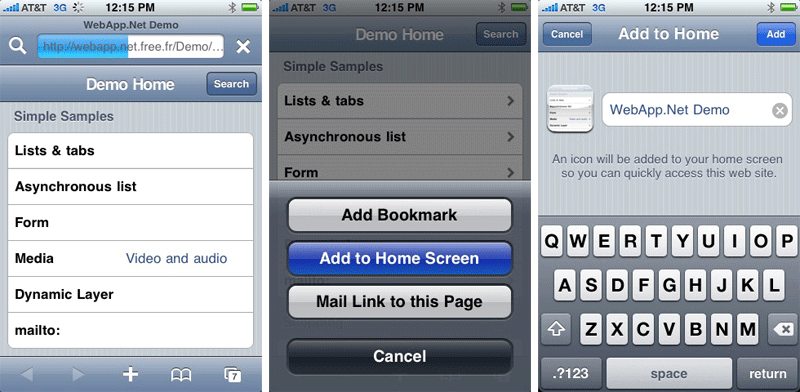 Steps to prep a Web app to launch as a full-screen app.
Launching a Web app in full-screen mode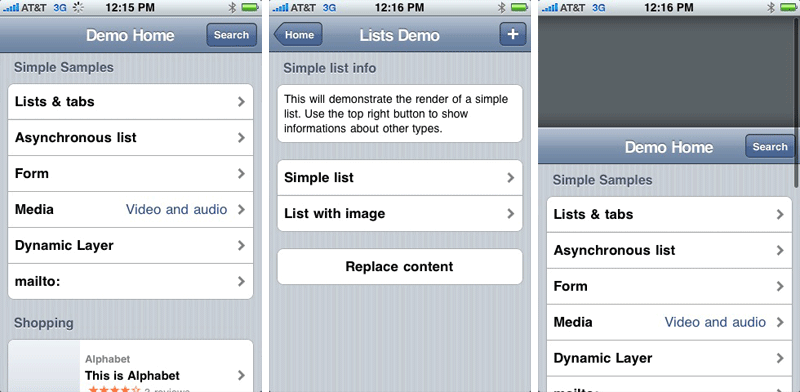 Steps to prep a Web app to launch as a full-screen app.