Everything new with HomePod in iOS 13
Alongside iOS 13 and macOS Catalina, the HomePod will be gaining an array of new features making it a far more capable device. Let's go through all the new features arriving for HomePod with iOS 13.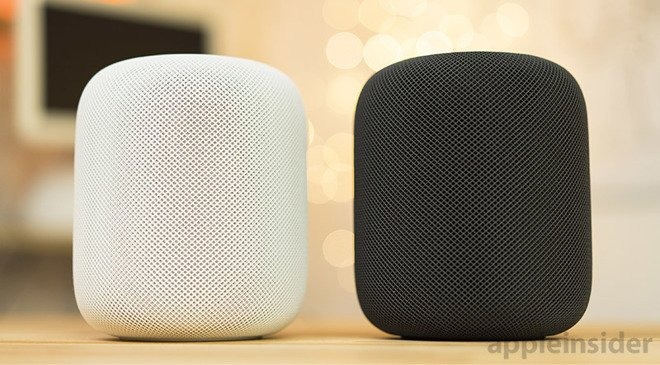 Black and white HomePods
HomePod got a few moments in the spotlight during Apple's annual developer conference and it was enough to show how much potential the HomePod still has left untapped.
Multiple users
One of the most requested features of HomePod was support for recognizing multiple voices. When in a multi-person environment, there was no way for HomePod to tell who was giving it commands or who's music library or recommendations to go by. Apple worked around this by allowing HomePod to not influence the primary user's Apple Music library, but that wasn't a suitable long-term solution.
Fortunately, multi-user support was added, and heralded as one of the biggest changes coming to HomePod in the new update. It will now recognize who is speaking, and will tailor its responses appropriately.
When someone asks about reminders, calendar, or music it will now know which information set to look for.
Tighter integrations
Apple's integration between hardware and software across its entire device portfolio is second-to-none. That is well exemplified with the new HomePod updates.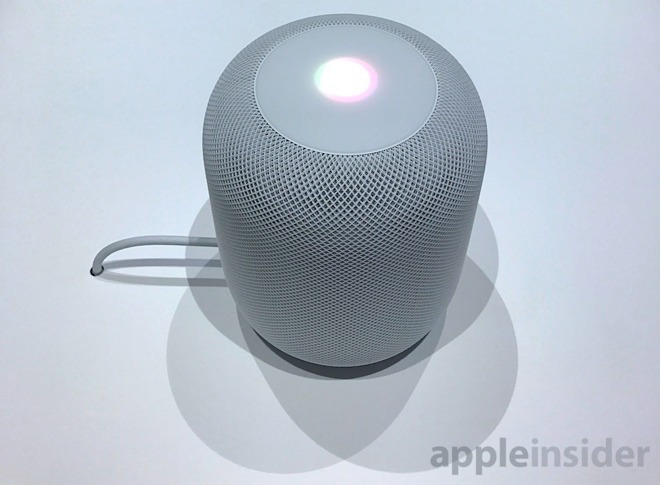 HomePod
Handoff is coming to HomePod, which is absolutely the best way to transfer audio to and from Apple's smart home speaker. Say a user walks into the room with music playing on their phone. They simply need to just tap their phone near the top of HomePod and the audio will then be passed from the phone to HomePod.
This works equally well with a phone call. When heading out, a user taking a phone call on HomePod can just tap their phone, transferring the call to their iPhone as they walk out the door.
Automation integration
Furthering that integration, HomePod is now more tightly tied to HomeKit and Shortcuts in iOS 13. In the Home app, the HomePod now has a new interface that displays the currently playing content as well as controls.
It is also capable of being included in scenes and automation rules. This could be as simple as having the HomePod turn on and play your workout music in your home gym when you start to exercise or more intricately you can have your morning playlist kickoff once you hit "off" on your alarm in the AM.
The Shortcuts app is far more robust this time around so there is much more that can be done to integrate HomePod into your life.
Apple has yet to roll out a HomePod beta software set. We'll be looking closer at all of these features as soon as we can.
Previous updates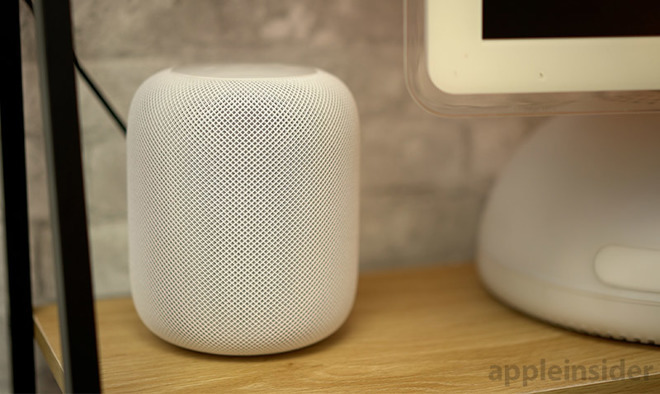 HomePod
Apple
last updated HomePod
in September when it added the ability to search songs by lyrics, set multiple timers, make and receive phone calls and more.
HomePod got a price cut
earlier this year
, down to $299 from $349.
Apple will be releasing the 13.0 software update to HomePod this fall alongside iOS 13, iPadOS, watchOS 6, macOS 10.15 Catalina, and tvOS 13.