Apple again pulls police monitoring app from Hong Kong app store [u]
Posted:
in iPhone
edited October 2019
In an ongoing saga, Apple has again pulled the law enforcement-monitoring HKMap Live app from the Hong Kong app store, and it appears that it is gone for good this time.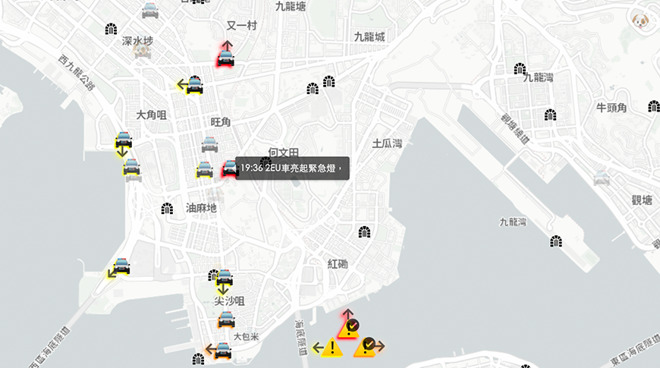 The
on-again
off-again
HKmap Live was an app intended to track police activity on the streets of Hong Kong. The stated objective of the app developers was to provide a tool for users to avoid areas where protesters and police conflicts could potentially take place.
Chinese state media penned an editorial on Wednesday regarding the matter. In
that editorial
,
People's Daily
said that Apple's restoration of the app was an "unwise and reckless decision." Additionally, it said that "people have reason to assume that Apple is mixing business with politics, and even illegal acts. Apple has to think about the consequences of its unwise and reckless decision."
In a statement regarding the latest pull, Apple defined its stance on the matter.
We created the App Store to be a safe and trusted place to discover apps. We have learned that an app, HKmap.live, has been used in ways that endanger law enforcement and residents in Hong Kong.

Many concerned customers in Hong Kong have contacted us about this app and we immediately began investigating it. The app displays police locations and we have verified with the Hong Kong Cybersecurity and Technology Crime Bureau that the app has been used to target and ambush police, threaten public safety, and criminals have used it to victimize residents in areas where they know there is no law enforcement.

This app violates our guidelines and local laws, and we have removed it from the App Store.
Tensions have continued to mount between law enforcement officers and those protesting. The HKmap app also provided information for when police declare something an illegal assembly -- meaning that the app does have a legal use and could theoretically provide aid to the police by helping people avoid areas deemed as unlawful protests.
I can't stop tweeting because I'm so angry (this should be the site motto). Another thing the map shows is when police raise a blue flag for ILLEGAL ASSEMBLY. Wandering into this puts you in legal jeopardy, a potential 5-10 year jail sentence. And the police don't want you there!
Despite the fact that the app has been pulled from the App Store for the second time now, there is still
a live version
available online.
Update:
Apple CEO Tim Cook addressed the matter in a
memo
to Apple employees. The note was posted to Pastebin and later confirmed accurate by blogger John Gruber of
Daring Fireball
.
Team,

You have likely seen the news that we made the decision to remove an app from the App Store entitled HKmap.live. These decisions are never easy, and it is harder still to discuss these topics during moments of furious public debate. It's out of my great respect for the work you do every day that I want to share the way we went about making this decision.

It is no secret that technology can be used for good or for ill. This case is no different. The app in question allowed for the crowdsourced reporting and mapping of police checkpoints, protest hotspots, and other information. On its own, this information is benign. However, over the past several days we received credible information, from the Hong Kong Cybersecurity and Technology Crime Bureau, as well as from users in Hong Kong, that the app was being used maliciously to target individual officers for violence and to victimize individuals and property where no police are present. This use put the app in violation of Hong Kong law. Similarly, widespread abuse clearly violates our App Store guidelines barring personal harm.

We built the App Store to be a safe and trusted place for every user. It's a responsibility that we take very seriously, and it's one that we aim to preserve. National and international debates will outlive us all, and, while important, they do not govern the facts. In this case, we thoroughly reviewed them, and we believe this decision best protects our users.

Tim