Apple's iPhone 11 Pro Max versus the Pixel 4 XL compared
Posted:
in iPhone
edited December 2019
Tuesday's launch of the Google Pixel 4 XL revealed the search giant's vision of a flagship smartphone, but how does it compare against the Apple equivalent, the iPhone 11 Pro Max? AppleInsider runs the numbers.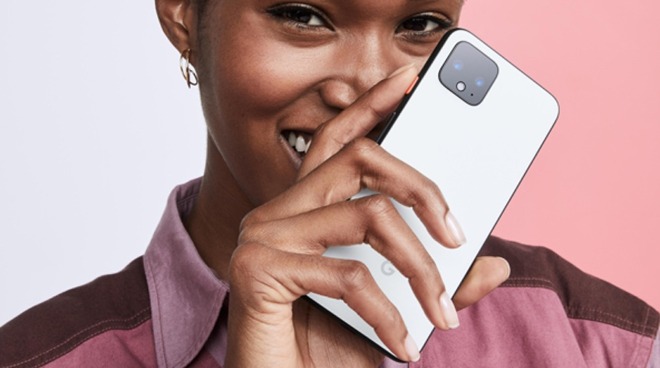 As expected, Google revealed its latest version of the Pixel smartphone range, and given the number of leaks and teases from the company over the last few months, there were relatively few surprises. As usual, two models were offered, with the
Google Pixel 4 XL
being the biggest and nearest competitor of the two sizes to the largest flagship of Apple, the
iPhone 11 Pro Max
.
Much like the comparison with the Samsung Galaxy Note 10+, there's quite a lot to compare, but this time there's at least one big change that warrants closer examination.
The Spec List
Apple iPhone 11 Pro Max
Google Pixel 4 XL
Price
$1,099
$899
Screen size (ins)
6.5
6.3
Resolution
2688 x 1242 at 458ppi
3040 x 1440 at 537ppi
Contrast
2,000,000:1
100,000:1


Display type:
Super Retina XDR OLED, HDR, True Tone, Wide Color (P3)
Flexible OLED with Ambient EQ and Smooth Display (90Hz)
Processor
A13 Bionic with Neural Engine
Qualcomm Snapdragon 855 with Pixel Neural Core
Memory
4GB*
6GB


Capacity
64GB, 256GB, 512GB
64GB, 128GB
Dimensions (ins)
5.7 x 2.8 x 0.32
6.3 x 2.9 x 0.3
Weight (ounces)
6.63
6.81
Rear Cameras (megapixels)
12MP Ultra Wide, 12MP Wide, 12MP Telephoto
16MP Wide, 12.2MP Telephoto
Video recording
4K60
4K30
Front Camera
12MP TrueDepth
8MP with 2 NIR cameras
Biometric
Face ID
Face Recognition
Display
The two models use an OLED panel, but with wildly different results in terms of contrast, with Apple boasting 2,000,000:1 while Google settles for 100,000:1. In theory, this makes Apple's far better when it comes to contrast, though this may have to wait until a direct side-by-side comparison can be made to see if this really matters.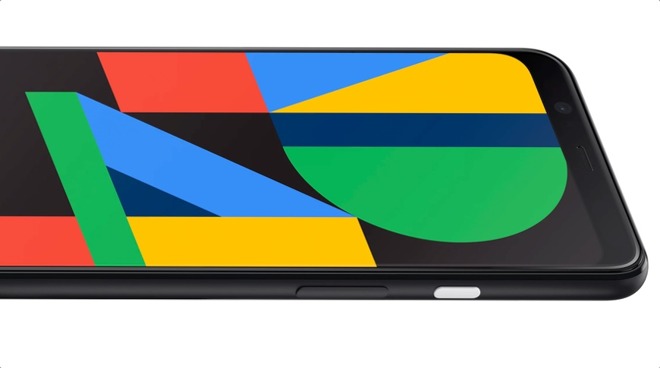 Both offer very high resolutions which most users will be happy to view, with Google edging out the pixel density race at 537ppi to 458ppi. Again, it probably doesn't make much difference to users unless they're using specialist equipment to take a very close look, but this matters to some people.
Google has also elected to use a flexible OLED panel, which is an interesting choice for a flat device without a curved display. The Smooth Display feature where the screen can display video at up to 90Hz is also noteworthy, as this is reminiscent of the iPad Pro's 120Hz feature for the Apple Pencil, but since a stylus isn't being used, it's less useful in that regard.
Performance
To try and compare the two models in terms of processing power, the obvious thing to do is to look at the benchmarks of each chip. In this case, we can't.
Geekbench results for the
A13 Bionic
in the iPhone 11 Pro Max reside at 1,329 points for single-core processing while multi-core is rated at 3,412 points.
Initial results for the Google Pixel 4 XL under Geekbench 5 are not currently available, making a direct comparison impossible.
It is worth referring to the
Galaxy Note 10+ comparison
as more of an indication of performance differences, as the same Qualcomm Snapdragon 855 System on Chip was used. Geekbench scores for that device put it at 759 for single-core performance and 2,098 for multi-core, with Apple soundly thrashing Samsung's rival device.
However, even this isn't necessarily a great way to compare the two models.
Google's included a "Pixel Neural Core" as part of its processing system, which could be considered its version of Apple's "Neural Engine." A replacement for the previous Visual Core chip, the Pixel Neural Core can perform intensive image processing on the device, as well as to help with machine learning tasks, and is likely to be assisting with general processing of the device.
Once the Pixel 4 XL is actually released, a proper performance comparison will be made.
Cameras
For the Pixel 4 XL, Google has gone with a two-camera system, with a 16-megapixel telephoto camera alongside a 12.2-megapixel wide-angle sensor. Both include phase detection, optical image stabilization, and electronic image stabilization, with the telephoto adding a "spectral and flicker sensor" to the mix while the wide uses dual-pixel phase detection.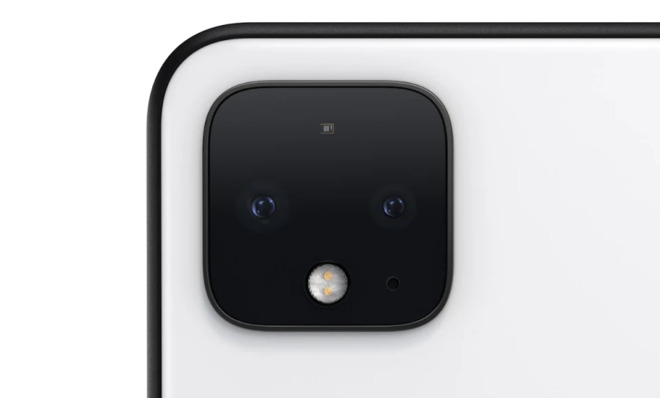 The iPhone 11 Pro Max has three sensors at 12MP, but in telephoto, wide, and ultra-wide configurations to give a wider variety of shots. Optical image stabilization is on the wide and telephoto, with the wide also using 100% focus pixels.
At face value, this becomes a case of whether you want the choice of field of view or performance, as while Apple offers choice, Google errs towards quality by numbers and features alone.
Both companies also pride themselves on the photographic capabilities of their devices, and with Apple catching up in the low-light stakes that the Pixel excelled within. Each firm is also making great strides in
computational photography
, which arguably could make a bigger impression on the final image than the sensors and lenses.
This will boil down to personal preference in terms of which delivers the best images or video, and warrants further analysis.
Capacity
Google offers 64GB and 128GB variants for both models of the Pixel 4. Apple, meanwhile, does offer 64GB in its lowest-capacity model, but then goes much further in offering 256GB and 512GB options.
For people who rely on keeping their files on their devices, the iPhone 11 Pro Max is the better device on this alone.
Things do get a bit muddy if you take into account the constantly-connected nature of modern smartphones, with cloud storage and vast data allowances for cellular plans being quite normal. It can be argued that, with things like Google's offer to store high-quality images and video in the cloud for free and the existence of iCloud, that there's not as much of a need to offer such huge capacities in smartphones anymore.
To the average user who doesn't need half a terabyte of storage, there's not much difference. To video producers, photographers, and other content creators who need massive amounts of storage and simply cannot rely on handing off their original files to the cloud for safe-keeping in fear of them being compressed and degraded, there's no contest.
Radar
One big trick up Google's sleeve is the Pixel 4's use of radar, a first for smartphones. Working on the front of the device, the radar system can detect the presence of the user, as well as their hand.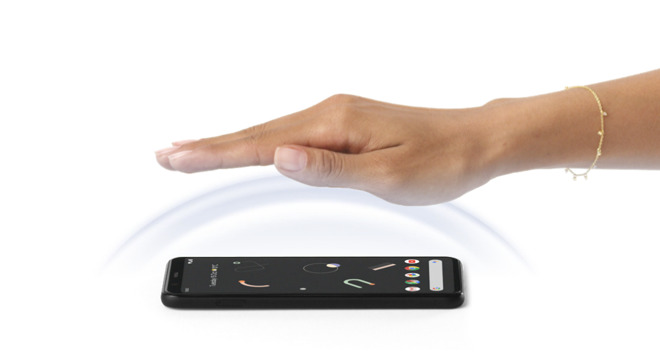 This enables the Pixel 4 XL to accept gestures from the user without having to actually touch the screen, making it handy for use when hands are dirty or physically touching the device is impractical. Waving the hand can be used to skip songs, snooze alarms, silence calls, and so on.
This is a neat trick with some handy use cases, but a party trick none the less. Short of a small number of situations, most interactions with the Pixel 4 will be via screen touches.
Other Items
Google has followed Apple in leaving fingerprint recognition in favor of facial recognition. In the Pixel's case, it uses its custom Titan M security chip to encrypt face data "end-to-end," and uses it to unlock the smartphone as well as to authorize payments.
This is quite reminiscent of Apple's Face ID, with Google also advising of similar catches in its marketing, such as "looking at the phone can unlock it when you don't intend to," how it can be unlocked by someone else if it's "held up your face while your eyes are open," and it being unlocked by "someone who looks a lot like you, say, an identical sibling."
But, despite all this, testers at the event found that the device would unlock with the user's eyes closed, so it would also unlock if the user is non-responsive, sleeping, or unconscious and somebody holds the device up to the owner's face. This seems like a big problem for Pixel 4 users, from a security standpoint. We'll see what ships.
Google has also decided it isn't worth including earphones in the box with the Pixel 4 XL. While the Pixel 4 XL's box does include an 18W USB-C power adapter and a cable, it doesn't include audio accessories at all, meanwhile Apple continues to provide a pair of EarPods.
Instead, Google wants users to acquire the
USB-C Digital Earbuds
for Pixel Phones, which cost $30, or to wait until early 2020 for the
Google Pixel Buds 2
, which will cost $179.
And, of course, neither phone offers 5G connectivity. Both have Bluetooth 5.0.
The iPhone has Wi-Fi 6, and Google is sticking with Wi-Fi 5. This isn't a big deal for the next year or so for most users right now.
In Summary
The Pixel 4 XL is likely what Google believes is the optimal Android smartphone design that a user could want. It theoretically offers comparable processing as other flagship models, while offering the deep integration with Google's services that it can provide.
This is quite similar to how Apple's services and features work on an iPhone. The company that produces the operating system knows how best to implement hardware to take advantage of what's available to use.
This advantageous position gives Google leeway to lean hard on its computational prowess, allowing it to make up any hardware deficiencies in software, or to further improve the better elements.
For the average OS-agnostic user not invested in either ecosystem too heavily, there's a lot to like about what Google brings to the table. Both the Pixel 4 XL and the iPhone 11 Pro Max give a superior mobile experience versus the rest of the market and will be extremely useful in the majority of cases.
The minority is where things get interesting, and slowly slide in Apple's favor.
The Pixel 4 XL is hamstrung by its local storage capacity, making it less appealing to content creators. This same audience may also be swayed by Google's imaging prowess and computational photography, but the iPhone 11 Pro Max has improved both its sensors and Apple's own processing techniques have been given a boost.
The beauty of computational photography is that it can always improve, so even if Google's shots appear to be better than Apple's, the results can so easily switch further down the line.
Given all else being equal, the extra potential storage capacity and the triple camera setup in the iPhone 11 Pro Max gives it a considerable edge over the Pixel 4 XL.
Deals on both phones
Free gift offers and BOGO deals are going on now on both phones, with Google's Pixel 4 XL already eligible for a
free $100 store gift card
at B&H Photo and
Best Buy
.
Meanwhile, wireless carriers are also offering a variety of incentives on the iPhone 11 Pro Max, including
trade-in
deals on devices in any condition. Highlights are below.
iPhone 11 Pro Max deals