YouTuber gives a rare look inside Apple's $5 billion Apple Park headquarters
Apple's corporate headquarters are mostly closed off to the public, but a YouTube video gives us a chance to see what it looks like from the inside.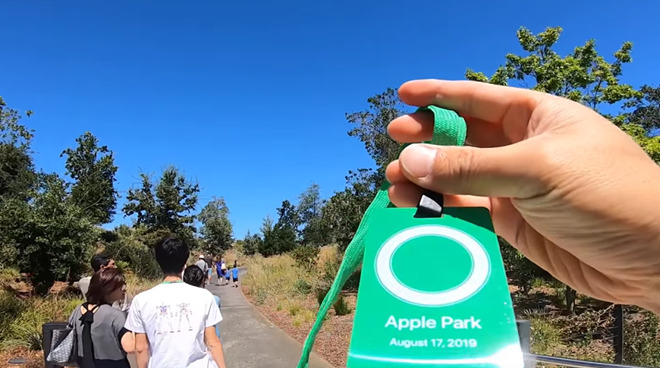 The short video, uploaded by YouTuber Yonsung Kim, gives the public a rare look into Apple's $5 billion headquarters, dubbed
Apple Park.
The video gives a few short glimpses of the Steve Jobs theater, the Apple orchard, a food-court, and a look at the man-made lake that resides in the center of it all.
The video was unearthed by
The Loop
's
Dave Mark
and highlighted by
Business Insider.
Most of Apple Park is not open to the public, with the exception of the Steve Jobs Theatre, visitors center, and an Apple Store where visitors can buy exclusive Apple merchandise and apparel. The Steve Jobs Theater is best known as the venue for Apple's major announcements, such as the launch of
new iPhones
.
Some of the areas included in the footage were previously used by Apple as a backdrop for its own guide to the
iPhone XS, XS Max, and iPhone XR
, highlighting areas like the lobby, the first floor hallway, the cafeteria, the courtyard near Apple Park's outdoor eatery, and the building's man-made pond.
Apple Park was opened in April of 2017 and cost the company roughly $5 billion to construct. The goal was to create a building that looked more like a nature refuge and less like an office park.
In line with Apple's sustainability goals,
Apple Park is outfitted with solar panels.
In addition to being environmentally sustainable, Apple Park also uses
692 steel saucers
to help guard the building against earthquake damage, as it is located in earthquake-prone California.