HBO Max will have iPhone, iPad, & Apple TV apps at launch
HBO Max will be available to view on all Apple devices from launch, with the video streaming service set to work on iPhone, iPad, iPod touch, and fourth-generation Apple TV devices from May 27, with Apple also providing extra assistance to help existing HBO subscribers and HBO Now users.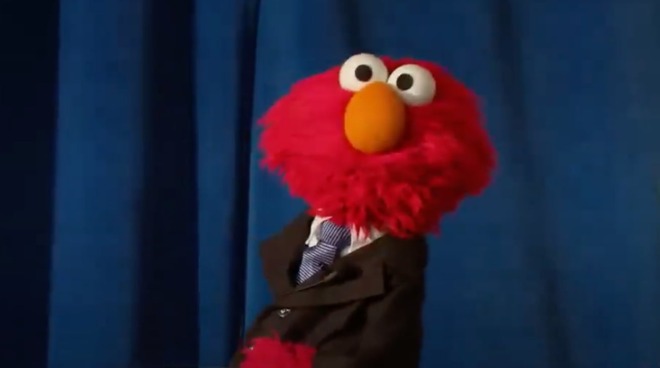 Sesame Street's Elmo, host of HBO Max's 'The Not-Too-Late Show with Elmo'
The inbound replacement for HBO Now,
HBO Max
will be maximizing its reach to potential customers by being compatible with Apple's iOS and iPadOS mobile devices and set-top boxes from the outset. In a Monday report about the launch on Apple's ecosystem, a "coopetition" arrangement between Apple and WarnerMedia also means it will be unusually easier for existing HBO customers to migrate to the app.
First
reported
by
Variety
, current HBO Now customers billed through the App Store, as well as HBO users who subscribed via Apple TV Channels, will be automatically upgraded to HBO Max without paying any extra fees. New customers who want to subscribe to HBO Max will be able to do so via an in-app purchase, priced at $14.99 per month.
As well as apps for iPhone, iPad, and iPod touch, a native app will also be available to install for the fourth-generation
Apple TV
models, including the Apple TV HD and
Apple TV 4K
. Owners of second-generation and third-generation Apple TV models will still be able to view HBO Max content, using AirPlay.
At launch, HBO Max will offer subscribers over
ten thousand hours
of content from an extensive 100-year-old library owned by WarnerMedia. As with other video streaming services like
Apple TV
, ibraries of major shows including "Friends," The Big Bang Theory," and "Sesame Street" will be augmented by a roster of original programming, which will grow over time.
Original shows on the way include new Looney Tunes cartoons, Anna Kendrick's "Love Life," YouTuber LaurDIY's "Craftopia," and the "Not Too Late Show with Elmo."